Better Drift Cam For Most Wanted/Carbon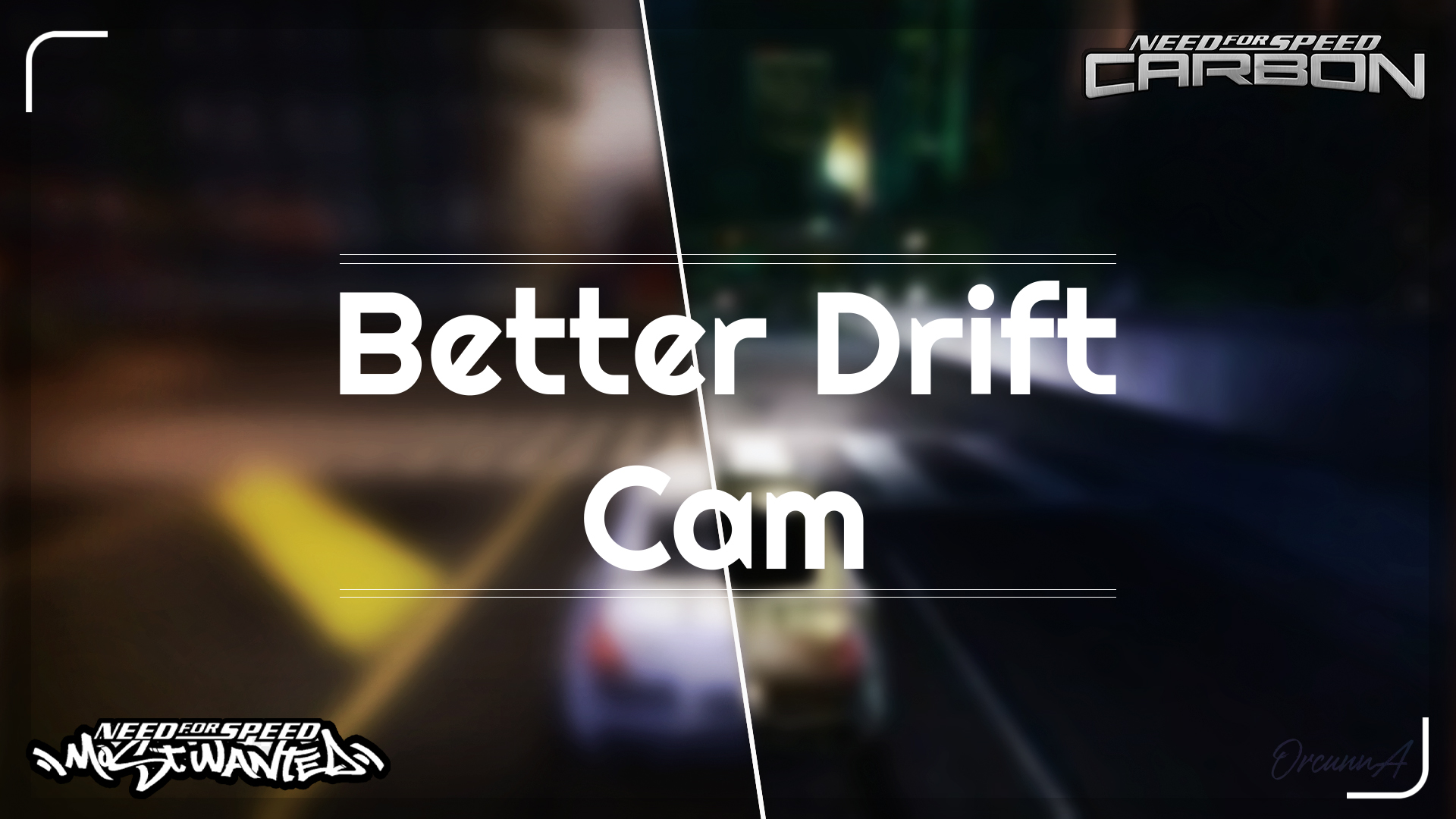 ---
What it does?
---

Simply activate the drift camera hidden in Most Wanted and replace it with a better angle for drifting. (This mod can also work in carbon)


Changelog
---
v1.0: First release

v1.1: Added original carbon drift camera (can be used for both games)

Installation
---

Instructions on how to install my mod. Use Extra Options for the mod to work

Download and extract the .zip file on this page.

Open VLT-Edit (by nfsu360).

Click on "File -> Open" and navigate to your game's root folder. The game's database will load onto the screen.

Click on "File -> Import -> ModScript" and navigate to the extracted mod folder.

Import the ModScript (.nfsms file).

Once the script loads, click "File -> Save".

Run the game and enjoy!

Screenshots
---
Special thanks for
---
SuperNeNe for video

nfsu360 for VLT-ED

OrcunnA for Thumbnail

---
Comments
---
BetaTester (October 19, 2021 @ 12:24)
@EmirGenc131 thanks for the mod and for the demo video it helps a lot.
EmirGenc131 (August 21, 2021 @ 08:00)
https://www.youtube.com/watch?v=KJAaxr-owe8&ab_channel=SuperNeNe for video
EmirGenc131 (August 21, 2021 @ 07:53)
If there is a bug please let me know in the comments, soon my close camera mode will be visible to you too
Uploaded at: August 20, 2021 @ 14:50