Better Close Camera For Most Wanted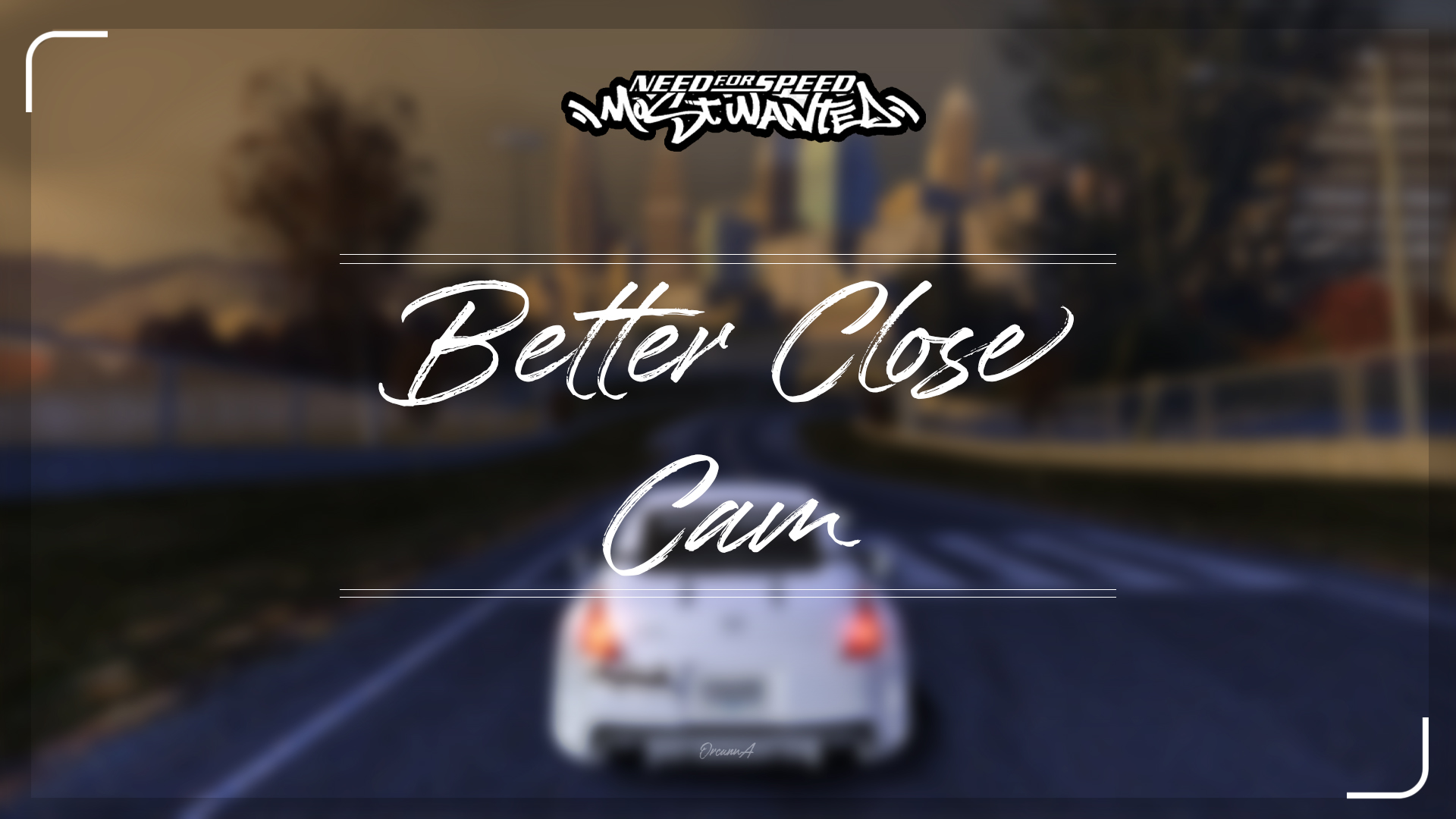 ---
Description
---

A simple improvement to the close-up camera that's true to its essence.


Installation
---

Instructions on how to install my mod

Download and extract the .zip file on this page.

Open VLT-Edit (by nfsu360).

Click on "File -> Open" and navigate to your game's root folder. The game's database will load onto the screen.

Click on "File -> Import -> ModScript" and navigate to the extracted mod folder.

Import the ModScript (.nfsms file).

Once the script loads, click "File -> Save".

Run the game and enjoy!

Screenshots
---

Before



After

Special Thanks to
---
nfsu360 for VLT-ED

OrcunnA for thumbnail

SuperNeNe for Video

---
Comments
---
EmirGenc131 (August 21, 2021 @ 16:50)
https://youtu.be/870d29H-skg for video
Uploaded at: August 21, 2021 @ 15:29