1999 Ford Racing Puma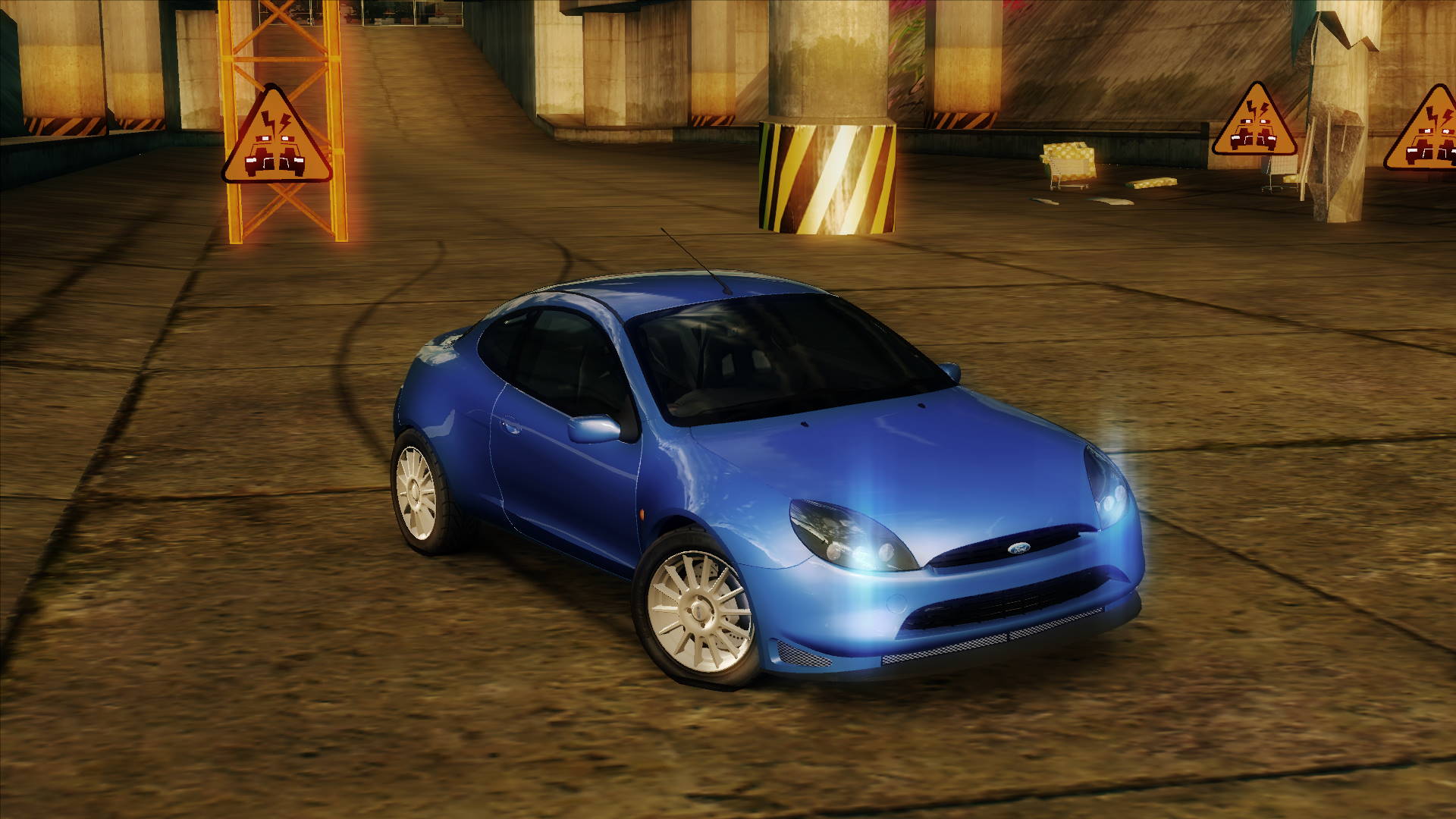 ---
v1.0 hotfix: Fixed an issue where installing this car would cause Impreza WRX STi '04 data from GlobalB to be deleted, due to I accidentally leaving over modchecker.end file from Impreza.

Base from Forza Horizon 4, bodykit from Forza Motorsport 4.

Tuning:
- Bodykits
- Hoods
- Rims
- Spoilers
- Muffler Tips
- Paint
- Vinyls
- Performance

Features:
- Working brakelights
- New performance
- Fully working damage

Known bugs:
- Due to its damage model is same as Ford Escort's, licenseplate and rear window float when the rear is damaged. Using other damage model cause this car's wheels to be misplaced (this only happens when damage model has been turned on).

Requirements:
- NFSMW Unlimiter by nlgzrgn: https://nfsmods.xyz/mod/688
- Binary v2.8.0 by MaxHwoy: https://nfsmods.xyz/mod/1638

Installation:
- Run Binary as an administrator, click on red (User Mode) icon, then pick FOR_PUM_RAC_99.end and look for NFSMW game directory (ignore the errors if there are any)
- With NFS VltEd, click File - Open and choose NFSMW game directory, then click File - Import - ModScript and pick FOR_PUM_RAC_99.nfsms. Save it.

Credits:
- nfsu360 for making NFS-CarToolkit
- Oleg for making Zmodeler
- Turn 10 Studios for making mesh and textures
- Apex for ripping mesh and textures of Puma
- DARKSIDEOPG - for converting mesh to OBJ format
- dotPDN for making Paint.net
- YochiThMaster333 (me) for converting this car

---
Comments
---
And (September 24, 2021 @ 03:20)
Классный моды делаешь а можешь создать ВАЗ 2115 и ваз ладу 2113 очень бы хотелось увидеть .
@ghostg4me5 As far as I know, you need to create a new save game. This ain't NFS High Stakes or Porsche Unleashed.
ghostg4me5 (September 07, 2021 @ 13:10)
Do I have to start a new save game to use this mod or I can use an already existing one?
Uploaded at: September 02, 2021 @ 21:18