LoudSound Mod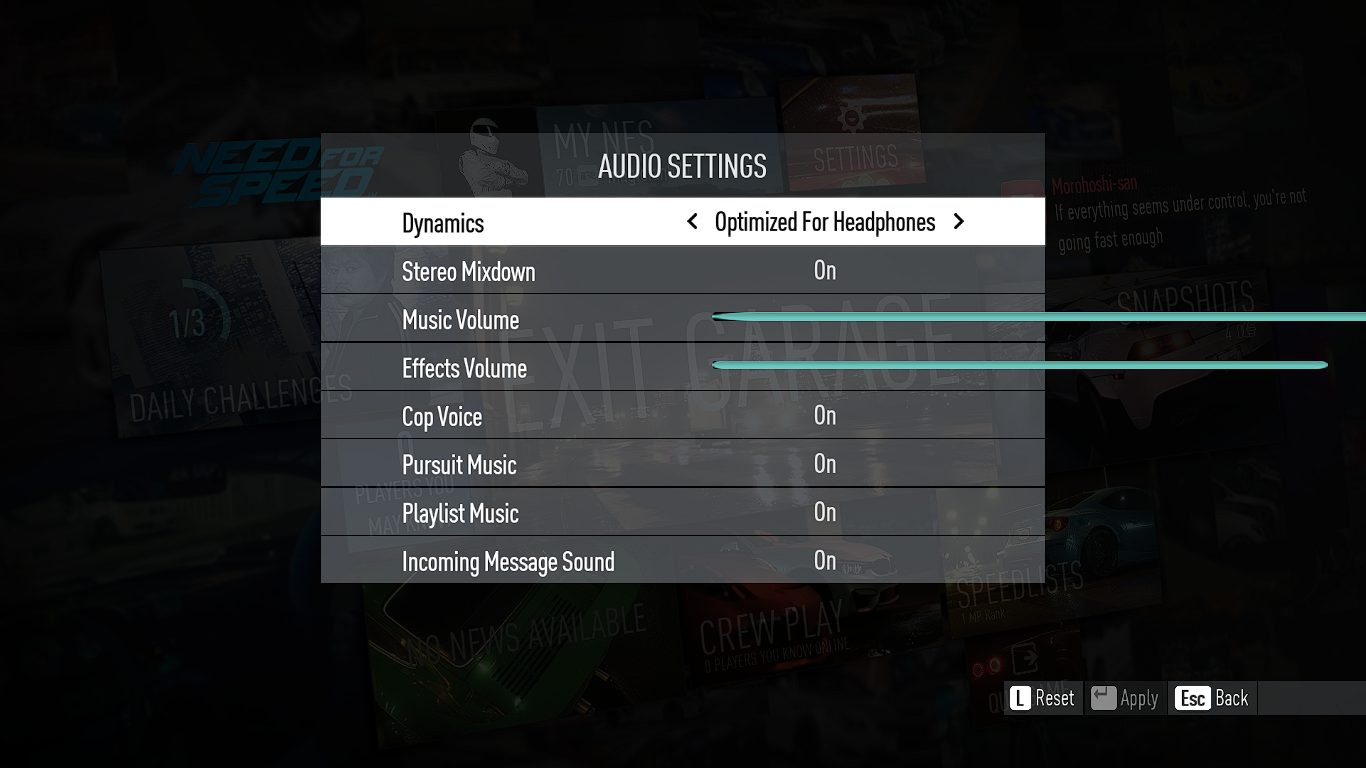 ---
Increases volume by extending volume sliders. Provides more adjustability. Sound Effects including engine sound can be set to very loud.
Delete "PROFILEOPTIONS_profile" in Documents/Need For Speed/Settigns to reset settings first.

Video - Supra
https://youtu.be/4IcN5DTpi4w

Video - Corvette Z06
https://youtu.be/I0z2joj-ZFE

How to install & use:
1. Download Frosty Mod Manager
2. Download the mod
3. Extract the zip files
4. Open Frosty mod manager > Select NFS16 > Click on import Mod(s) & import the .fbmod file from the downloaded mod zip > Select the mod > Click Apply Mod(s)
5. Make sure all the mods are ticked in the Applied Mods section > Click Launch Game from Frosty Mod Manager
6. Make sure to reset game settings first. To do so, delete: C:\Users\XXX\Documents\Need For Speed\settings\


CAUTION: 100% sound effect volume is REALLY LOUD. ADJUST VOLUME FIRST & start from lower volume settings.

Requires Frosty Mod Manager 1.0.5.9 or above.


---
Comments
---
Ariso (September 07, 2021 @ 21:42)
:YEPLOUD:
WF4123 (September 07, 2021 @ 15:06)
My ears enjoyed it!
Uploaded at: September 07, 2021 @ 13:01