Dark Theme - MiniMap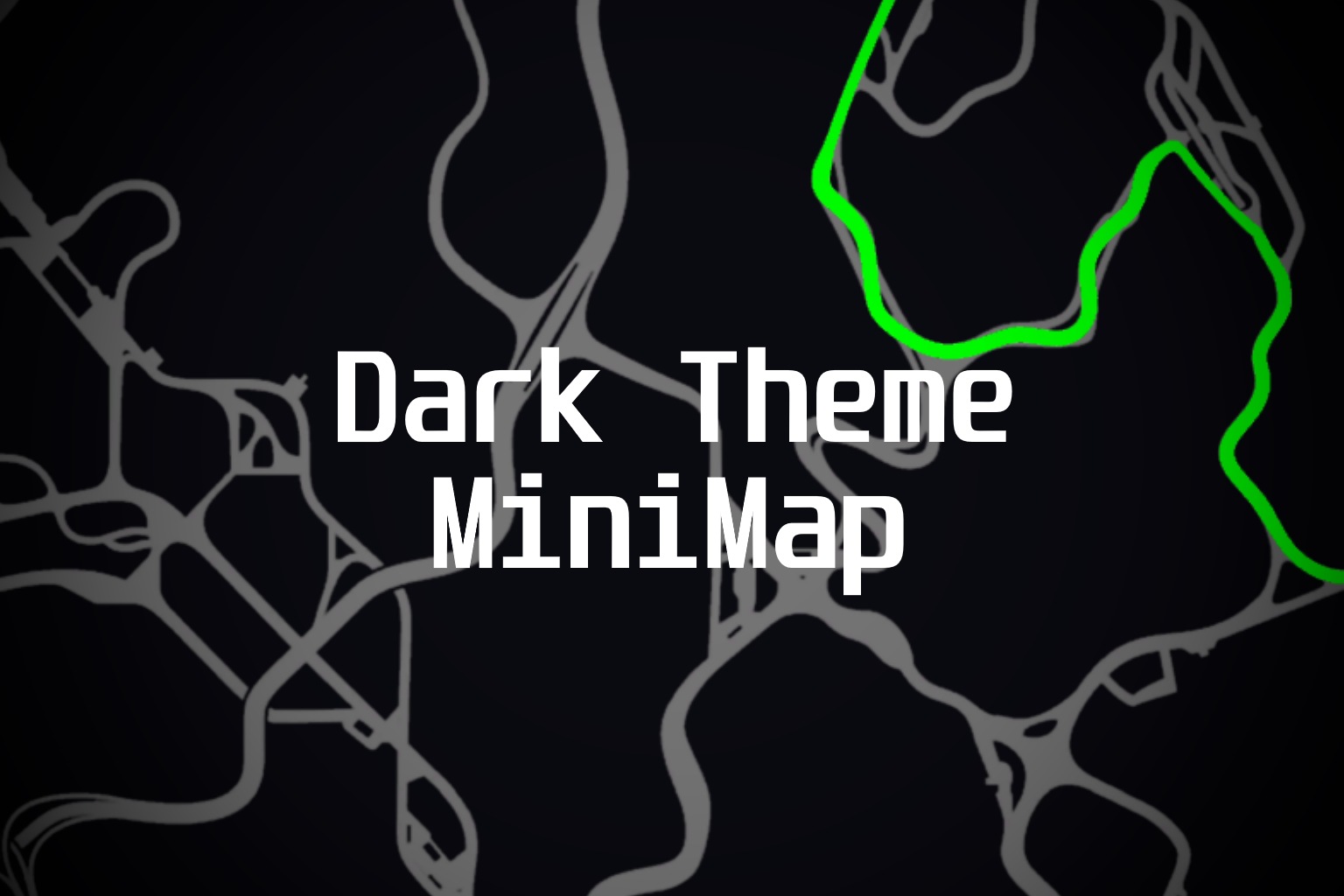 ---
Added Dark Theme ( Replaced ) v2

Release:
v2
BlackListed Races 11

BlackListed Races 12

BlackListed Races 13

BlackListed Races 14

BlackListed Races 15


v1
Launch

Alpha & Beta Races

Prologue Races

Challenges Races


How to install:
1. Download the file
2. Unpack it to a convenient place
3. Copy and go to the root of the game
4. Insert into the root of the game with the replacement
5. Enjoy it, but if there are any shortcomings - write

NEW!!!
Now a new one has been added! New minimap mask!
How to install addition:
1. First you need to download Binary: Binary
2. Launch Binary and enter User Mode
3. Select the Install file in the add folder
4. Select the installation type
5. Save and enjoy!

Credits:
Compatibility issues:
Image:


Note:
You can use it in your builds, etc. But I should be in the description as the author of this mod
But also do not forget, the founder of this LunicAura also specify it

If you want to contact me - my discord: Сэлли#3830









---
Comments
---
Selly (September 15, 2021 @ 13:29)
@OLOLESZCZ13 Hi, I'm sorry - but in any case, you can't get them yet.
OLOLESZCZ13 (September 14, 2021 @ 18:38)
@Selly Hi, I have a question, would you give a link to these icons on the mini-map because I liked them
WF4123 (September 12, 2021 @ 14:21)
Now this... is really darkish theme what you've made it up.
Uploaded at: September 11, 2021 @ 13:03