UG1 Intro Eclipse Vinyl (BLUE) for UG2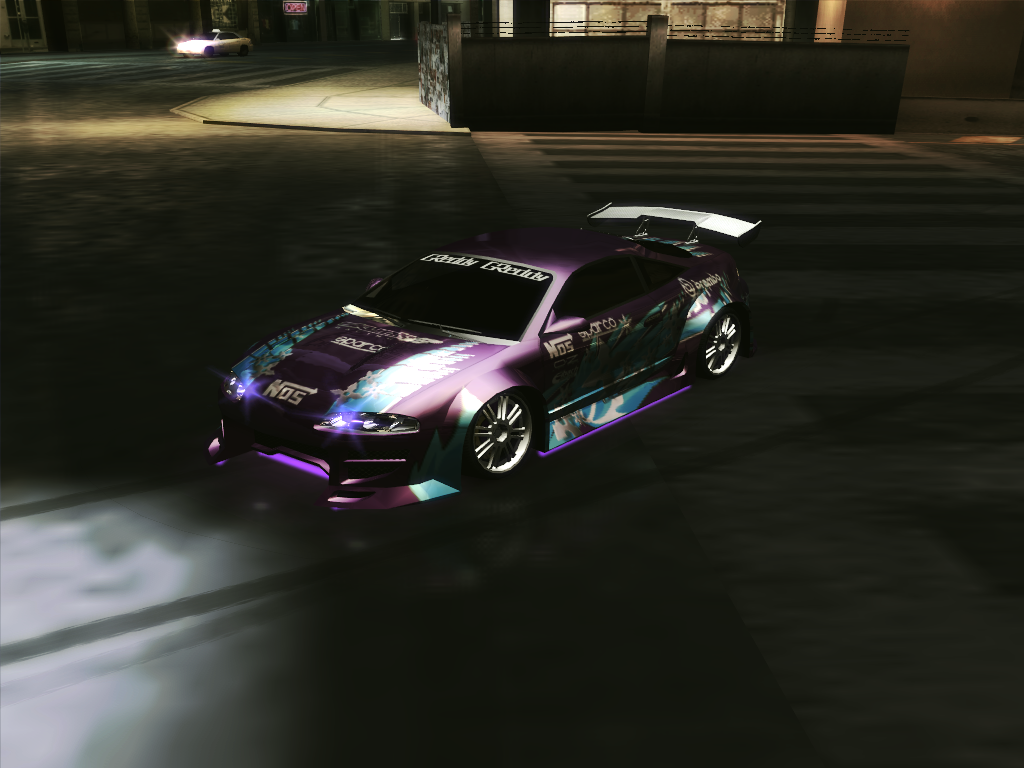 ---
Description
---

First things first, there are 2 variants of Melissa's Eclipse from UG1:
1. Purple car with light blue vinyls, seen in game intro.
2. Blue-purple-ish car with light green vinyls, seen in promo picture (the one with Melissa in front).

You can get the green vinyl for UG2 in KylaAngelineKZYeng's Customization Plus mod (brilliant mod, absolutely recommend) but the blue version in that mod uses the wrong format and crashes the game. So I took the matter into my own hands by converting a working vinyl for UG1 game to UG2.
Will replace an existing vinyl, not an add-on (for now).

Installation:
(You need NFS-TexEd for this mod, I used 1.7 but I think versions aren't relevant)
1. Make a backup of this file: [your UG2 installation folder]\CARS\ECLIPSE\VINYLS.BIN
2. Open the file in the previous step with TexEd
3-1. (If you have Customization Plus) Find "ECLIPSE_TRAILER" and "ECLIPSE_TRAILER_MASK", delete them, then add the two .dds files from the mod into TexEd. Simply replacing them doesn't work for some reason.
3-2. (If you don't have Customization Plus) Rename the .dds files from the mod to the one you want to replace (e.g. "ECLIPSE_*****" and "ECLIPSE_*****_MASK"), then replace the vinyl you choose with the two .dds files from the mod.
4. Save and exit.

Credit goes to Vladi_B from NFSCars for the UG1 vinyl.
You can share it or use it in your own mods at your will as long as you can give proper credits.

---
Comments
---
RY4NC00P3R (January 28, 2022 @ 21:49)
Well done, dude!
I love that you respect my wish, while still enjoying the livery. ^^
Uploaded at: September 28, 2021 @ 14:12