Need for Speed Carbon QHD Video Pack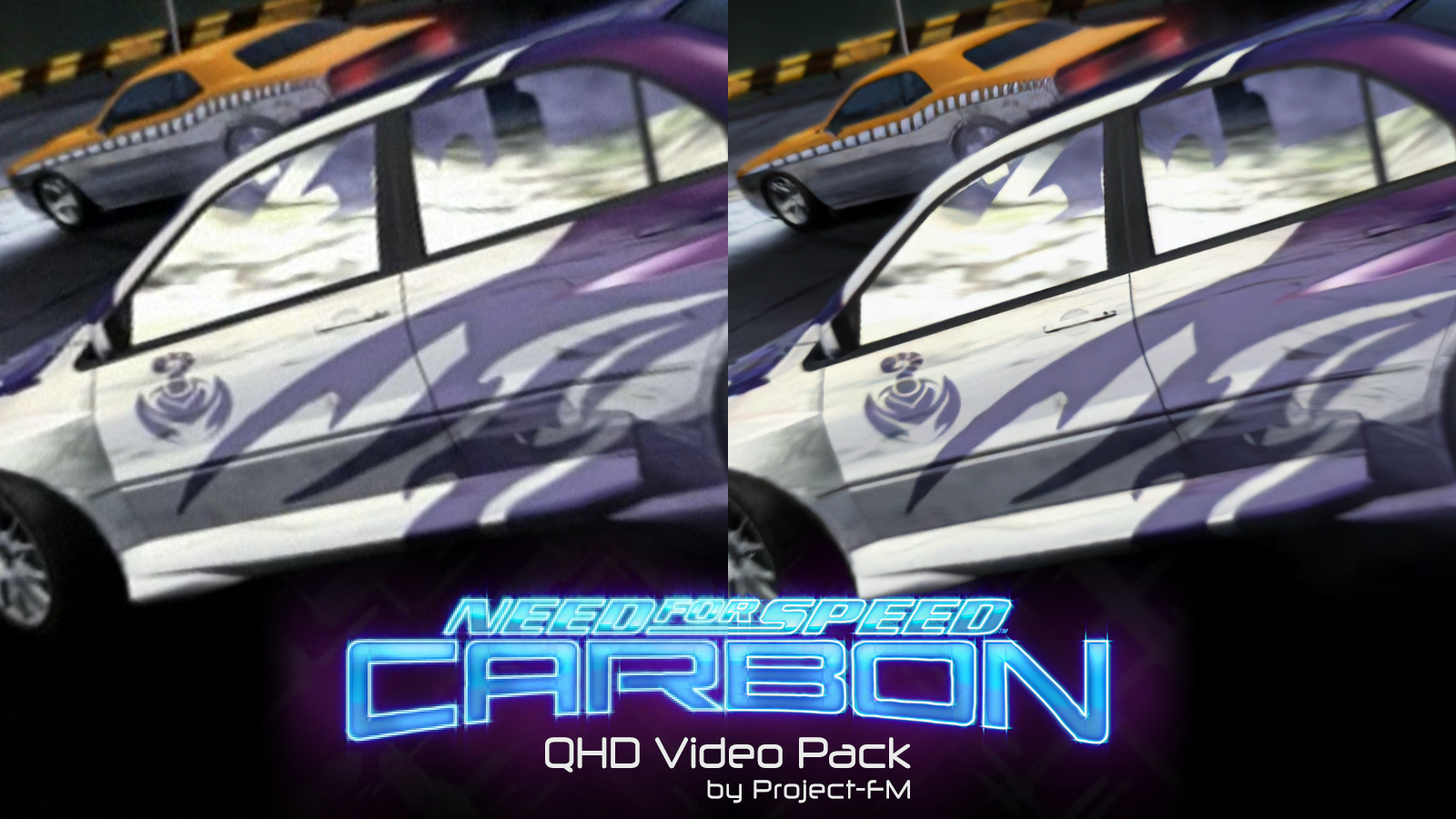 ---
Need for Speed Carbon QHD Video Pack
by Project-FM
v1.0

---
So, there it is! The QHD Video Pack for my favorite Need for Speed game in the series... Carbon!
Now you can finally get rid of those awful SD quality videos from the PC version of the game.

Upscaled from 720p to 1440p using the videos from the Xbox 360 version of the game.
The combination of live-action and computer graphics made it a tough one.
I went through the effort to cut every video in parts and use different AI upscale models and tuning within Topaz Video Enhance AI to get the best possible results for each video.

Why not in 4k? Well, the VP6 codec used in Carbon doesn't support higher than 1440p (and the upscaled image looked more artificial in 4k, it's 300% the size instead of 200%).

Remember: Need for Speed Carbon is an old game from 2006. Video freezes can happen on modern systems. It's the game, not this video pack.

Enjoy!

---
INSTALLATION:

Optional: Backup the original MOVIES folder and its files from the game directory first if you like.

1. Extract the MOVIES folder and its files from NFSC_QHD_Video_Pack_v1.0.zip to your Need for Speed Carbon directory and overwrite existing files.
2. Make sure you installed the Widescreen Fix by ThirteenAG and set FMVWidescreenMode = 2, otherwise all videos will be vertically stretched.

NOTE: English language only!


---
These free tools saved me multiple times. Many thanks to the authors:

NFS-Disculator by nfsu360
XBOX360 Iso Extract by somski
Disculator Extractor by Xanvier
Shutter Encoder by Paul Pacifico
VGMToolbox by Snakemeat
VirtualDub2 by Anton Shekhovtsov
VP6 Builder by Siberian Gremlin
NFS Multimedia Converter by CTPAX-X Team
EA Audio & Video Converter by VAG, ARR


---
COMPARISONS: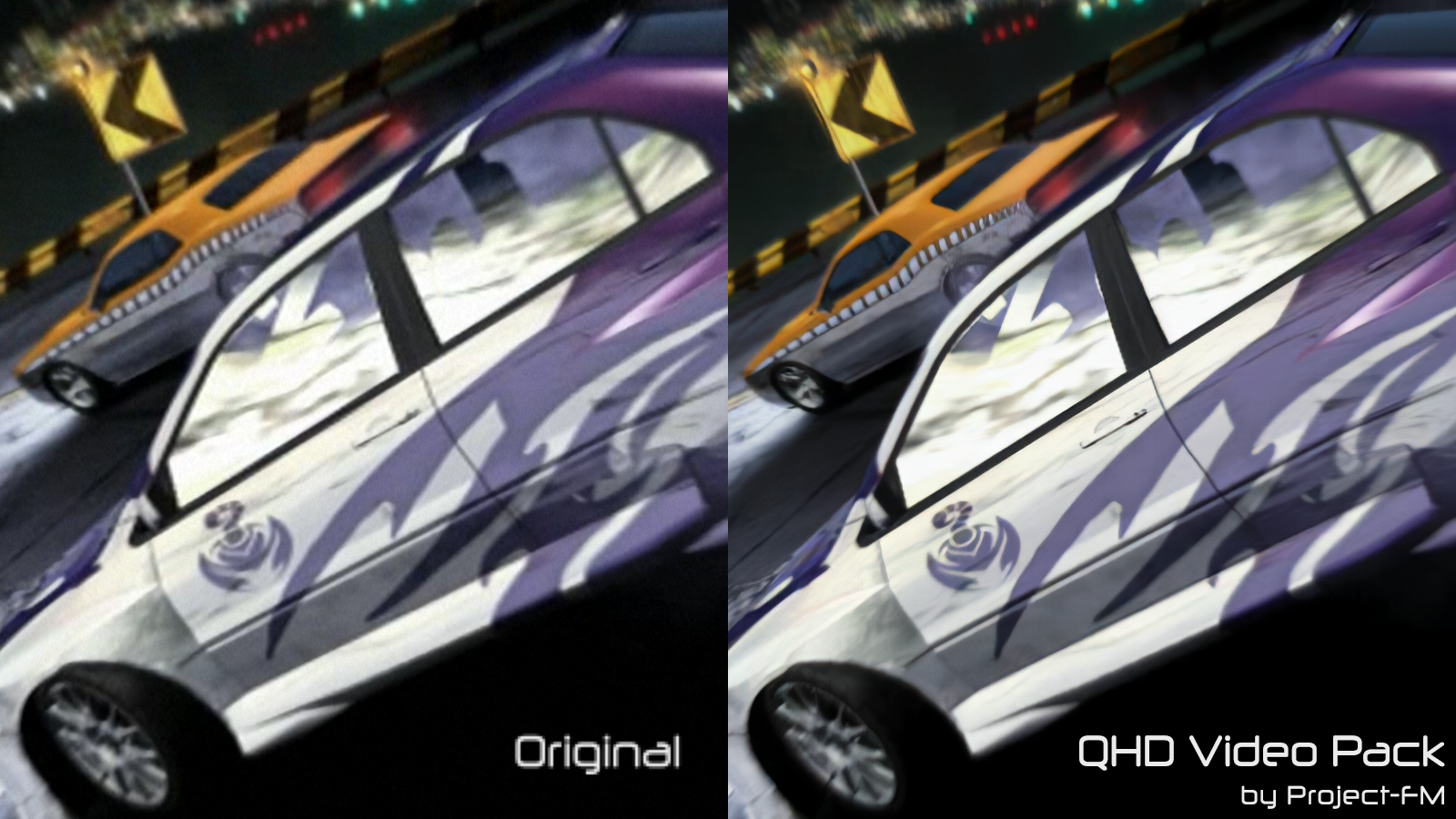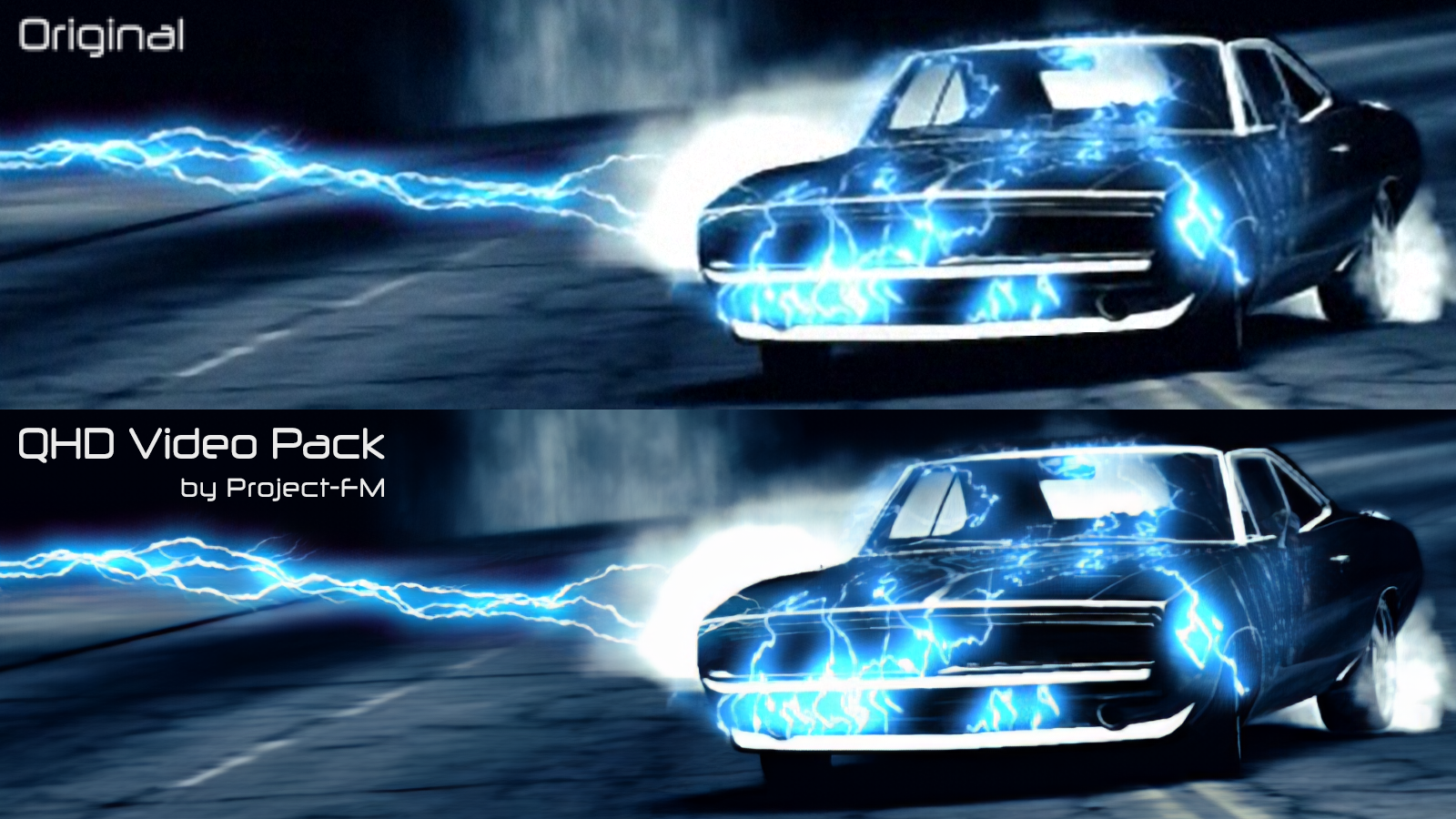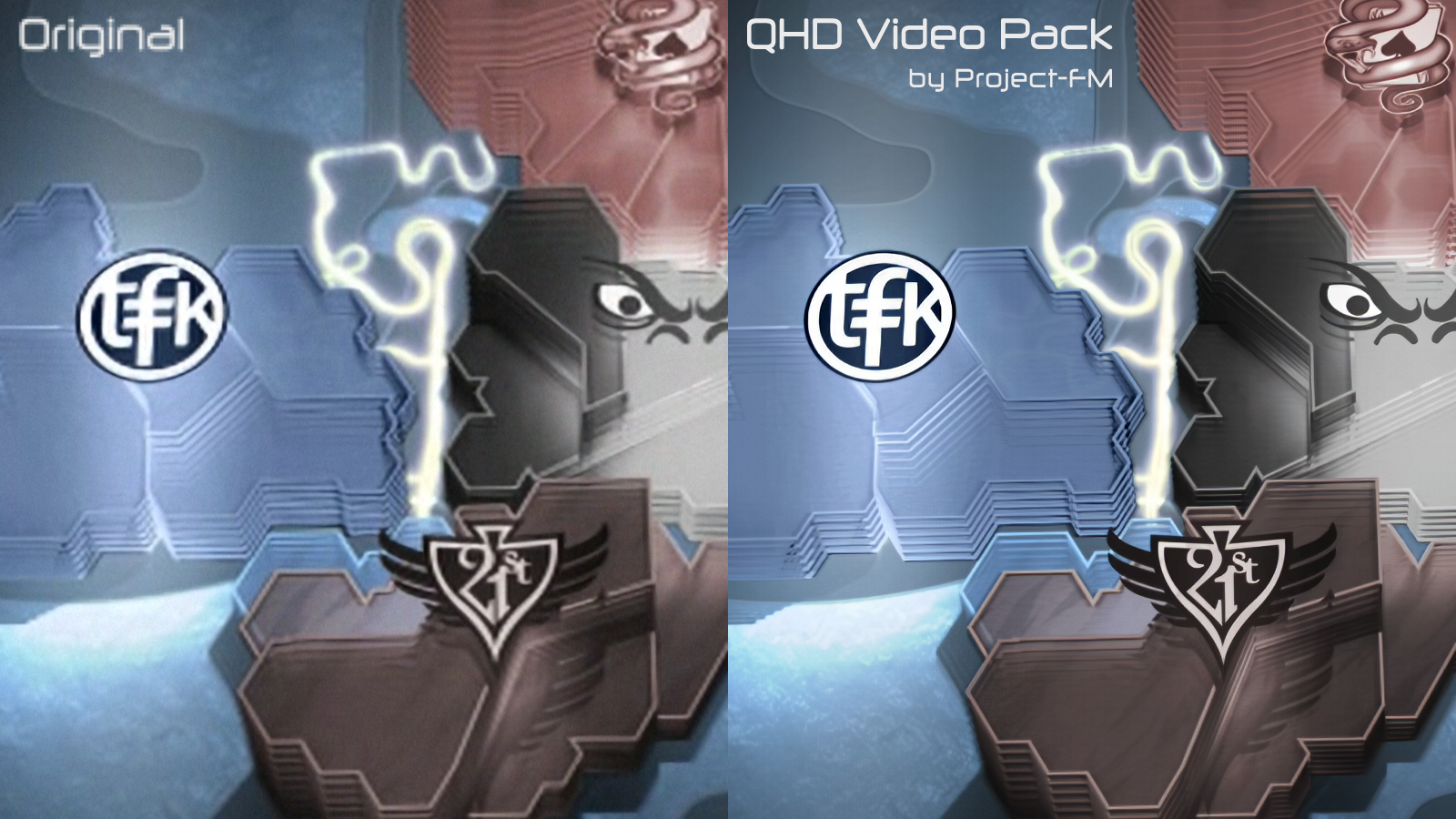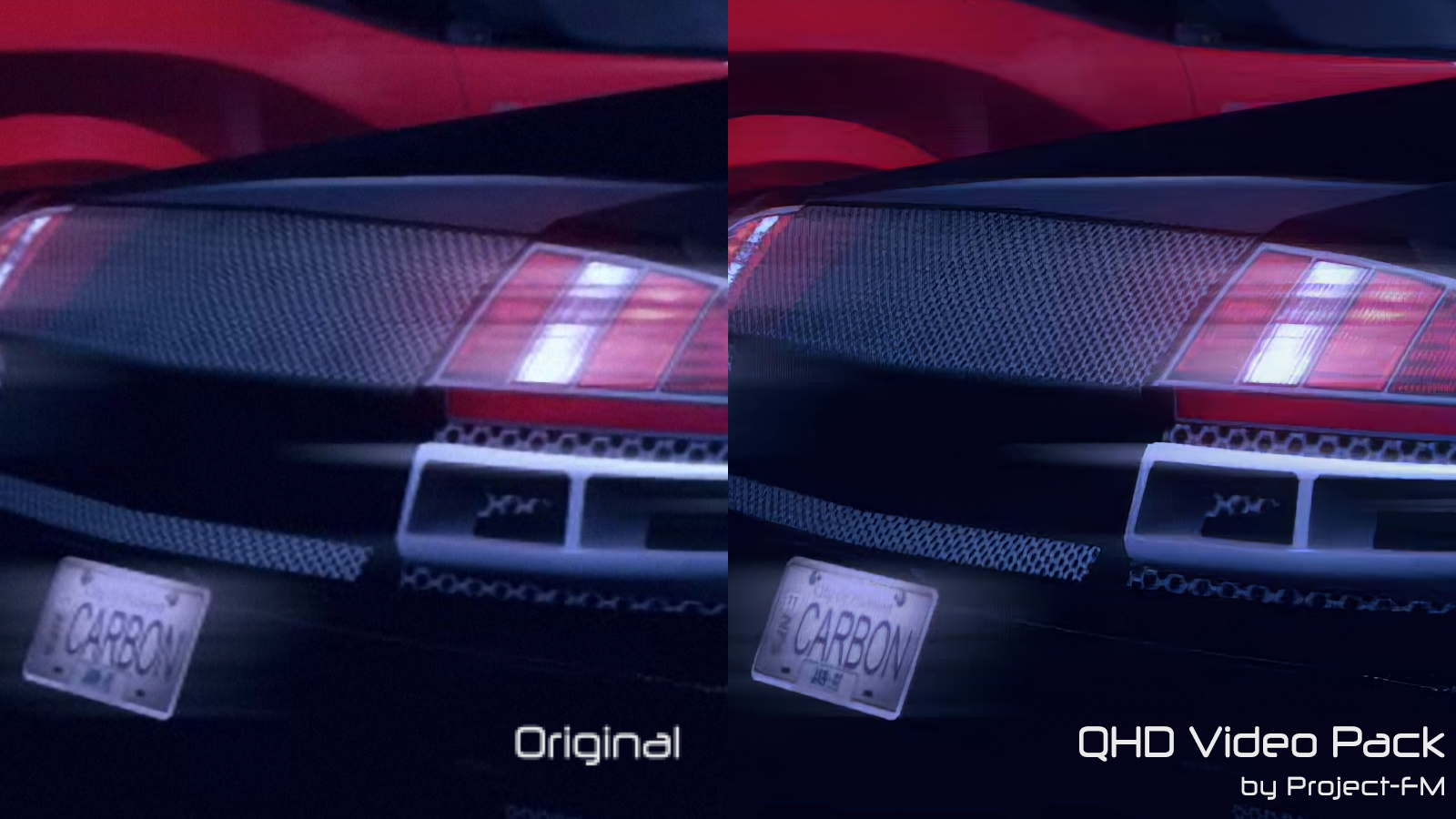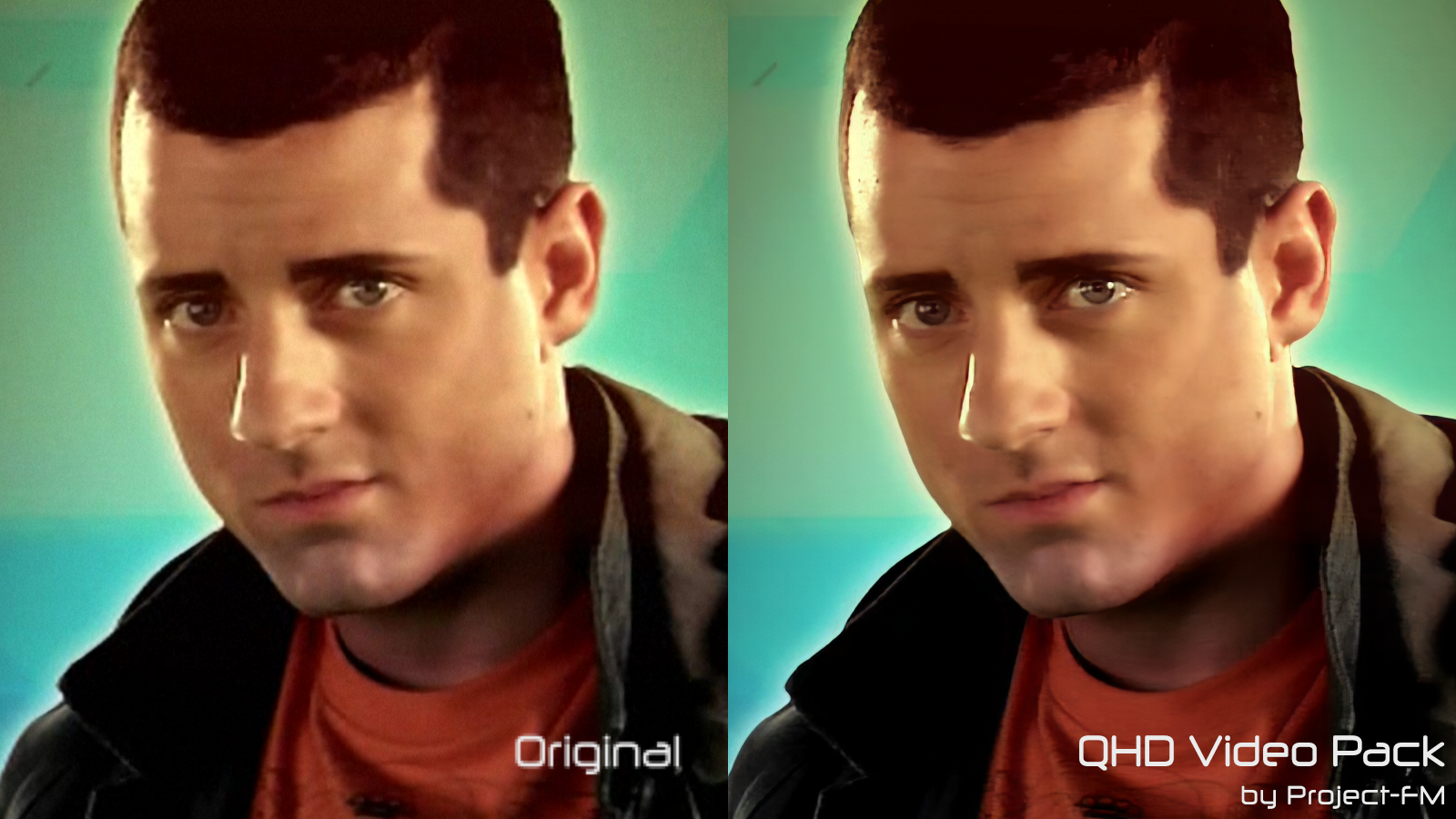 ---
Comments
---
Uploaded at: October 25, 2021 @ 20:32