NFS MW - Remastered BETA Gauges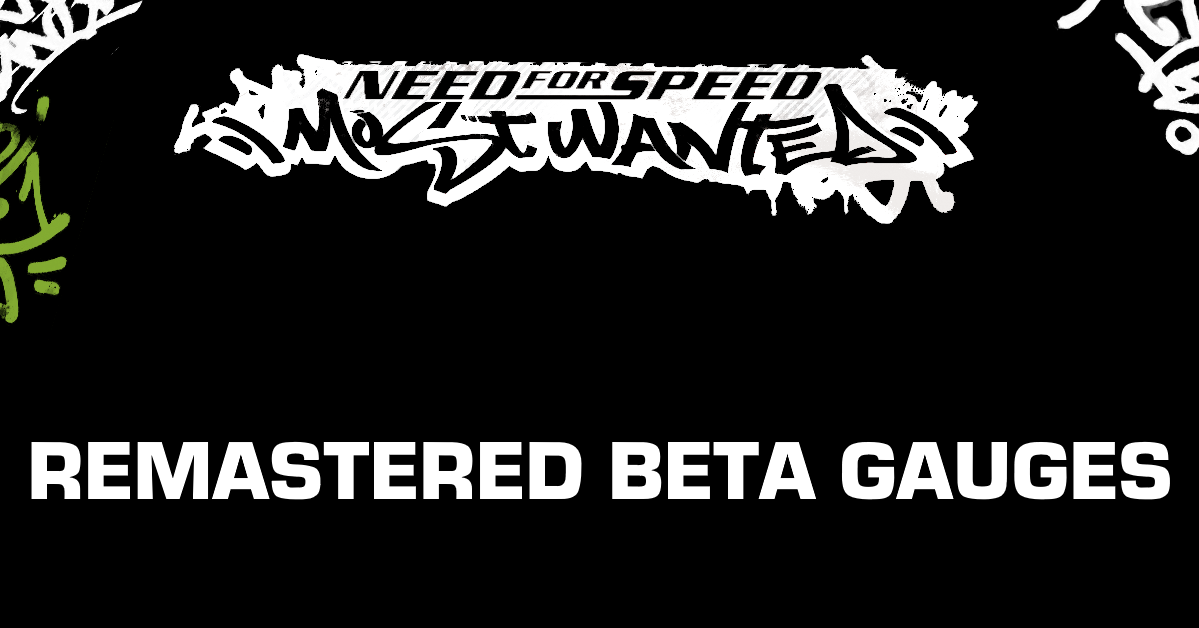 ---
NFS MW - Remastered BETA Gauges
(By Ariso, nlgzrgn and Valen2006 )

A simple mod that aims to remaster some BETA content In HQ, all the gauges will replace the previous ones.
Recommended with Lunic's Upscaled HUD mod!
https://nfsmods.xyz/mod/1096

Notice: NOT ALL gauges have been done. As only some have been extracted.

If you want the original mod, you can find it by copy-pasting the link here into your search bar: https://www.youtube.com/watch?v=VM1Jy1KDE3c

How to install: Run Binary as Administrator > select 'User Mode' on Binary > select the mod's file (install.end) > wait for it to install > save files > If Binary asks you to open the game, refuse.
That's it! Have fun!

Credits:
- nlgzrgn for porting them into the final game
- Valeen2006 for helping me making the Binary installation! (appreciated homie)
- elaymm4 for his Grit Pack that I used for screenshots
- EA and Blackbox for NFSMW
- The artist(s) behind these Gauges
- Rick Brewster for Paint.NET
- Me remastering most of these.




Please DON'T share this mod anywhere else WITHOUT my permission!

---
Comments
---
No comments, be the first one to leave a comment!
Uploaded at: November 18, 2021 @ 19:06