NFS MW - Remastered BETA Gauges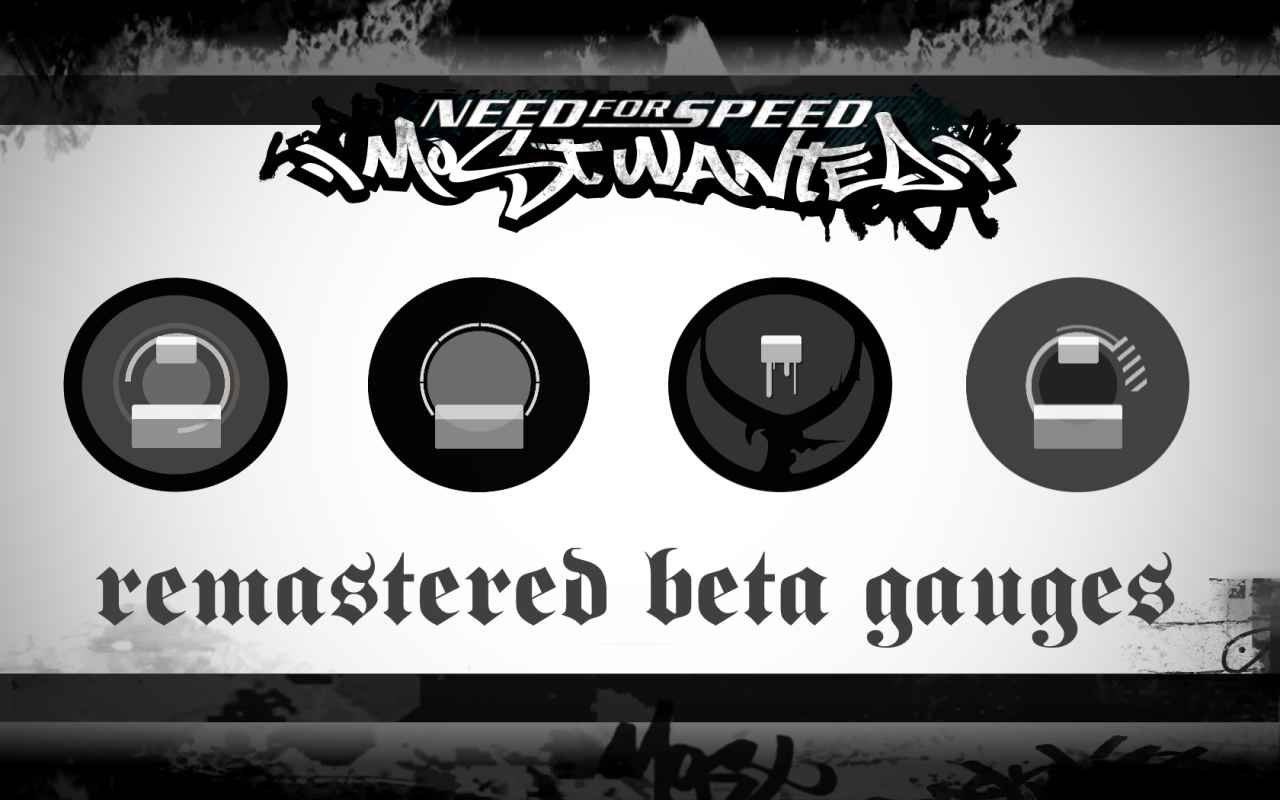 ---
NFS MW - Remastered BETA Gauges
(By Ariso, nlgzrgn and Valen2006 )

A simple mod that aims to remaster some BETA content In HQ, all the gauges will replace the previous ones.
Recommended with Lunic's Upscaled HUD mod!
https://nfsmods.xyz/mod/1096




Notice: NOT ALL gauges have been done. As only some have been extracted.
On top of that, the mod Is still WIP and needs more polish.

If you want the original gauges mod, you can find it by copy-pasting the link here into your search bar: https://www.youtube.com/watch?v=VM1Jy1KDE3c



Run Binary as Administrator > select 'User Mode' on Binary > select the mod's file (install.end) > wait for it to install > save files > If Binary asks you to open the game, refuse.
That's it! Have fun!



Q: Are there/Will there be more gauges In the future.
A: Most likely, there might be. I am planning to give people to choose from specific game builds.

Q: Can I use your mod In a Modpack?
A: Ask me privately for permission. You are NOT allowed to charge money of my mods however.



- nlgzrgn for porting them into the final game
- Valeen2006 for helping me making the Binary installation! (appreciated homie)
- elaymm4 for his Grit Pack that I used for screenshots
- The artist(s) behind these Gauges
- Rick Brewster for Paint.NET
- Me remastering most of these.

Please DON'T share this mod anywhere else WITHOUT my permission!



---
Comments
---
No comments, be the first one to leave a comment!
Uploaded at: November 18, 2021 @ 19:06