Carbon Camera Pack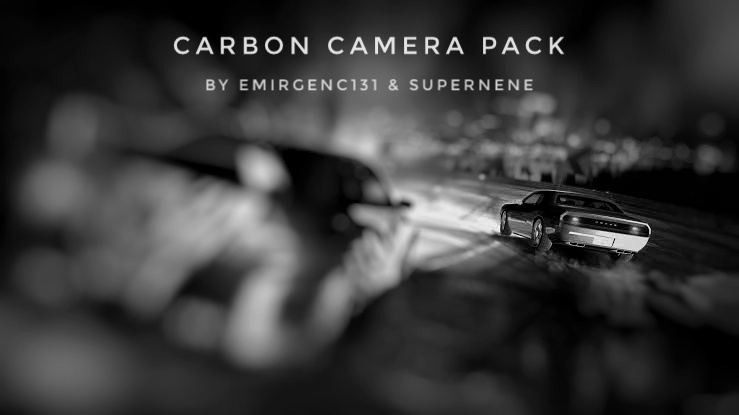 ---
What it does?
---

This mod pack is designed to improve the speed feeling and viewing angle quality in the original cameras.


Changelog
---
v1.0:
+First release

v2.0:
+Added GT camera for all vanilla race cars with uninstall option.
+The installer script is more detailed.
+Minor changes in all camera angles.
+Fixed typos on the mod page.
+Screenshots have been replaced with new ones.

Installation
---
Download and extract the .zip file on this page.

Open VLT-Edit (by nfsu360).

Click on "File -> Open" and navigate to your game's root folder. The game's database will load onto the screen.

Click on "File -> Import -> ModScript" and navigate to the extracted mod folder.

Import the ModScript (.nfsms file).

Once the script loads, click "File -> Save".

Run the game and enjoy!

Screenshots
---

Close


Far


Drift


GT

Special Thanks To
---
SuperNeNe for GT camera angle idea

Rotary26b for video, here is link https://youtu.be/RMti8W2eLIg

nfsu360 for VLT-ED

MWM Discord Server for testing, https://discord.gg/Y4uEmNuhvZ link is here

---
Comments
---
No comments, be the first one to leave a comment!
Uploaded at: December 08, 2021 @ 13:50