Itashas on Rockport (30 Custom Vinyls Pack) Update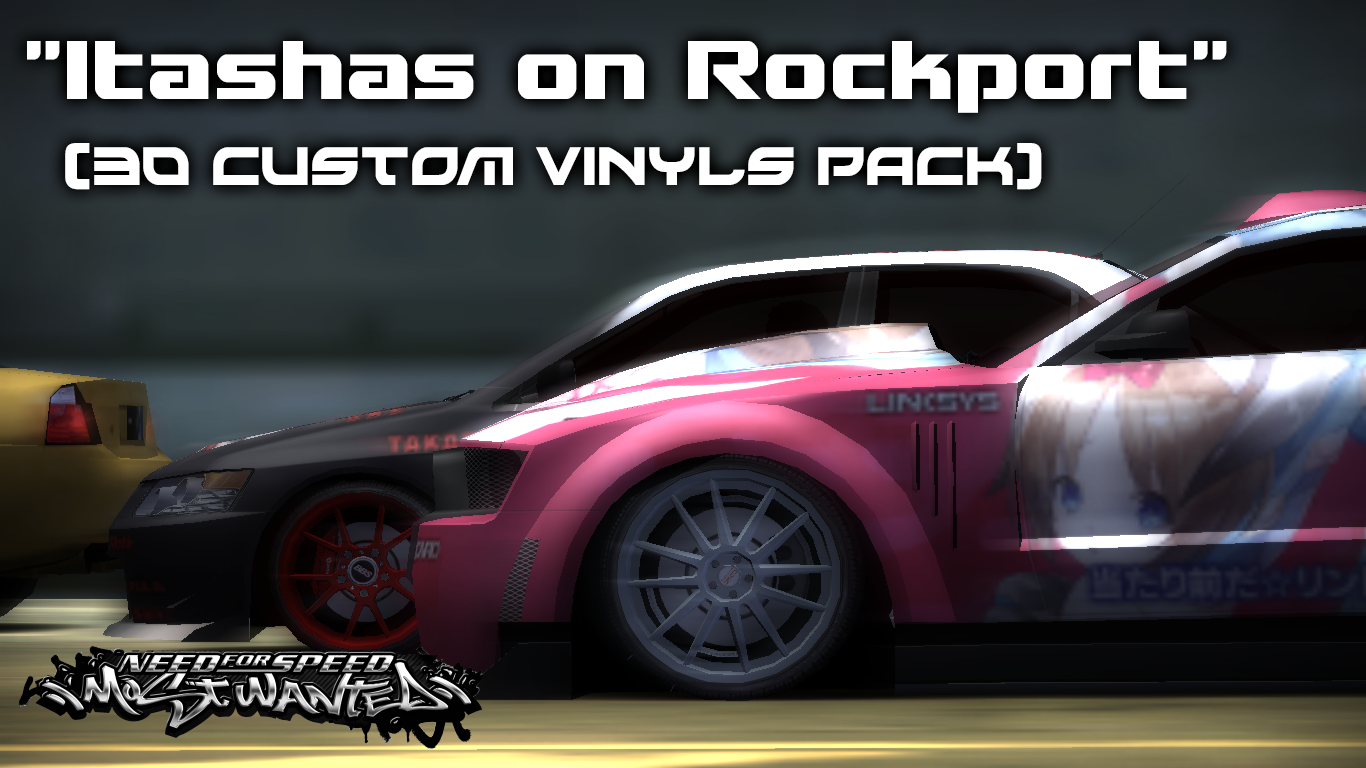 ---
Description
---

"Your favorite itashas are your racing rival now!"


Features
---

- All first car of well-known itashas are added as vinyls


Requirements
---

- Install Recompiled Vinyls by nlgzrgn (1024x)
- Install the Mod-Unlocked Game Files https://mega.nz/#!4EQTRQDL!7D8WPld3ATn_zyBXGIhHUPcqX4FbVvF1n6qiO_JXHj4
- Download NFS-TexED to add the Vinyls


Installation
---

1. Copy the Recompiled Vinyls and the Mod-Unlocked Game Files to where you have the MW installed
2. Open the NFS-TexED, go to CARS\BMWM3GTRE46 and select Vinyls.bin
3. Look for a texture that you want to change (I recommend you change one of the Blacklist), go to Texture, select Replace and look for the Vinyls that you downloaded, then select them
4. Press Save and that's it, enjoy!


Version
---

v1.1.2 - Lancer Evolution VIII is Chloe Numbers and Hearts
v1.1.1 - Cobalt SS is Miazo Name Changed
v1.1 - Added 8 Vinyls
v1.0.1 - CTS & Murciélago Vinyls is fixed
v1.0 - Initial Release


Credits
---

nfsu360 - NFS-TexEd
nlgzrgn - Recompiled Vinyls


Screenshots
---
---
Comments
---