1971 Plymouth GTX (ADDON)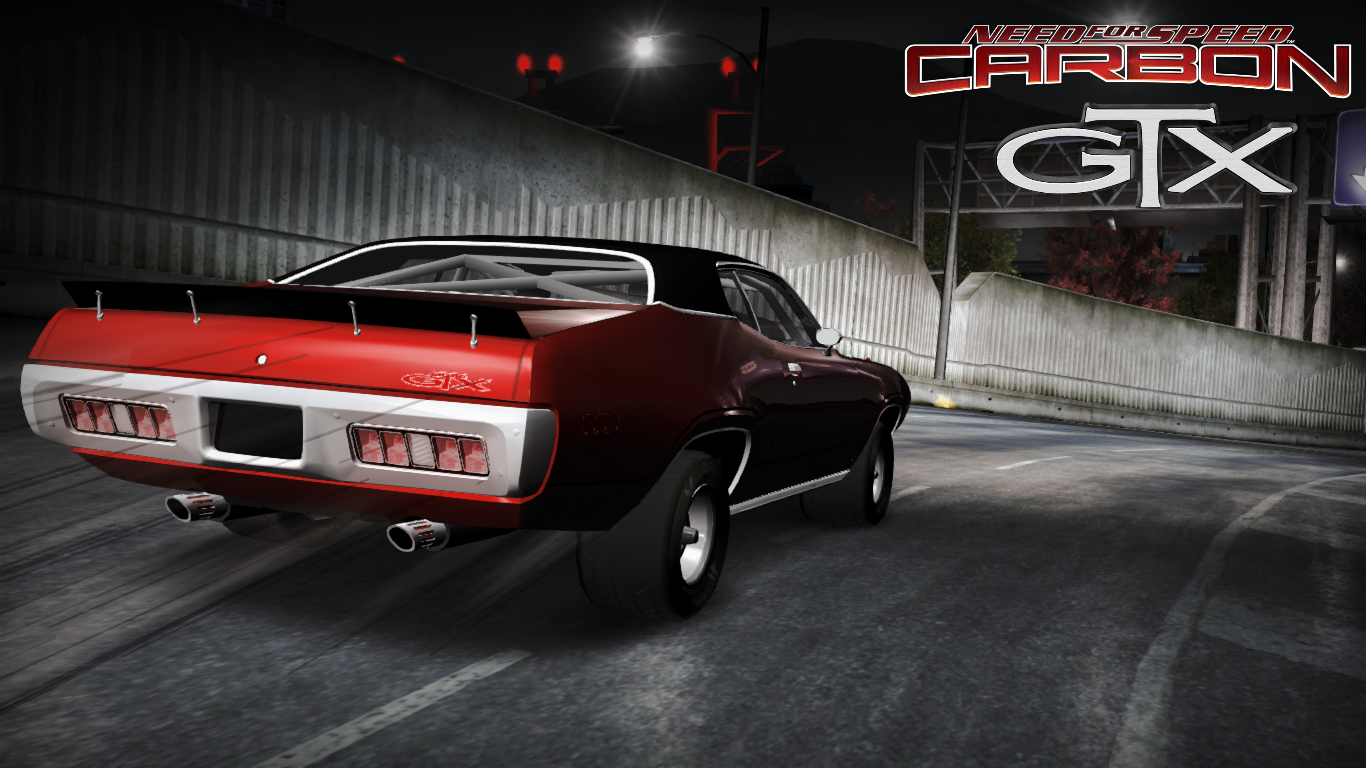 ---
Hello im still alive
this is a 1971 Plymouth GTX for Need for Speed Carbon
converted from Forza motorsport 4 and Forza horizon 3

Join discord to keep up with my mods and shitty tutorials by yours truly

it is highly recommended to read the description

This mod contains the following
-2 front bumpers
-1 custom spoiler
-vanilla mapped tire
-2 hoods
-vinyls
-doorlined body
-performance and sounds copied from cuda
-proper interior texture, massive thanks to AlbinoBuffalo_80
and that's it
sorry for not uploading in like 5 months

i do have a few cars such as R32 GTR overhaul, BRZ and Honda Del Sol
and finally have an epic Christmas and new year



Q: Why less parts
A: coud not find + im lazy lazy

Q: Can i convert this to other games?
A: No.

Q: Will you convert this for other games
A: I already have for Need for Speed world you can find it on this server this server

Q: Where can i contact you?
A: Check above to my discord link.

Q: Can i make a showcase video?
A: Sure as long as credits are given.




bugies:
-small normal issue on the first hood
-nothing else hopefully

changelog:
v1.1
fixed driver model having paul face legs (thanks to AlbinoBuffalo_80 for pointing it out)

Credits:
fridge(me) for converting this car
MaxHwoy - Binary
nlgzrgn - Unlimiter
Blender - Blender Foundation
nfsu360 - NFS-CarToolKit,NFS-VLTED
Tekizyte - For massive guidance throughout these 5 months
ARCHIE- for making extended customization
AlbinoBuffalo_80 - for advice as well as getting interior texture from Forza horizon 3
Nate aka Sedvic - wheel positions


















---
Comments
---
Uploaded at: December 25, 2021 @ 07:48