Need for Speed Underground Special Vinyl Pack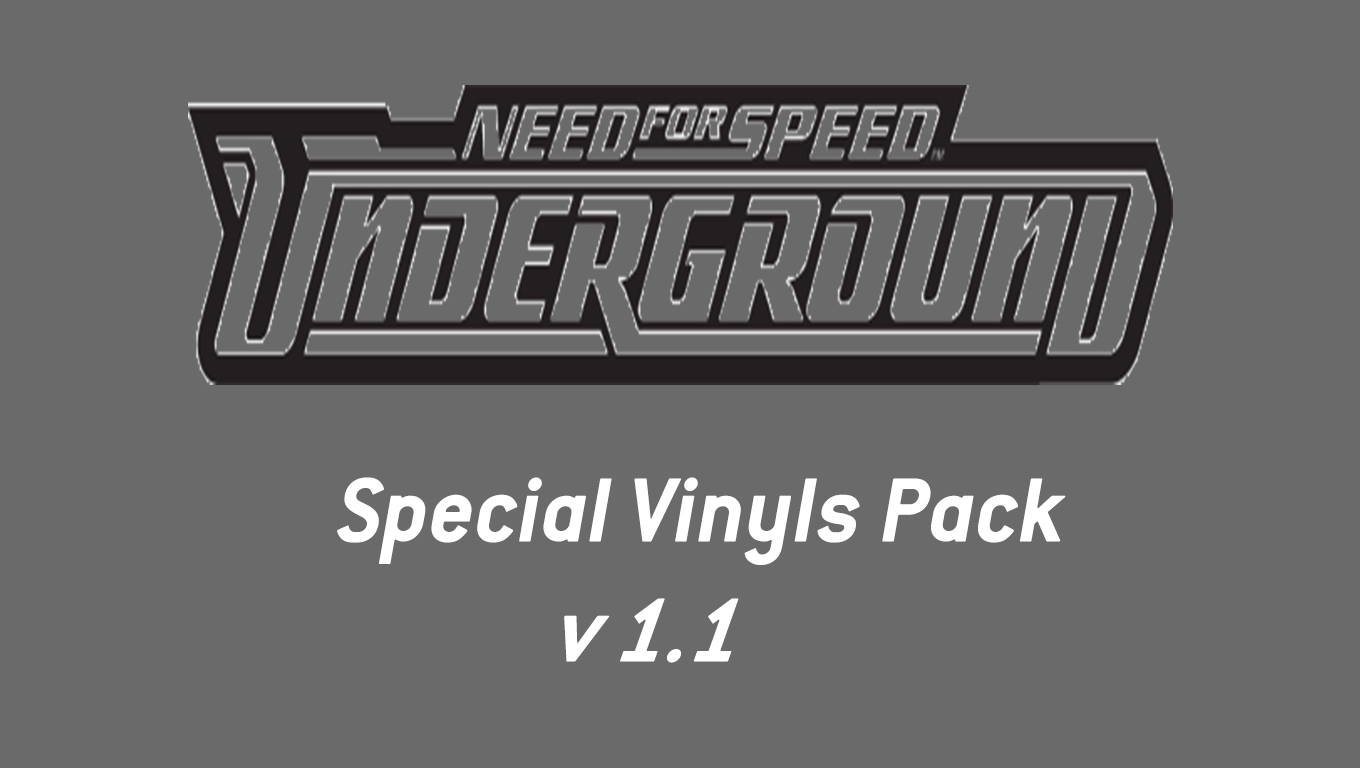 ---
Some Special Vinyls are in this mod, like the *Vortex Car Vinyl, Rachels 350z Vinyl or Vic´s Supra Vinyl and much more!

!Important: Please read the Readme.txt. There is everything explained!

*Vortex Car = Integra from the Start
**If you have problems with "Bin Tex 0.5" use NFS TexEd. It´s working too
If you have any Ideas for a new Version please let me know your Ideas in the Comments or write me an E-mail to [email protected] ;)

Changes from 1.0 to 1.1:
~Added NFS TexEd

Credits to:
Nvidia for the .dds Photoshop Plugin
Adobe for Photoshop
EA for NFS Underground
AruTec for BinTex
nfsu360 for NFS TexEd
Me for the Idea

P.s: I made it just for fun and I cannot add every vinyl for you, because I still go to school and I don´t have that much time!

IF you upload the mod on a different website: Give me Creditas as the Original Creator!




---
Comments
---
SANSHIRO82919 (December 09, 2021 @ 02:27)
Could you make the vinyl of the eclipse of the intro? Oh, and the job you did is very well done
NFSkuba04 (August 21, 2020 @ 11:53)
Why are the colors inverted?
Neon114 (January 16, 2018 @ 08:11)
best ok
nice lol
Uploaded at: January 15, 2018 @ 14:38