E3 Styled Nitrous Capacity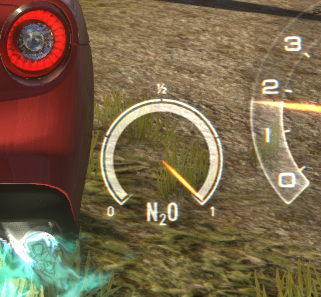 ---
This mod reduces Nitrous' capacity to be deplete faster like E3 Gameplay.

Capacity reduced to 8.55 (Default: 10)
Increased TorqueBoost to max 1.55 (Racer), 1.75 (Cop), 1.8 (Agera R) for little balance.

I might add no audio version because E3 Gameplay uses different NOS sound which doesn't exist in game files, but pretty quiet.
+ also planning to edit Nitrous HUD like E3 if I can fix game crash with edited textures.

Credit: GrabussPC for TorqueBoost value of Rivals Plus.
---
Comments
---
No comments, be the first one to leave a comment!
Uploaded at: February 17, 2022 @ 10:27