1995 Toyota MR2 (Tunable Edit)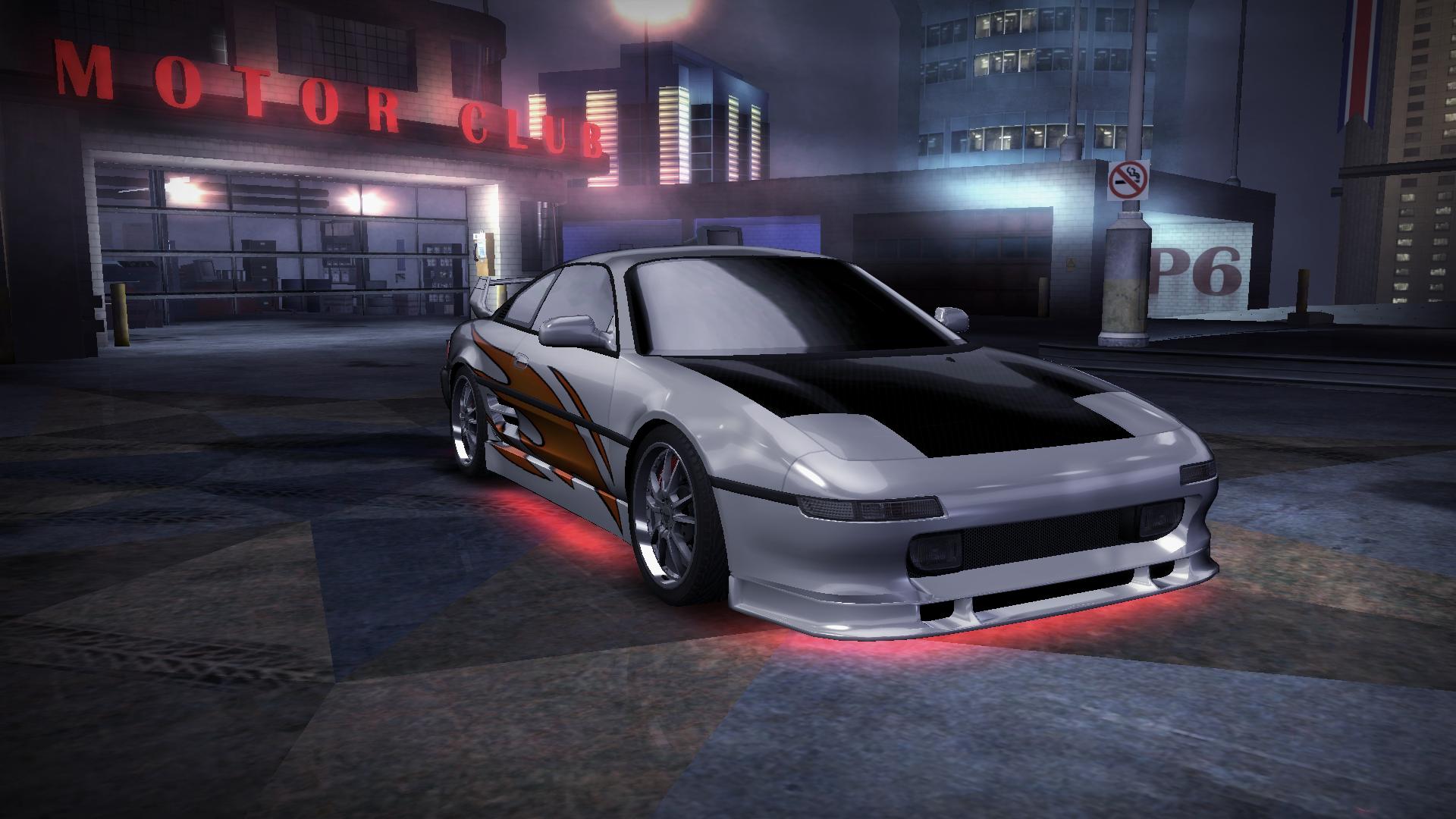 ---
This mod was meant to give the Toyota MR2 model a bit more customization. Its model had to be modified and recompiled.

Improvements made:
- It's now a Tier 1 Tuner car with its own performance (tuned torque values were used from CLK500, rest of some custom performance values come from NFS World's MR2)
- Now it can be unlocked by beating Gold Canyon Drift Race from Challenge Series
- Added NFS World Drag Body kit (without wheelie bar and parachute)
- Added Body 1 with Arch Extensions from Drag Body Kit
- Added body parts from Forza Motorsport 2, 4, and Initial D Arcade Stage
- Added hood customization

Installation:
- Run Binary as an administrator, click on red (User Mode) icon, then pick MR2.end and look for NFSC game directory (ignore the errors if there are any)
- With NFS VltEd, click File - Open and choose NFSC game directory, then click File - Import - ModScript and pick MR2.nfsms. Save it.

Credits:
- nfsu360 for making NFS-CarToolkit
- Oleg for making Zmodeler
- EA Black Box for making Toyota MR2 into the game
- Turn 10 Studios and Sega for making meshes of some body parts
- DMN, Chipicao, and Guki for ripping the aforementioned meshes
- dotPDN for making Paint.net
- YochiThMaster333 (me) for fixing all the issues

---
Comments
---
Valen1991 (September 16, 2022 @ 10:23)
@Cyntax I know I'm very very VERY late, but did you try making a new save file?
@Cyntax I have no idea what you're talking about. I can't fix the what you said because the what you said is perhaps a big fat lie.
Cyntax (June 19, 2022 @ 22:41)
This mods keeps breaking about 80% of the textures of other vehicles (the body of the R8 disappears, the wheels and some of the body on the SL65 is gone, the RX8 from the bonus cars has a different vinyl and body kit and also has no wheels, etc.). I'm running a vanilla version of the game and I have a number of mods but I'm only using very minor ones mainly just making the vinyls and reflections HD, and fixing some other car model issues (XK exhaust coming out of the wrong place, stuff like that).
Uploaded at: February 25, 2022 @ 20:59