NFS Carbon Sound Update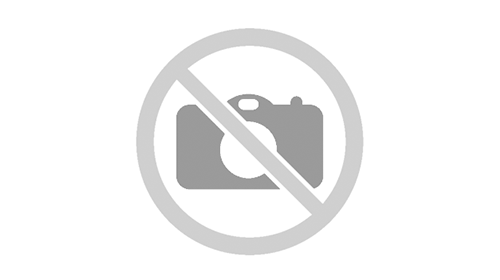 ---
This is a little mod that updates some of the sounds in NFS Carbon, either fixing bugs or inappropriate/unfitting samples. The mod includes a few custom ABKs, along with some sounds backported from newer titles.

Engine/exhaust sounds that this mod alters:

Any car that uses dodg_hemi_a (dodg_hemi_a fix is included in this).

Aston Martin DB9 (tuned) - uses the DB9 sound from Undercover, which is a slightly more aggressive version of the stock sound from Carbon--no longer sounds like a weird SL65.

BMW M3 GTR ALMS - now revs all the way up again, just as it did in MW05.

Chevrolet Camaro Concept - uses the Camaro sound from HP2010.

Chevrolet Camaro SS 396 - Tuned uses the above new Camaro sound.

Ford GT - Tuned now uses for_mus_c for the exhaust, revs higher and the supercharger whines a little more as a result.

Koenigsegg CCX - Uses some V8 sound from HP2010 that was used for the GT500 exhaust and Agera engine. I tried the CCX/CCXR/Agera exhaust sample from HP2010 but couldn't get it to sound right.

Lamborghini Gallardo - Stock now uses vanilla Gallardo sound, while tuned uses the Sesto Elemento sound from HP2010.

Lamborghini Murcielago - Stock uses the Murcielago SV sound from NFS The Run, while tuned is the Murcielago SV sound from HP2010 (which sounds like a high-revving Murcielago RGT if you play back the decoded GIN). Constant RPM samples were replaced since the cruise samples were from a Gallardo (and incorrectly-pitched anyway), while the first 2 load samples were V8 sounds (wtf EA...). Yes, this is the case in MW05, too...

Mazda RX-8 - Tuned no longer uses Ferrari 360 samples--new sound taken from HP2010.

Mercedes-Benz SL65 AMG - Tuned now uses mer_sl65_b from Undercover, revlimited to 7093 RPM, has more of a turbo-V12 sound now instead of a weird V8.

Mercedes-Benz SLR McLaren - Stock uses for_gt_a (engine sound) for that supercharger whine, while tuned takes that and adds mer_slr_b from Undercover. Also changes the tuned induction sound to TURBO_SC_MBZ_MB.

Nissan Skyline R34 - Stock untouched, while pro engine uses nis_sky_c from Undercover and nis_sky_c_eng + nis_sky for maxed engine.

Pagani Zonda F - uses pag_zondaf and also changes the exhaust AEMS bank to use samples from NFS Shift Zonda instead of recycled Gallardo sounds.

Plymouth Hemi Cuda - now uses plym_cuda_a for tuned, revlimited to 6500 RPM to avoid the weird oscillations that were recorded in the GIN file towards the end.

Toyota Supra - Uses toy_supra_b from Undercover for stock, toy_supra_a for pro engine, and toy_supra_a_eng + nis_sky for maxed engine.


This mod also backports the supercharger sounds from Undercover; namely...

centrifugal_02 (slightly different version of TURBO_SC_MUSTANG_MB, they sound very similar...)

centrifugal_17

centrifugal_18

roots_03

twinscrew_04

twinscrew_19


Installation instructions are in the readme.

Update 4/02/2022: Reduced crackling on some samples thanks to a new version of the EA ADPCM codec from CrabJournal. It's still not 100% perfect, but it's massively improved. I feel much better about releasing this now.

CREDITS
Black Box for NFS Carbon and some samples
Slightly Mad Studios for NFS Shift (special thanks to LUNA of the WU.GG dev team for providing samples from that game to me)
Neon114 for extracting GINs from HP2010
CrabJournal for the updated version of ABK_insert that made this possible
Audacity





---
Comments
---
Uploaded at: March 10, 2022 @ 03:09