Unmarked Police Cars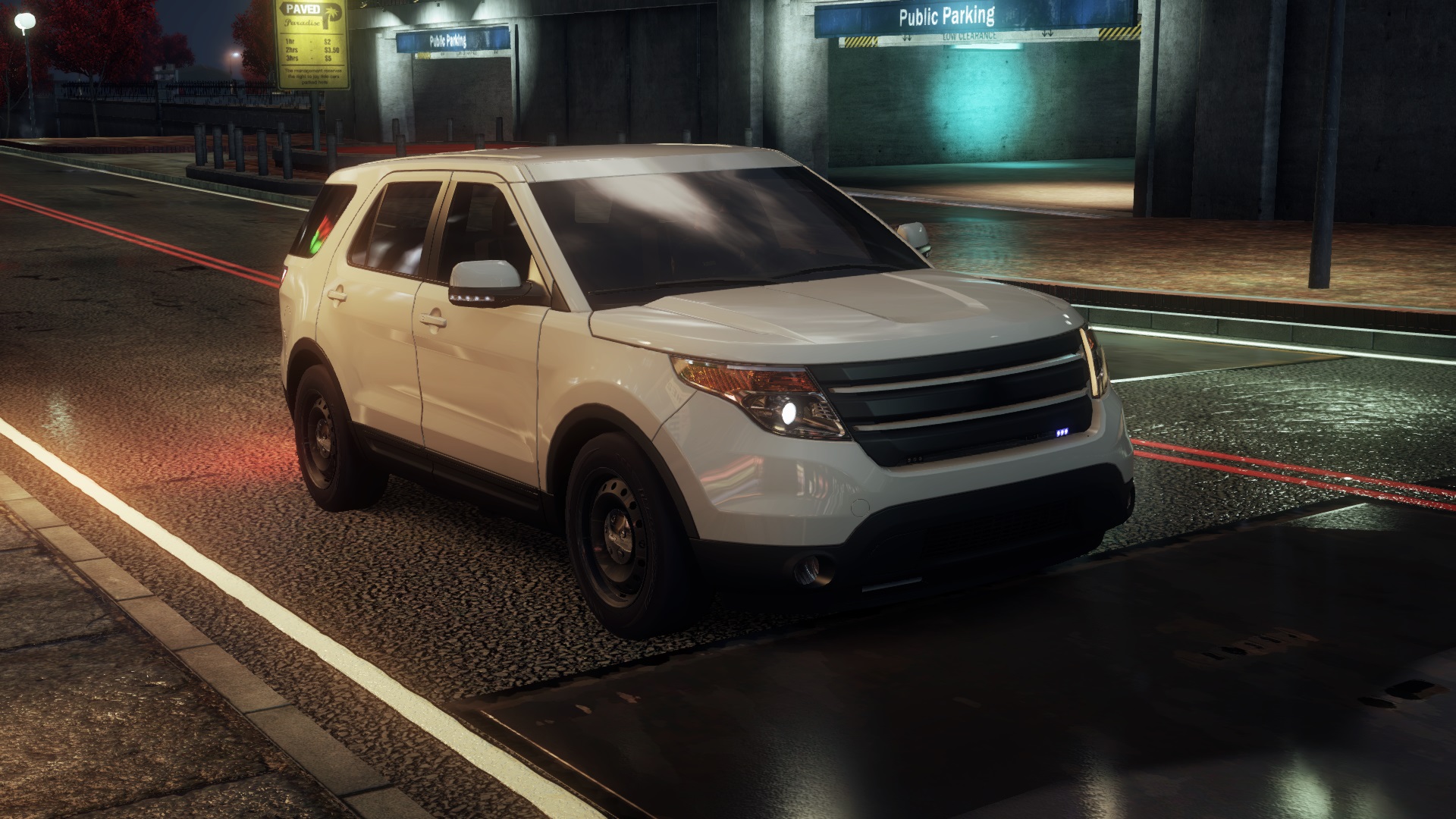 ---

13/7/2022 Update: Corvette Z06 added.

Cruise around in unmarked police cars. Contains the police Ford Explorer SUV and police Dodge Charger SRT8.

Features:
Police livery, pushbar and lightbar removed.
Mini front lights relocated from pushbar to grille.

VEH_122706_HI.BNDL is the Charger
VEH_510072_HI.BNDL is the Explorer
VEH_122699_HI.BNDL is the Corvette

HOW TO INSTALL:
1. Go to your game folder and open the VEHICLES folder.
1. Make a backup of the two BNDLs mentioned above.
2. Copy the BNDLs and overwrite.
3. Start game

To drive police cars in singleplayer you need a car changer cheat table or trainer. Car changers are generally available on the internet with a Google search however you can also download a cheat table from the NFSMods Discord server (this mod site's own Discord server).
Join the nfs-mostwanted2012 channel and check the Pinned Messages at the top. It is called "caridchanger.rar" The Car ID's to use are 122706 and 510072.

Also could use the jackspot changer mod https://nfsmods.xyz/mod/3129

This mod was built and tested on the retail Origin version of the game. Compatibility with older versions is not guaranteed.


---
Comments
---
Uploaded at: March 14, 2022 @ 07:24