Nissan GT-R35 '07 Liberty Walk Vinyl for Masterlife's Skyline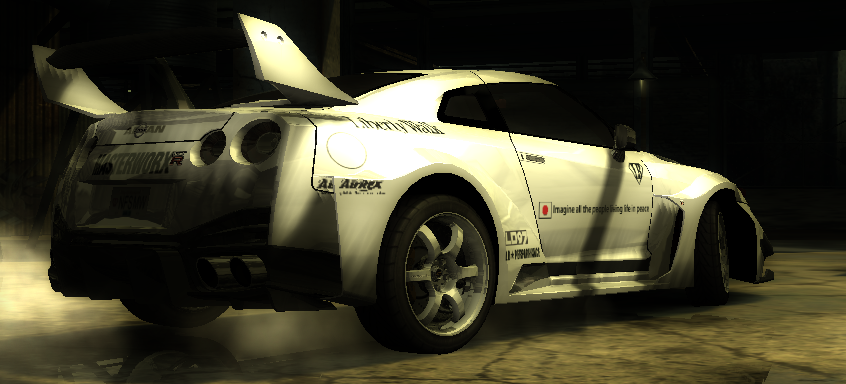 ---


This mod aims to add/replace a vinyl onto MasterLife's Nissan GT-R35 '07!
This is the first vinyl I made for now, I'm currently doing a pack of vinyls for MasterLife's R35.




Tool Requirements:
MasterLife's Nissan GT-R35 (You're not just gonna install this purposely without the car mod!)
Binary V2.8.3 (If you're installing the "Add Vinyls" Option)
NFS TexEd V4.6

>Standalone Method:
1.Copy the VINYLS.BIN onto the Car Folder. (PROTOGTR)
2. Confirm Replacements.
3. Start the Game and Look for the Unique Section.

>TexEd Method:
1. Run NFS TexEd as Administrator.
2. Replace any vinyl you want and replace the Mask Also.
[For Example, UNIQUE 1 and UNIQUE 1 MASK]
3.Save Changes.
4. Run the game and enjoy your vinyl!

>Add Method [Complex]
1. Run Binary as Administrator.
2. Select User mode [Icon on the left]
3. Select "Install Add Option.end"
4. Find your game directory and select it
5. Save Changes.
6. Run your game and create a new save game.


_ShigureHS™#0001 - Opened DM's for Request and Issues.


Q: WHY NOT VINYL WORK????
A: Maybe you replaced the vinyl on a mask vinyl, try replacing the other vinyl without the mask.

Q: Can I include this is my Modpacks/ Repacks?
A: Ask for MY permissions first.

Q: Why did you make this/ Where did you come up with the idea to make this?
A: I made this because I want to make a gift for MasterLife (hehe)/ I came up with an Idea to make this because I rather find this GT-R Interesting/Awesome.


03/17/2022 - First release of the mod.

MasterLife - For the Awesome Car Mod!

Viper4K - MR Global Resource Pack and NFS Most Wanted Rimpack

MaxHwoy - Binary v2.8.3

nfsu360 - VLTEd

You - For downloading this mod!

Glitchy Team - For Support!

---
Comments
---
where it is installed on Binary version?
Uploaded at: March 17, 2022 @ 02:16