NFSPS HD User Interface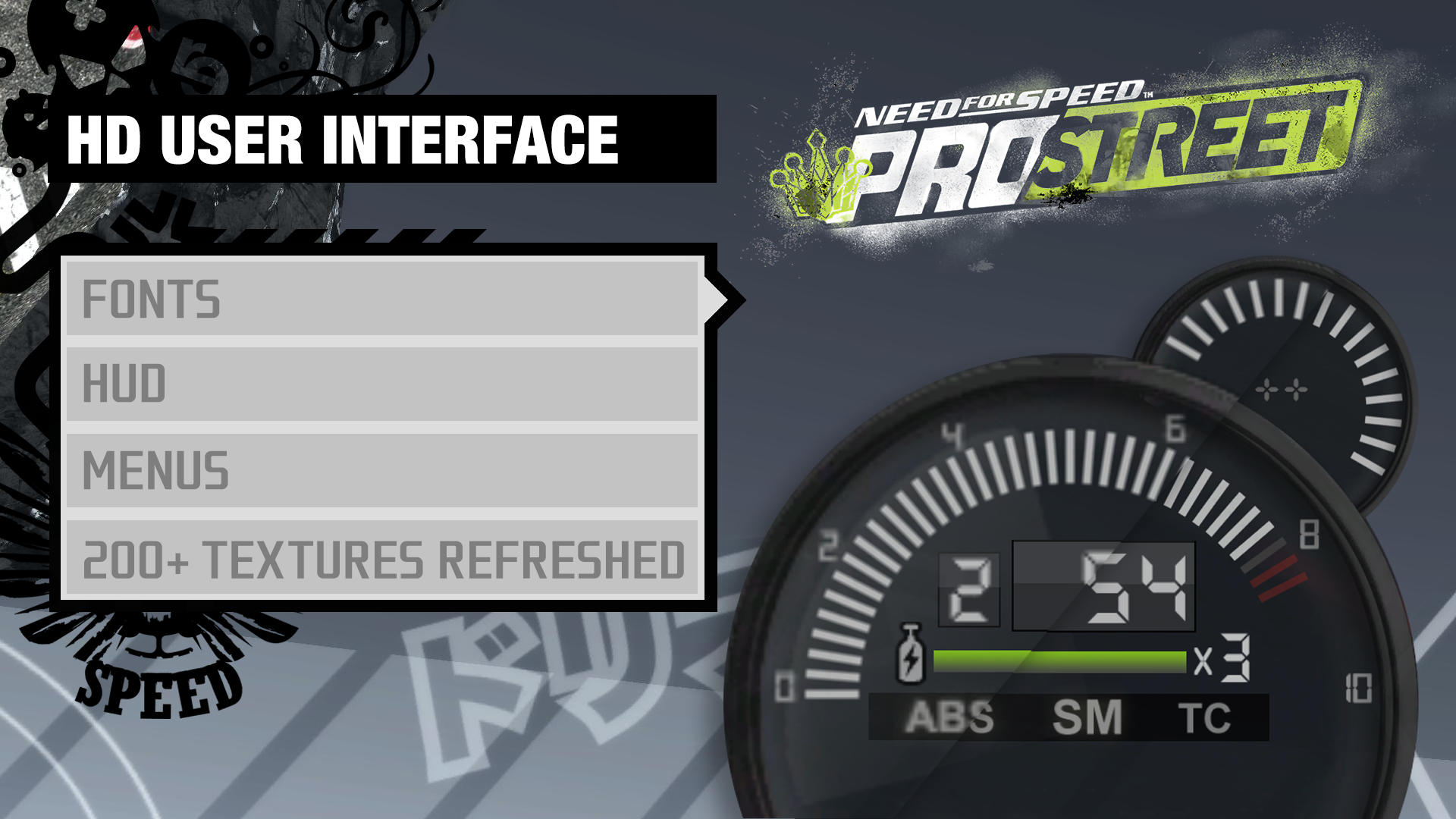 ---
Description
---

The mod is a recreation of the original UI textures in HD. At the moment, more than 200 textures have been recreated or replaced with the original vectors, including fonts, HUD and menus. The refreshed interface looks good on both Full HD and 4K resolutions.


Installation
---

Note: the mod will completely replace GLOBALA.BUN and GlobalB.lzc
1. Install NFS HD Content Support for Prostreet
2. Open Binary as Admin
3. Choose User Mode
4. Choose Install.end from the downloaded mod
5. Select your NFS Prostreet directory
6. Save the files after completion
7. Enjoy!


Screenshots
---
Changelog
---

04/15/2022 v0.6
-HD backgrounds (thanks to Ariso who provided some vectors to me)
-HD Race day screen
-HD main menu icons (partially)
-HD markers
-HD startscreen logo and race day watermark
-Updated some icons
-Installation with Binary

04/08/2022 v0.4
-HD drag HUD
-Fixed some characters in the MENU font

04/07/2022 v0.3
-HD fonts
-HD race HUD
-HD button icons

---
Comments
---
Uploaded at: April 07, 2022 @ 07:42