Stage 3 Silver Brake Rotors for NFSU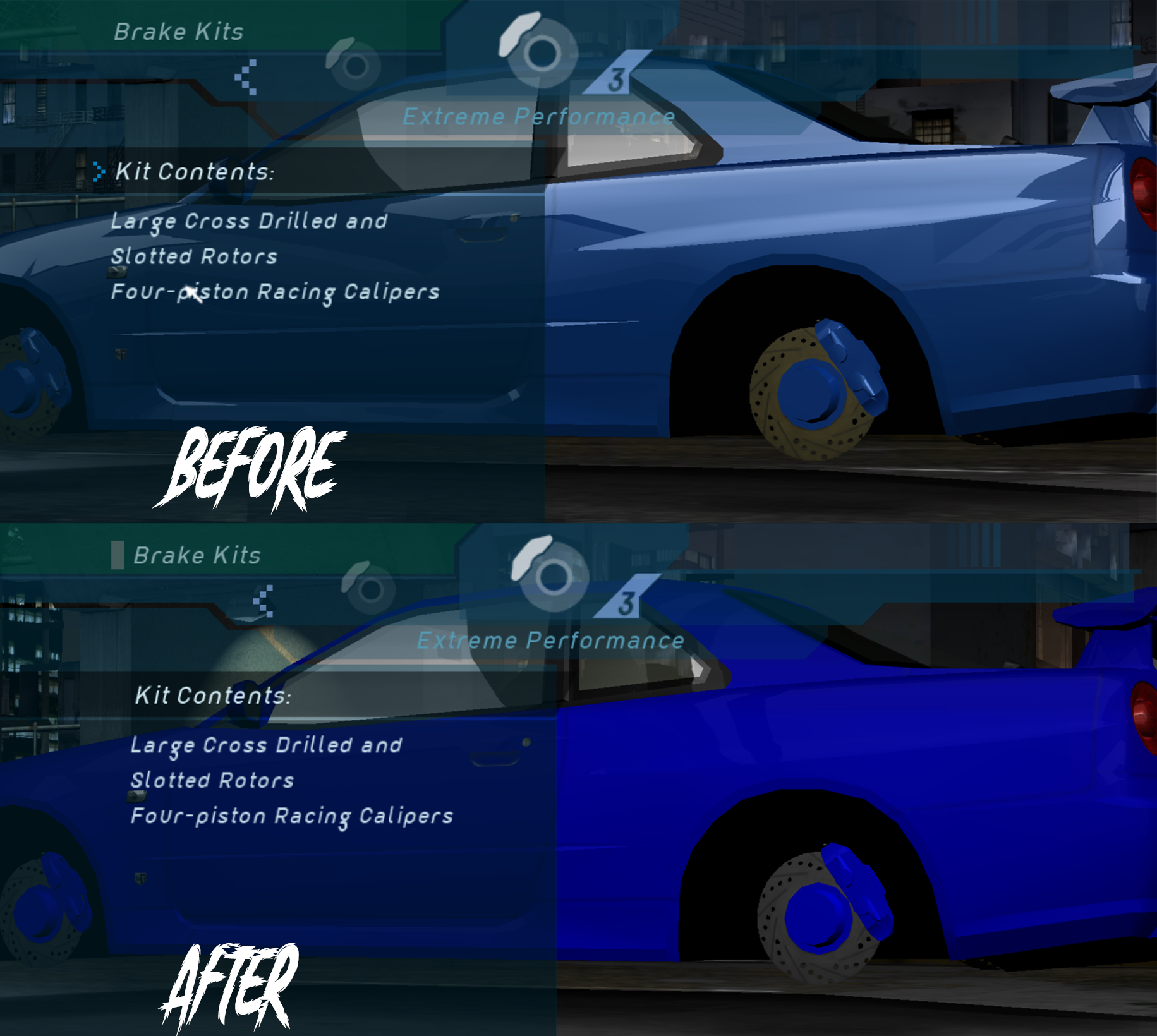 ---
I changed Stage 3 yellowish (or whatever you want say) brake rotors with silver ones.

INSTALLATION:
-Extract ZIP
-Open Binary v2.8.3
-Choose "User Mode"
-Choose "Setup.end"
-Save Files

If you have questions you can ask to me
My Discord Account: SupraTurbo2JZ#9275

Changelog:
-12/04/2022
Release
-13/09/2023
Technical update (some people said mod doesn't work properly and i fixed up)

Distribution:
You are NOT allowed to distribute or reupload this mod.

---
Comments
---
No comments, be the first one to leave a comment!
Uploaded at: April 12, 2022 @ 11:09