Experimental Colours Mod (107 car colours)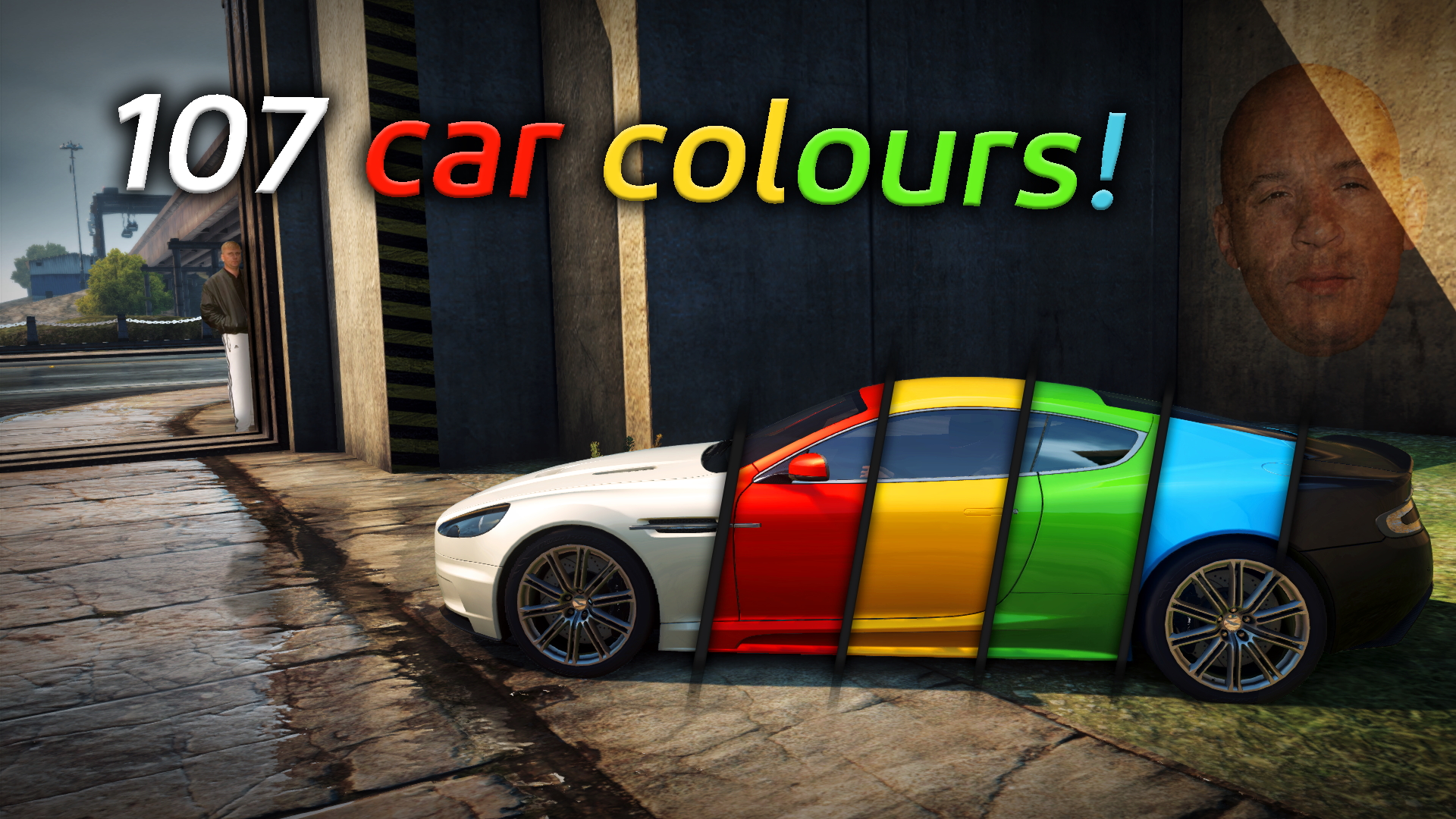 ---
(large file - external download link is in readme file)
***02/07/2022 Update: mod menu unlocked for limited/nfs/preorder cars

Did you know there are 107 unique car colours in MW12? Now you can use all of them on all cars (almost all cars...)
In singleplayer the car will change to any of 107 colours when you drive through the Knocking Brothers shop.
In multiplayer, the Easydrive paint menu just got a lot longer!
HI and LO files are included in this mod. That means if other players are using the mod, you can see their colour and they can see yours.

ALL cars EXCEPT the following are now modded:
ARIEL ATOM
BUGATTI VEYRON SUPERSPORT
BUGATTI VEYRON VITESSE
CATERHAM R500
DODGE CHARGER R/T
FORD GT
FORD MUSTANG BOSS 302
PONTIAC FIREBIRD
SHELBY COBRA
SHELBY GT500
SRT DODGE CHALLENGER SRT8
...and obviously the livery cars.




TO INSTALL:
1. Probably best to backup your whole VEHICLES folder and your save files.
2. Copy/paste all VEH_ BNDL's, VEHICLELIST.BNDL and TRAFFICATTRIBS.BNDL to your VEHICLES folder.
3. Go to your GAMELOGIC folder and backup the GAMEPLAY.BNDL
4. Copy/paste the modded GAMEPLAY.BNDL
**Vehiclelist.bndl and Gameplay.bndl are only needed for MP functionality. If you want to use in SP only, copy the VEHICLES files only.

This is an EXPERIMENTAL MOD and work is still in progress. Of course we have done some testing, but report any further issues in the comments.

This mod was built and tested on the retail Origin version of the game. Compatibility with older versions is not guaranteed.



---
Comments
---
Uploaded at: April 21, 2022 @ 14:08