2019 Hennessey Venom F5 Prototype (Extended Customization)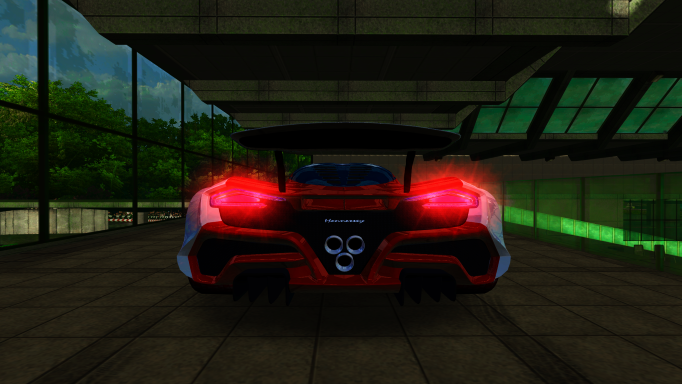 ---
Hennessey Venom F5 Prototype (Extended Customization) in gloss yellow stock paint.

Base model from Real Racing 3, with some parts from NFS Heat, 2015, and World (base game and SparkServer).

Customization:

- Body kits (1) - custom widebody

- Spoilers (20 unique + vanilla Carrera GT)

- Roof (1) - open side window variant

- Hoods (9) - Stock and variants.

- Roof scoops

- Rims (Paint able version of stock rims, and Venom GT rims)

- Interior (33) - additional Colors

- Headlights (15) - color tints

- Taillights (13) - Color tints

- Brakes (15) - Caliper colors

- Attachments (4 slots)

Slot 1: Exhaust material

Slot 2: canards

Slot 3: headlight glass

Slot 4: License plate location

- Performance (2 variants - Balanced performance (348 MPH top speed) and extreme performance (over 470 MPH top speed (if you can reach it), also includes ebrake performance compatible with ALi Jafari's e-brake check mod)

- Paint

- Vinyls

- Window Tint

- Custom Gauges

Installation instructions are on the ReadMe file.

Permissions Granted:

1. To convert this mod into other games.

2. To impove this mod by adding more customization into the mod or improving performance.

3. To add this car into repacks such as Redux, Remasters, Pepega Mod, etc.

Credits:

Blender - Software used to work with the model and create the mod.

GM25 - base model and additional parts

nfsu360 - NFS CarToolKit software used to export the model and textures into .bin files.

FreeRoam SparkServer - Additional parts

Bugs:

- Vinyls may look a bit messy at times

Other features:

- Optional USA livery (can replace any non-paintable livery), and factory two tone vinyl (can replace any vinyl with two paint colors) included

Installation instructions are on the ReadMe file.

Note: This is only the download link since like my 488 Pista, Sesto Elemento, Lexus LFA, Ferrari Enzo, Koenigsegg CCXR Edition, Koenigsegg Jesko, and Ferrari F8 Tributo mods, it's very likely too big to reach the admins.

Download link is here below:

https://www.mediafire.com/file/0h4372wp1r5411s/Hennessey_Venom_F5_Prototype_Extended_Customization.zip/file

Changelog:

May 29, 2022:
- Remove unused kits in DBModelParts to prevent ghosted AI cars.


---
Comments
---
InfinityMain (April 30, 2022 @ 19:47)
@Laur1sXd
Sorry, this shouldn't have counted as an update but I just changed the thumbnail and made some spelling corrections in the title.
Laur1sXd (April 30, 2022 @ 19:44)
What's in the update?
Uploaded at: April 26, 2022 @ 19:22