2011 Lamborghini Sesto Elemento (Extended Customization)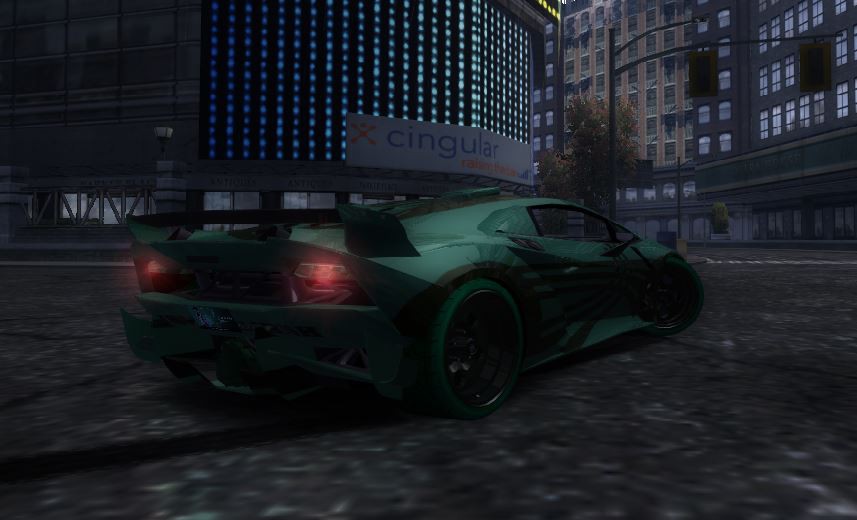 ---
Lamborghini Sesto Elemento (Extended Customization) in Carbon Fibre at stock (don't worry, you can still paint it. I got that covered).

Base model from NFS World, with some parts from NFS Heat, 2015, and CSR2.

Customization:

- Body kits (3) - One widebody, both kits have paintable and carbon fiber variants

- Spoilers (16 unique + vanilla)

- Roof (1) - open side window variant

- Roof scoops

- Rims

- Interior (15) - Accent colors

- Headlights (15) - Tinted glass

- Taillights (14) - Tinted Glass

- Brakes (16) - Caliper colors

- Attachments (2 slots)

Slot 1: Rear Engine Compartment (That red thingy in the bottom middle of the rear bumper, its color can be changed)

Slot 2: Adds cop bash bar (adjusted to support both stock and widebody kits)

- Performance

- Paint

- Vinyls

- Window Tint

- Custom Gauges

Recommended mods to use in conjunction with this mod:

EllisRacing's spoiler pack (https://nfsmods.xyz/mod/61) - this mod can be fitted with base game spoilers. However, the vast majority of those spoilers are ugly as sin, so better looking spoilers should be used as replacements)

Bugs:

None that I know so far.

Installation instructions are on the ReadMe file.


Permissions Granted:

1. To convert this mod into other games.

2. To impove this mod by adding more customization into the mod or improving performance.

3. To add this car into repacks such as Redux, Remasters, Pepega Mod, etc.


Credits:

Blender - Software used to work with the model and create the mod.

.CSB - CSR2 models where I got their spoilers from

GM25 - NFS Heat and NFS 2015 models

nfsu360 - NFS CarToolKit software used to export the model and textures into .bin files.

NFSAddons Reborn Discord Server - Helping me out during the creation of the mod.


Note: This is only the download link since like my 488 Pista mod, it's very likely too big to reach the admins.

Download link is here below:

https://www.mediafire.com/file/afmado40324mp9f/Lamborghini+Sesto+Elemento+Extra+Customization.zip/file

Changelog:

May 29, 2022:
- Remove unused kits in DBModelParts to prevent ghosted AI cars.

---
Comments
---
alexdivi96 (May 20, 2023 @ 09:09)
Sorry give me a helping hand download Lamborghini Countach 5000QV,Diablo SV
Aventador anniversary, veneno, Murcièlago SV free Extended customization please?
MarkedMQ (May 01, 2022 @ 05:20)
Don't you think to deal with pagani huayra 2012?
Uploaded at: April 26, 2022 @ 19:43