NFSU2 Beta-inspired loading screen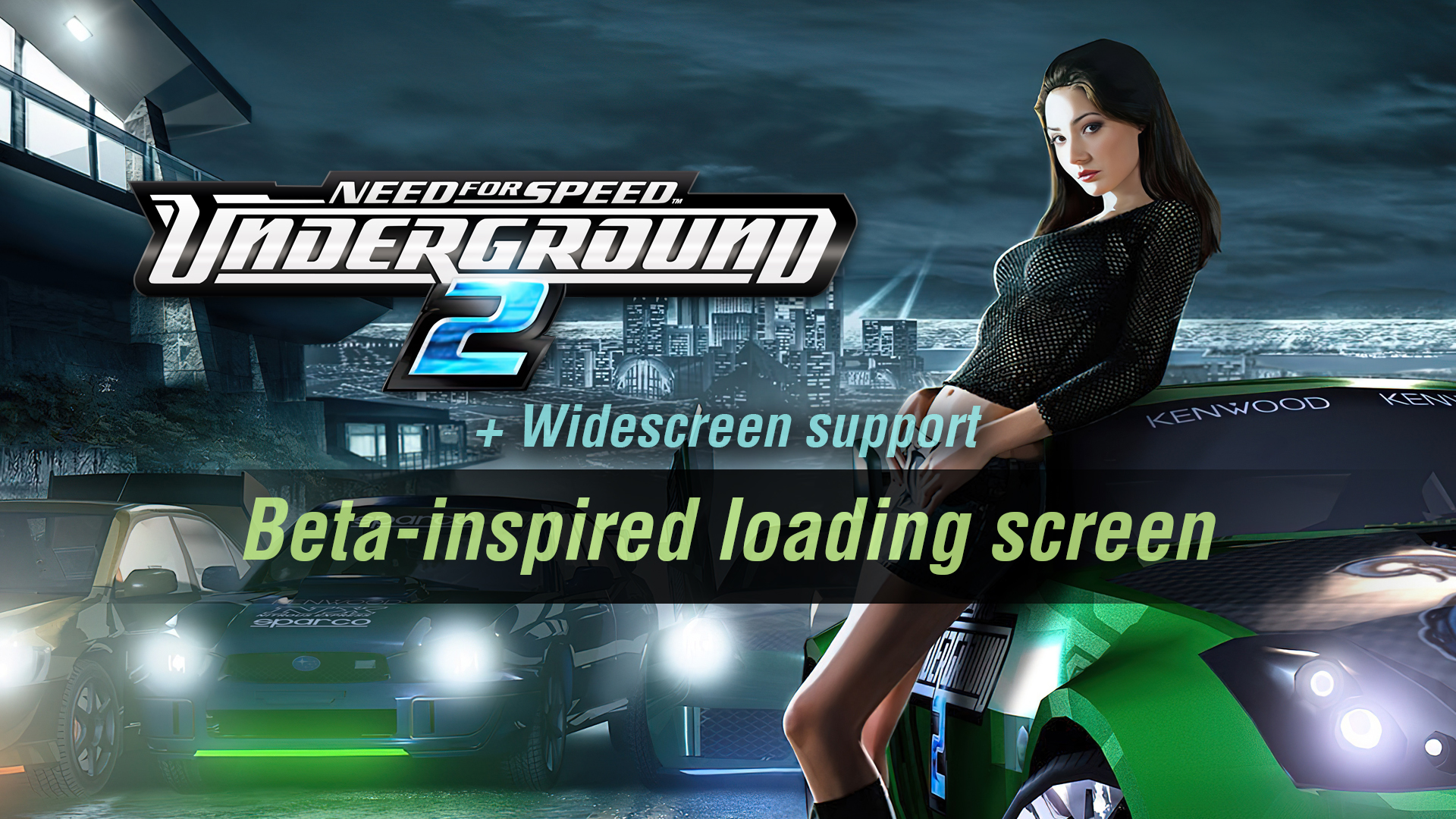 ---
Description
---

The modification replaces the vanilla start/loading screen with a new one, inspired by the early version of the game. There are four variants to choose from: SD (1024x1024, 4:3), HD (2048x2048, 4:3), FHD (1024x2048, 16:9) and UHD (2048x4096, 16:9). Also, the original image had several flaws that have been fixed.

To use wide start/loading screen, you first need to install Custom FNGs Pack for UG2. Select Custom Plus (16:9 - 1.78:1 - Pixel Perfect Widescreen) during installation.


Installation
---

1. Open Binary as Admin
2. Choose User Mode
3. Choose Install.end from the downloaded mod
4. Select your NFS Underground 2 directory
5. Save the files after completion
6. Enjoy!


Screenshots
---

4:3:


16:9:

---
Comments
---
Ariso (April 30, 2022 @ 17:17)
Neat stuff, I prefer this one more honestly.
Uploaded at: April 29, 2022 @ 13:19