NFSPS: Rear Wheel Drive Evo (Better than Ryo's Evo)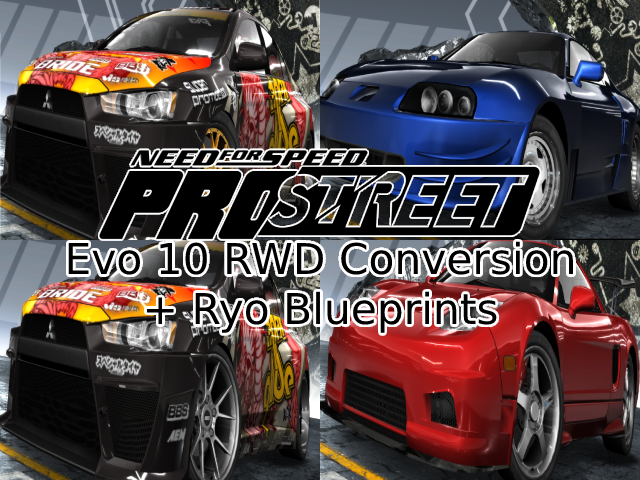 ---
With ProStreet's 15th birthday coming up at the end of this year, this has been done a bajillion times already. I'm aware of that but I can still provide my take on the idea.

There are 2 versions of this mod, both included in the download. Feel free to try them both then delete 1 (or both, maybe someone did it better).

The first version only converts the car when necessary (drag and drift). I have given you a hint already as as to how I did this. The car will still be found under RWD in the showroom so you can select drift mode.
The other is a full RWD conversion. I don't recommend that one though unless you only care about powerslides.

I have also recreated Ryo's Evo for you, because I know someone is gonna want it.

I don't want to assault you with a wall of text so look at the readme for all the details and links to necessary software.

Have fun.
---
Comments
---
No comments, be the first one to leave a comment!
Uploaded at: May 14, 2022 @ 10:14