2010 Aston Martin One-77 (Extended Customization)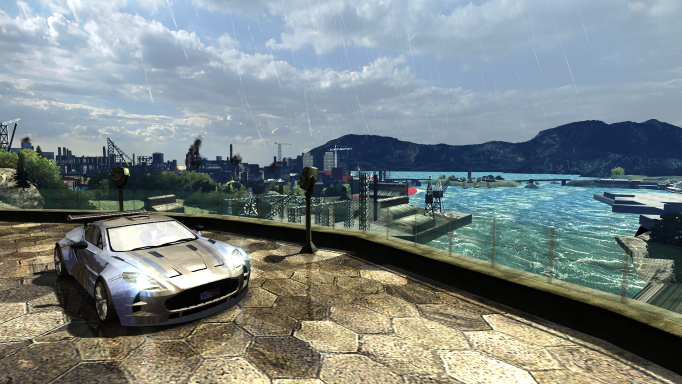 ---
Aston Martin One-77 (Extended Customization) in Spirit Grey stock paint.

Base model from Need For Speed World (WorldUnited.GG) with parts from Real Racing 3, NFS 2015, and NFS Heat.

Customization:

- Body kits (1) - Widebody from NFS The Run

- Spoilers (14 unique + vanilla)

- Hoods (3) - Stock and custom (includes carbon variants)

- Roof (1) - open side windows

- Rims (3 custom paintables)

- Interior (39) - Color options

- Headlights (15) - Color tints

- Taillights (13) - Color Tints

- Brakes (15) - Caliper colors

- Side Mirrors (1) - Carbon variant

- Attachments (4 slots)

Slot 1: Roll Cage

Slot 2: Rear Window Cover

Slot 3: License Plate Location

Slot 4: Brakelight Glass Colors or removal

- Performance

- Paint

- Vinyls

- Window Tint

- Custom Gauges


Permissions Granted:

1. To convert this mod into other games.

2. To impove this mod by adding more customization into the mod or improving performance.

3. To add this car into repacks such as Redux, Remasters, Pepega Mod, etc.


Credits:

WorldUnited.GG - The NFS World Server that hosts the base model.

LUNA (WUGG) - The original creator of the mod.

Blender - Software used to work with the model and create the mod.

GM25 - Real Racing 3, NFS Heat and NFS 2015 models

nfsu360 - NFS CarToolKit software used to export the model and textures into .bin files.

https://www.mediafire.com/file/0ycowvm3uq7x8hf/Aston_Martin_One-77_Extended_Customization.zip/file

WorldUnited.gg Discord Invite:

https://discord.com/invite/Sv3zT9A

Note: For this mod to work properly, you must install Viper4K's modder resource/global textures pack first.

Changelog:

May 29, 2022:
- Remove unused kits in DBModelParts to prevent ghosted AI cars.

---
Comments
---
caLypso (June 06, 2022 @ 00:21)
I have some issues installing this mod; it shows up as the Carrera GT in the car lot, and instead of the logo it says temp350. I have tried reinstalling it multiple times, along with reinstalling the game itself. Also, I have your CCXR installed as well and it works just fine.
@CovRETA37
No. It's the summer track mod by Alex Ka.
Link to the mod is here: https://www.nexusmods.com/needforspeedmostwanted2005/mods/54
Note: You will need to create an account on NexusMods to download the mod.
CovRETA37 (May 23, 2022 @ 02:07)
sorry i ask something, is that HRT v8 on the thumbnail?
Uploaded at: May 20, 2022 @ 02:03