priceG's custom soundtrack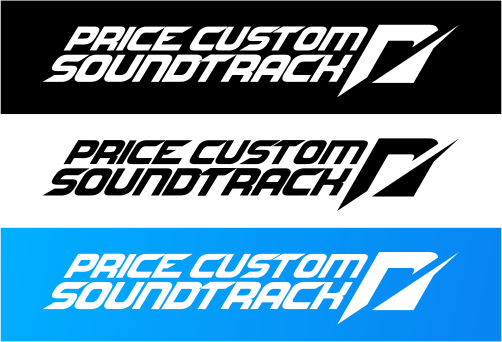 ---
Probably the first custom soundtrack out there for Need for Speed 2015. Hope you like it.

Been wanting to do this for a while, but:
1- It was a pain in the butt. (Thanks to the new Frosty devs and everybody else helping out for making this much more simple)
2- Not all songs worked properly.

I've tested it on Frosty Mod Manager 1.0.6.0 (Beta 3) together with Project UNITE and everything worked fine, so it should work fine for you too.

BE SURE TO USE THE LATEST VERSION OF FROSTY MOD MANAGER OR THE MOD MANAGER WILL CRASH TRYING TO IMPORT AND LOAD THIS MOD!

Here's the songs in this:
MAIN MENU

Songs glitched out whenever I changed them, for some reason, and produced a MASSIVE static sound after 10 seconds. Unless someone knows a fix, they'll stay the same (for now at least).

GARAGE
Apocalyptica - At The Gates Of Manala

Avicii - Pure Grinding (Instrumental)

Awolnation - Run

DJ Qbert feat. Mix Master Mike & Vinroc - Cosmic Assassins

DJ Qbert feat. Mix Master Mike - Sneak Attack

Faithless - Insomnia (Monster Mix)

Foster The People - Helena Beat

HEALTH - Tears

Klaxons - Golden Skans

MGMT - Weekend Wars

Snoop Dogg feat. The Doors - Riders On The Storm (Fredwreck Remix)

The Contortionist - Language I: Intuition

The Prodigy - Voodoo People (Pendulum Remix)

The Prodigy - You'll Be Under My Wheels
SONGS KEPT

Raury - Devil's Whisper

Reso - Callisto

All the songs added with the Legends update (Rom Di Prisco, Saki Kaskas...)

FREEROAM
The 1975 – The Sound

Arctic Monkeys - Why'd You Only Call Me When You're High?

bbno$ & rich brian - edamame (Diplo Remix)

Bloc Party - Traps

Capital Cities - Safe And Sound

Chiddy Bang - Opposite Of Adults

David Guetta feat. Kid Cudi - Memories

DNCE - Cake By The Ocean

Dua Lipa - Levitating

Duke Dumont - Ocean Drive

Kavinsky - Nightcall

Last Dinosaurs - Zoom

Michael Gray – The Weekend

Modula - Robotic Body Shake

The Weeknd - Blinding Lights
SONGS KEPT

Junior Prom - Stand!

Netsky - Rio

The Chemical Bros - Go

RACE
3volution - Scraping the Can (from MX vs. ATV Reflex)

Authority Zero - 12:34

Bullet For My Valentine - Parasite (Edit)

Disturbed - Ten Thousand Fists

Judas Priest - Painkiller

Korn - Here To Stay

Lamb of God - The Faded Line

Slayer - Angel Of Death

Static-X - Destroy All

System Of A Down - Needles

The Haunted - 99

Trivium - In Waves

DRIFT
Atari Teenage Riot - Speed

Daft Punk - Around The World

Hush - Fired Up

Lil Jon & The East Side Boyz - Get Low (feat. Ying Yang Twins)

Limp Bizkit - Gold Cobra

Linkin Park - Faint

Papa Roach - Last Resort

Pendulum - Blood Sugar

Public Enemy - Shut 'Em Down

Rage Against The Machine - Bulls On Parade

Styles Of Beyond - Nine Thou (Superstars Remix)

Suni Clay - My Hood

Teriyaki Boyz - Tokyo Drift

EDDIE'S CHALLENGES
No songs have been replaced/removed.


WARNING: NFSMODS.XYZ CAN ONLY HOST FILES UP TO 50MBs. THEREFORE, THE FILE YOU'LL DOWNLOAD IS A .RAR FILE WITH A TEXT FILE WITH THE LINK TO GOOGLE DRIVE!
BE SURE TO HAVE WINZIP / WINRAR / 7-ZIP INSTALLED!

Thanks for downloading :D

Obviously I do not own any of the songs in this mod. They all belong to their respective owners/creators.





---
Comments
---
priceG (June 14, 2022 @ 19:44)
@McNuddi - Just to be sure I re-downloaded it from the link I provided in .rar file and it does work.
Opened Frosty Mod Manager, dropped the file in, the program loaded it and I was able to apply the mod with no problems.
I'm using v1.0.6.0 Beta 4 of Frosty, maybe you're using an outdated version?
McNuddi (June 13, 2022 @ 21:46)
Is the mod working?
Like it says it's installed but it doesn't show up in my Frosty Mod Manager
Axel2020 (May 29, 2022 @ 12:33)
wow even heavy metal is here, good mod
Uploaded at: May 24, 2022 @ 13:38