fixed plate for cut cars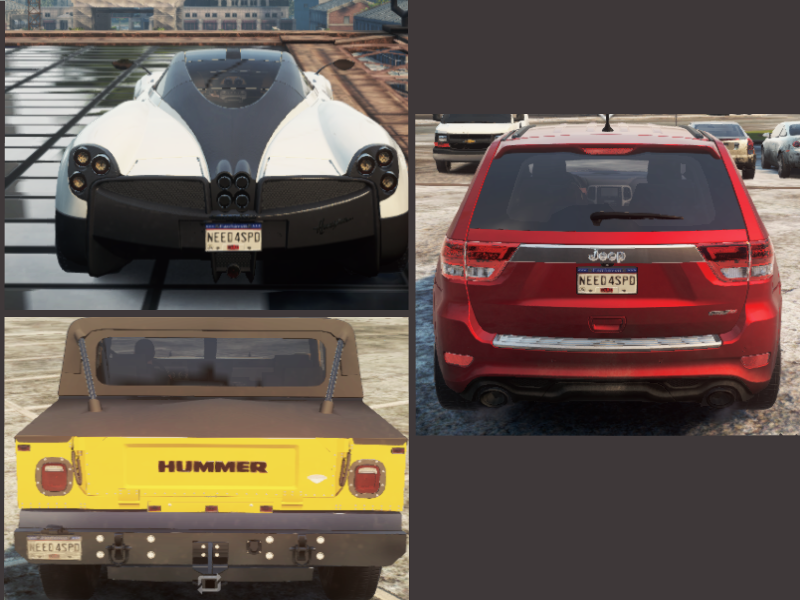 ---
I did it because it bothered me to see the cars without identification or some letters, so I did this.
-this will not affect other cars
-I don't know if this affects "modified" plates with other letters
-to enjoy

---
Comments
---
DocCobraa (June 11, 2022 @ 02:34)
I got them merged together. Thank you so much!
Stamp05 (June 09, 2022 @ 19:00)
yes, with the texture unpacker and packer
https://nfsmods.xyz/mod/229
and if you want to edit it you can use paint.net
DocCobraa (June 09, 2022 @ 18:51)
Do you know of a way to merge mods for this game? I would love to use this, but I'm already using a mod to change the police car livery that edits the VEHICLETEX.BNDL. Thanks!
Uploaded at: June 08, 2022 @ 18:46