MWFixes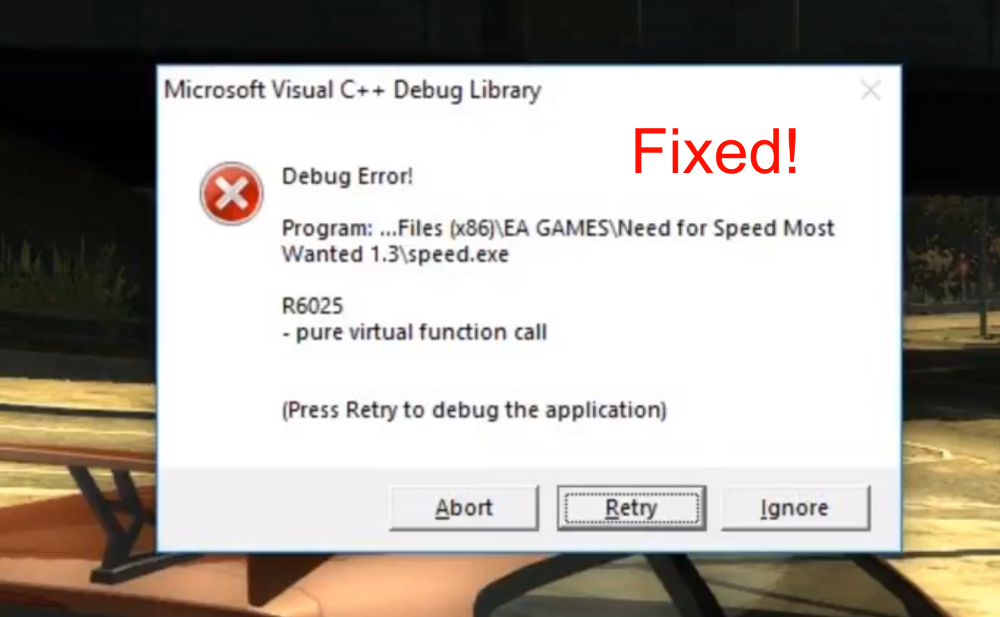 ---
A pack of fixes and stability improvements for NFS Most Wanted.

Requires Most Wanted v1.3, won't work on 1.2!

List of patches:

Annoying "Pure virtual function call" when spawning a roadblock is fixed.

Random crash on Attrib::StringToLowerCaseKey fixed.

Random crash after evading pursuit fixed.

use_best_fit ignored, stabilizes the memory management subsystem

Custom purecall handler that will crash the game and allow dump generation instead of showing meaningless dialog box (optional)

Timebug fix (optional)



Source code available at GitHub
---
Comments
---
gabrielxln (April 20, 2021 @ 02:13)
what is this time bug?
ModMax (April 23, 2019 @ 02:12)
Will this stop crashes from using HQ vinyls? or high polly mod cars ( diapering textures ).
Uploaded at: February 15, 2018 @ 12:08