Justice For Grilles - Audi TT Front Bumper Override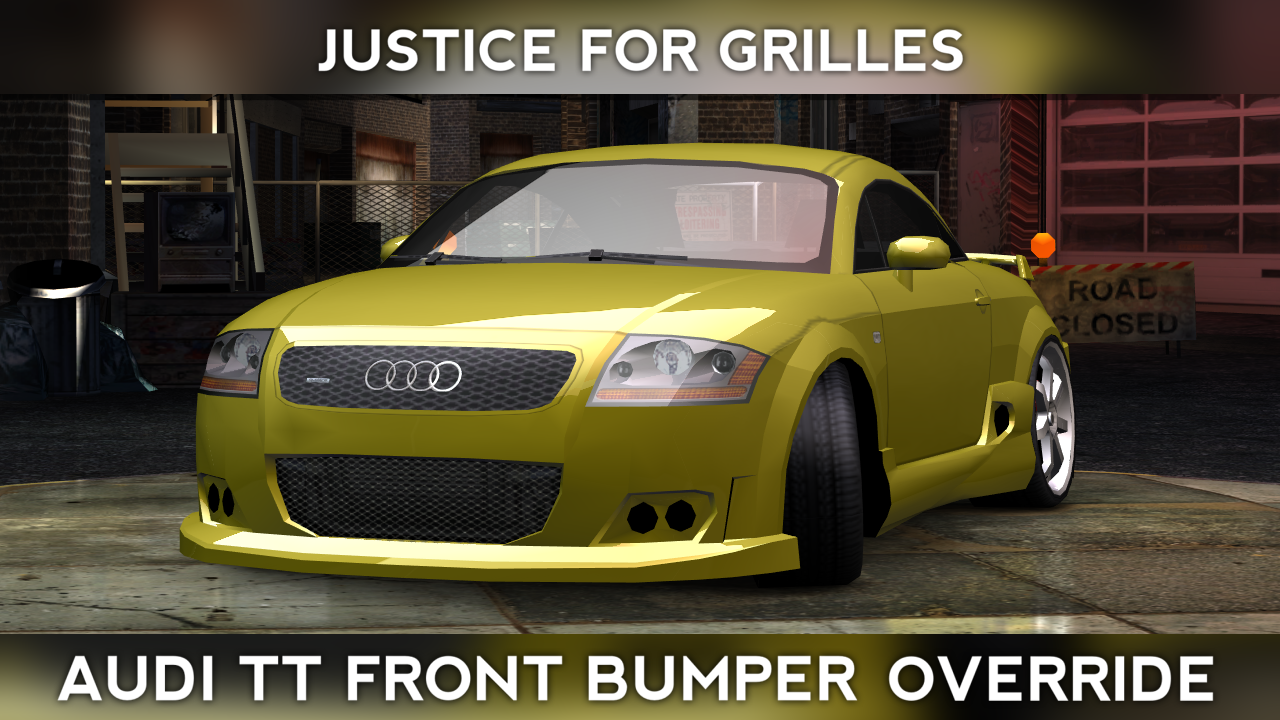 ---
This mod overrides 21 of the 25 aftermarket front bumpers of the Audi TT, adding a front grille to them. I also made a small edit to the Orion and Squire 9 kits by removing the metal strip things.

Installation is the old fashioned way; by navigating to the TT's folder at C:\Program Files (x86)\EA GAMES\Need for Speed Underground 2\CARS\TT and replacing GEOMETRY.bin with the one included in this zip file, so be sure to back up the original file.

Big thanks to nfsu360 for NFS Car Toolkit
---
Comments
---
@Bugattiman right exhaust turned upside down. this is need fix.
TastyCookie (June 18, 2022 @ 04:31)
Great work man, this mod just give me an idea that if is possible to restore all the symbols of others cars front bumpers and all turn signals for both front bumpers and back bumpers too..
BadHairDay (June 15, 2022 @ 13:05)
Excellent work!! This car really needed this
Uploaded at: June 14, 2022 @ 00:21