Chevrolet Corvette Grand Sport (C7)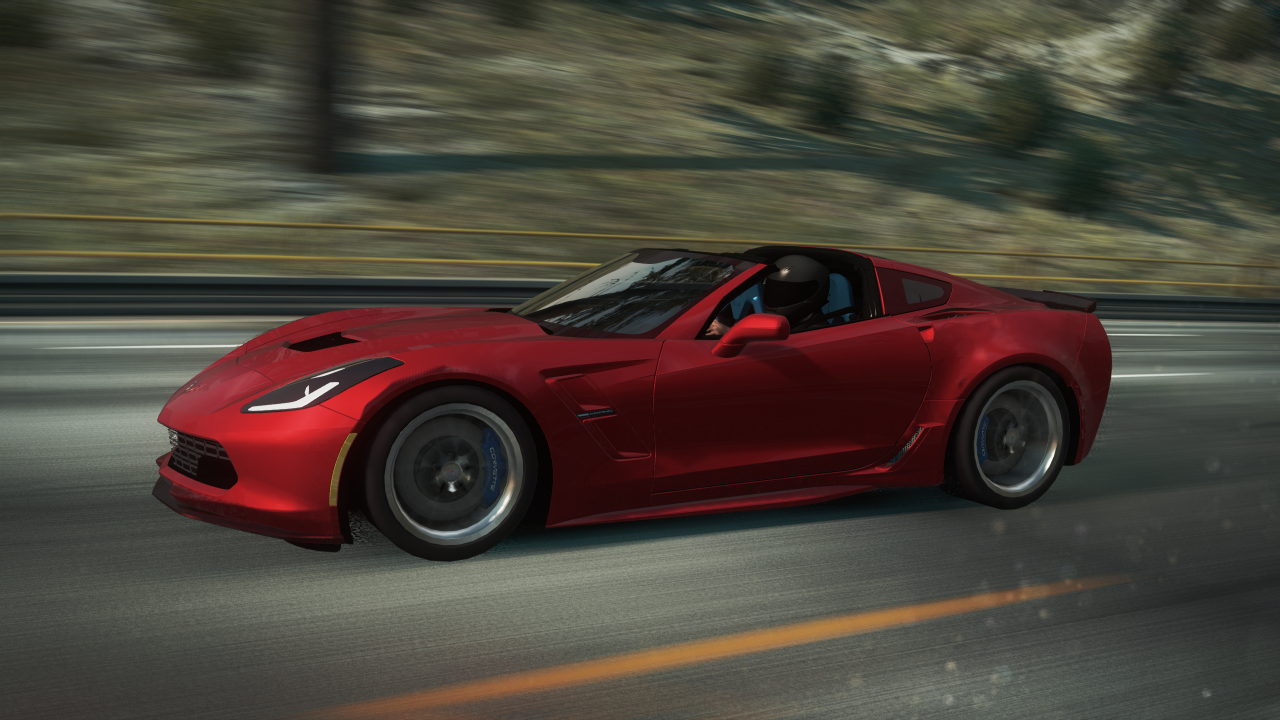 ---
NFS

Most Wanted

- Chevrolet Corvette Grand Sport (C7)
v2.0
By

7

n

d

r

e

w


Made with NFS BNDL Model Challenger

Gameplay video

Changelog:
v2.0

Total rework

Improved lights

Several UV fixes

Slightly improved fitment

Removed damaged parts, aka the windows won't look broken now

Car is now repaintable, doesn't use a forced livery

Functional reverse lights




v1.0


Notes
The car replaces the Chevrolet Corvette ZR1


Known issues I can't/won't fix:
Effects are still in the wrong location

The car has no license plate

The car still has the C6 ZR1 wheels

Reverse lights will light up red when braking

The front wheels can still clip through the fenders in extreme scenarios


Requirements:

Usage guide:
Extract the .7z archive

Open the game's installation folder

Open the VEHICLES folder

Make a backup copy of VEH_122701_HI.BNDL and VEH_122701_LO.BNDL

Copy the extracted VEH_122701_HI.BNDL and VEH_122701_LO.BNDL and override the original files


NFSMods Discord server

Report bugs and give feedback on my blog or NFSMods.

You are not allowed to redistribute this mod or include it in modpacks without my permission.
If you found this mod outside of NFSMods, contact me.

---
Comments
---
Uploaded at: July 17, 2022 @ 01:34