BMW M3 GTR E46 (Race Version) Addon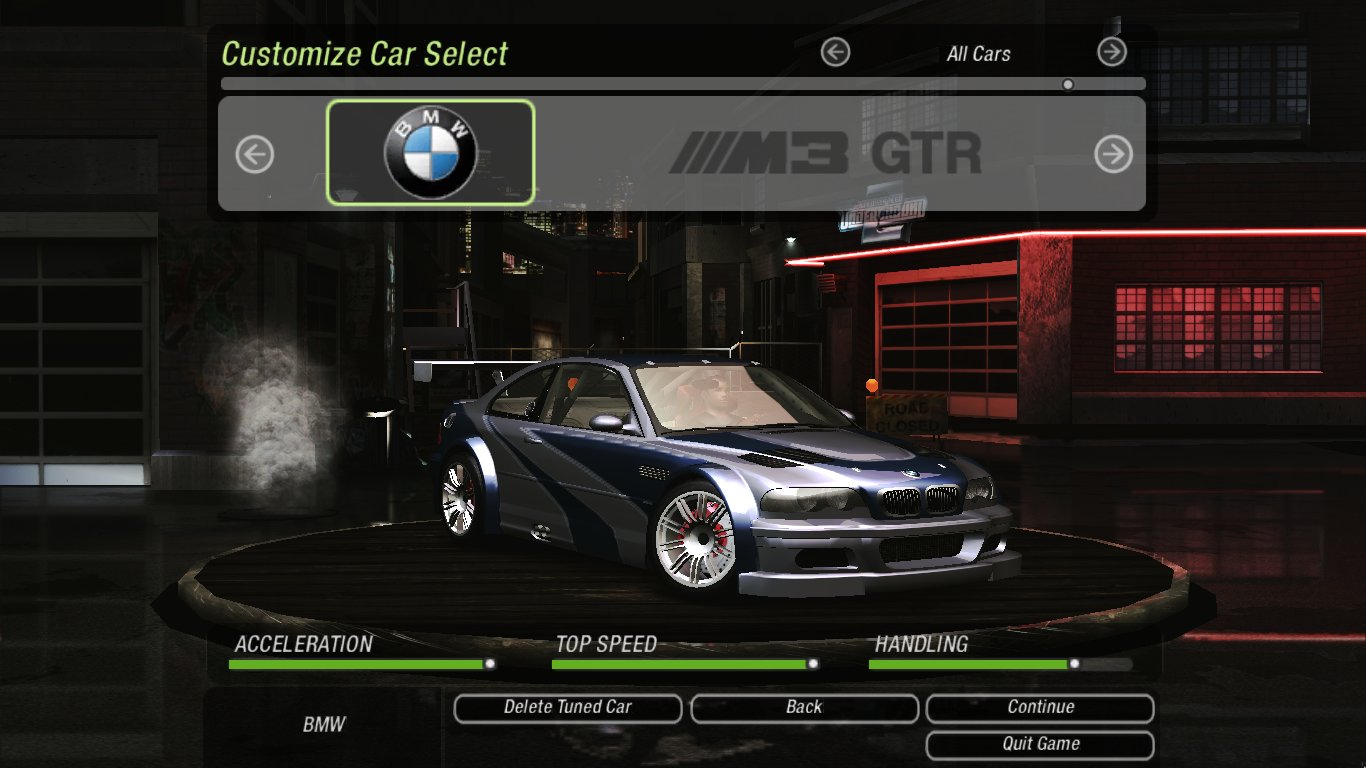 ---
Here we go, a BMW M3 GTR E46 (Race Version) Addon car.

Tunable Parts:
1. Hoods (Normal- 2, CF Variant- 2)
2. Spoiler (Normal + CF Variant)
3. Roof Scoops (Normal + CF Variant)
4. Mirrors (Normal + CF Variant)
5. Exhaust
6. Rims
7. Wide Body Kits
8. All Performance Parts
9. Paint
10. Vinyls
11. Decals
12. Neons
13. Window Tint
14. Headlight Color
15. Nitrous Purge
16. Hydraulics
17. Trunk Audio
18. Spinners
19. Custom HUD

Go through the Readme file provided before Installing/Uninstalling the mod.
You MUST have the latest version of NFSU2 Unlimiter with Extra Customizations by nlgxzef installed.
Also, NFSU2 Extra Options by ExOpts Team is a MUST.

Known Bugs:
1. Isn't customizable with parts not mentioned
2. The dyno values for 0-100 shows N.A.
3. Vinyls aren't accurately mapped
4. Since there is no animation file, hence the trunk or hood won't open up

Here are some screenies:




Credits:
1. Me a.k.a. ShifterKoS
2. AJ_lethal for allowing me to use his original mod's car model (https://nfsmods.xyz/mod/210) as well as helping me
3. nlgxzef and ExOpts team for NFSU2 Extra Options
4. nlgxzef and Unlimiter team for NFSU2 Unlimiter with Extra Customization
5. MaxHwoy for Binary
6. MaxHwoy for CV Injector
7. nfsu360 for NFS Car ToolKit
8. Oleg Melashenko for Zmodeler

DO NOT RE-UPLOAD IT ANYWHERE WITHOUT MY PERMISSION. IF YOU WISH TO INCLUDE THIS IN YOUR MODPACK, PLEASE DO CREDIT ME. ALSO IF YOU ARE FURTHER INTERESTED TO MODIFY THIS CAR MODEL FOR MORE CUSTOMIZATIONS AND RE-UPLOAD IT, DM ME OR COMMENT IT ON THE MOD, THANK YOU.








---
Comments
---
Viko005 (October 30, 2022 @ 11:38)
Hi! I have a little problem with the mod!
The car body its good, but the wheels are slipped!
How can I contact you? I'll send a screenshot if needed...
ShifterKoS (October 19, 2022 @ 19:19)
Sorry, can't help if you cannot follow a simple step, the readme is clear enough.
V1RUS123 (October 14, 2022 @ 13:33)
Dude, if you make a mod, make a good readme, tell me, what should i do with other files? I don't want to mess the game up cuz someone won't write every step.