Single Races for Hidden Cars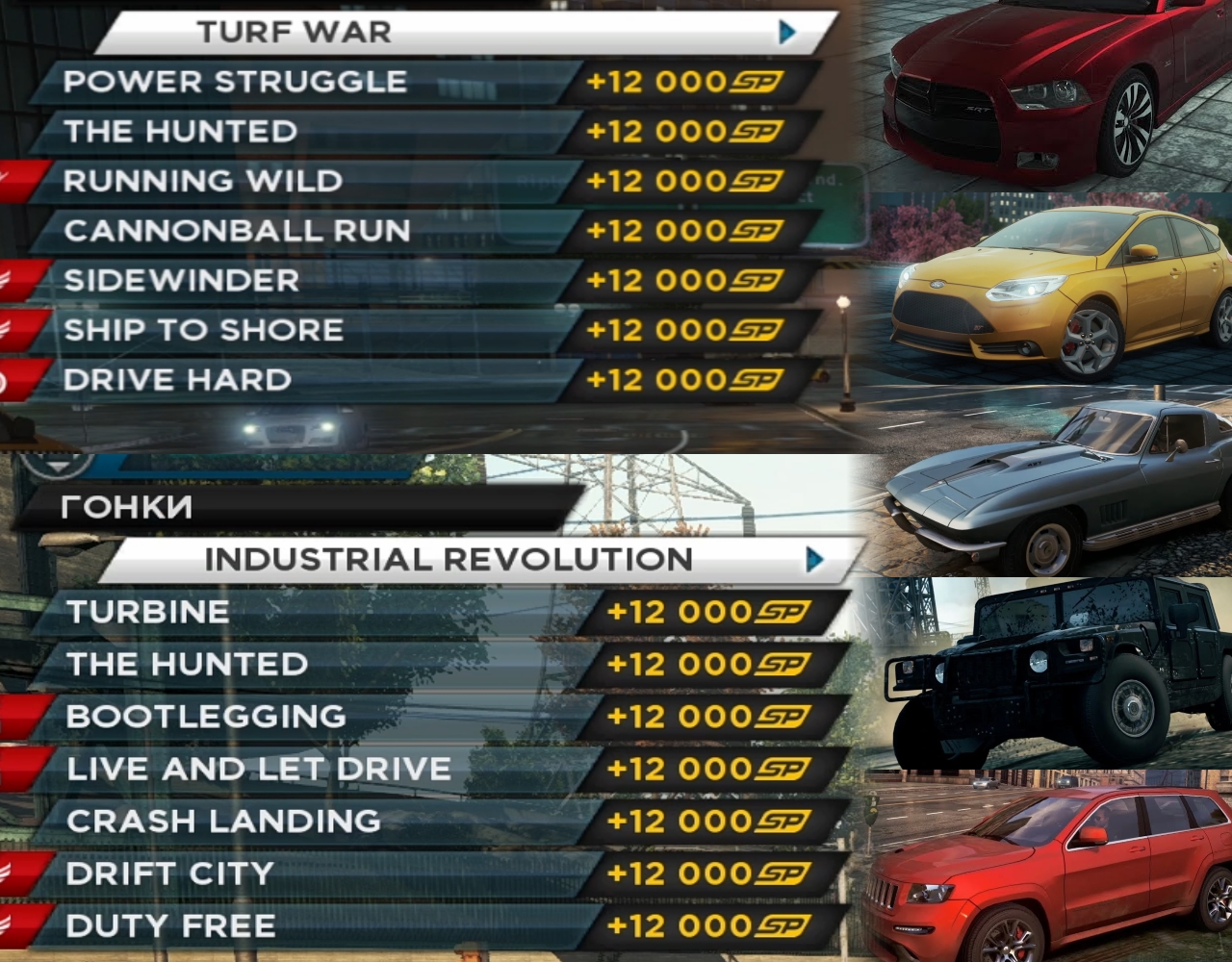 ---
Video preview: https://youtu.be/82-SrMdFVCA
---
This mod adds Single-Player races for cars which is not normally available on the Single mode, and also adds world jackspots for 2 cars, to choose it without trainers.
All part unlocks can be obtained by completing the races, alike any other regular car. In total, all races will give you 480,000 SP.
- Ford Focus ST: 2 jackspots, 8 events
- Dodge Charger SRT: 2 jackspots, 8 events

... want more? Then pickup Car Changer cheat on "Extras" folder, and jump to these hidden cars with new events:
(track choices for that cars is based on Beta builds of the game)
- Chevrolet Corvette (C2) Stingray: 8 events
- Hummer H1 Alpha: 8 events
- Jeep Grand Cherokee SRT: 8 events
NOTE: Chevy, Hummer and Jeep can cause unexpected game crashes on any time, you have been warned.

Installation: unpack GAMELOGIC folder on the game folder, replace. Make a GAMELOGIC/GAMEPLAY.BNDL file backup if you want.
Want to merge it with other mods? Take out the .dat-files from "Extras" folder.

Additional thanks to NIVSAYZ who founded the required event file values, and to Crayon Chewer for testing.


---
Comments
---
Uploaded at: August 04, 2022 @ 09:30