Corvette C6 VLT Fixes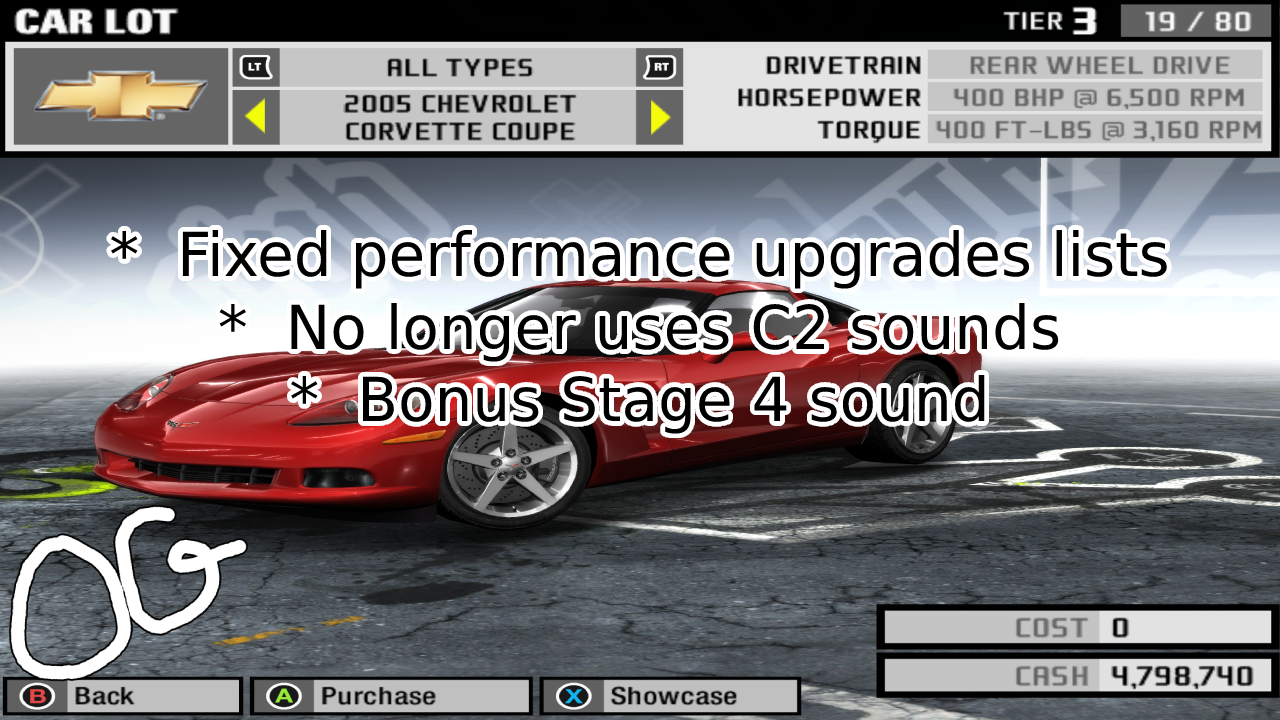 ---
The C6 Corvette in ProStreet had some unusual links to the C2 Corvette before fixing. Likely a result of BlackBox and whoever else made this game copy pasting. This is why this car had 3 sounds (stock, stage 1 and stage 2/3/4) and superchargers instead of turbos, unlike the Z06. This mod replaces the engine and induction upgrades with "corvettec6", which has the correct sounds and parts for the car, and the 06 Mustang GT was used for the drivetrain, suspension and tyres upgrade parts. Brakes and nitrous are universal and so did not require any changing.

Read modscript.txt to skip the stage 4 sound. It's a sound I was only planning on using for the Z06, and so was not meant to be a part of this mod, but because this car had 3 sounds by accident, I decided to make it intentional.

Requires VLTed, link in readme. If you are also using my sound mod (not actually released yet, hello from the past), I would advise using the old version.


Also, because you can see it in action in the thumbnail, check out my Street King Free Pass.

---
Comments
---
Ogrady (August 18, 2022 @ 09:25)
https://youtu.be/4Hdt9F1Zhq8
There you go. The video is only visible using this link but you shouldn't need it more than once.
Ogrady (August 18, 2022 @ 02:32)
Sure. It's a mix between the DBR9 and Ford GT/CCX so you may be able to figure it out before uploaded.
SemKill (August 17, 2022 @ 13:18)
Can you make a video showing the sound difference?
Uploaded at: August 15, 2022 @ 11:58