Nissan Sentra 1.8i (B12) [+Add-on]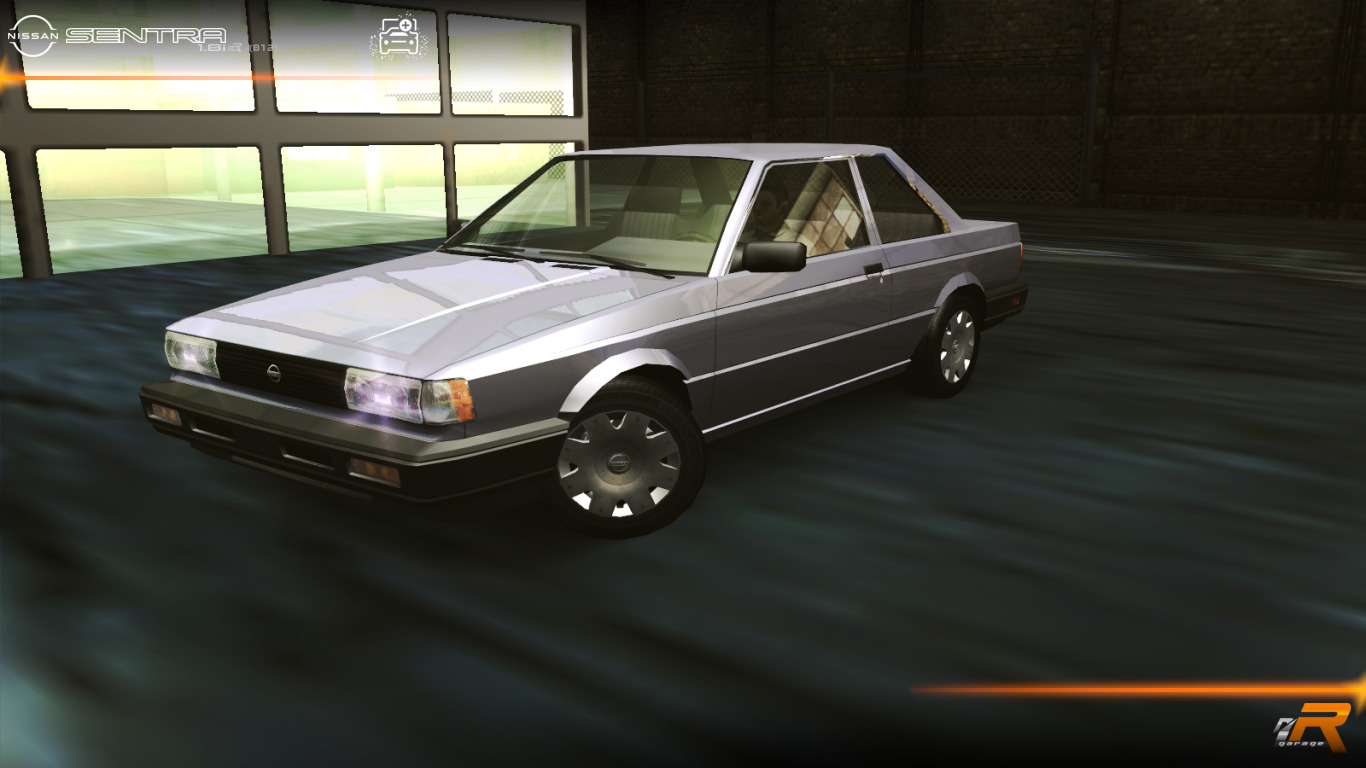 ---
v1.2 Rev. A: fixed minor shading bug in front bumpers 24 and 26
v1.2:
-tweaked some bumper designs
-added 3 rear bumper variants

v1.1:
-some mesh tweaks on the wheel wells and rear quarters
-tweaked spoiler mount point

based on my Sentra .R-VS (B12) NFSHS mod / replacement version replaces FOCUS
Features:
Can be customized with:

Bumpers and skirts
Wide body kits
Spoilers (including 3 custom)
Hoods (including stock carbon fiber)
Rollcage (under "Roof Scoops", paintable)
Headlights and tailights
Exhausts
Rims
Paint
Engine paint
Vinyls (black bumper trim & debug map included)
Decals
Window tint
Trunk audio
Neon (engine, trunk)
N20 purge
NFSU2 Unlimiter extra customization support for the following parts:
Seats (Attachment 1 - 9 styles)
Steering wheel (Attachment 2 - 9 styles)
Driver model (Attachment 3 - 8 styles)
Grills (Attachment 4 - 8 styles)
Door handles (Attachment 5 - 2 styles)
Extra decal slots in quarter (windows) and windshield
Hood decals
Cabin neon
Custom rims (3.5 styles)
Trunk lids (5 styles)
Roofs (3 styles)

Other features:

Custom performance (optional for replacement version)
Correct part animations

Installation:

Make sure you have Car Sound Tuner and the latest version of NFSU2 Unlimiter installed
Extract the desired version's (add-on or replacement) zip contents to a folder
In Binary 2.5.5 or greater, click on "Launch Binary For Users" (left big button) and open the Nissan Sentra 1.8i (B12) [Add-on]/[Replacement] Installer.end file. Follow the on-screen instructions and save when prompted.
For add-on version: create a new save game to use the car

Used tools:
ZModeler 1.07b | GIMP | NFS-CarToolkit | CV Injector | NFS-TexEd | Binary 2.8.3 | FrHed
Copyrights/permissions:
If you would like to modify and/or distribute this mod, please:

keep this readme file without any alterations whatsoever (in case of just sharing this mod around)
give me proper credit (AJ_Lethal) for creating the mod
Seriously, respecting those conditions is not hard at all. Unless you're terminally dumb or a shameless, talentless hack.


---
Comments
---
No comments, be the first one to leave a comment!