NFS M3 with an actual BMW v8 sound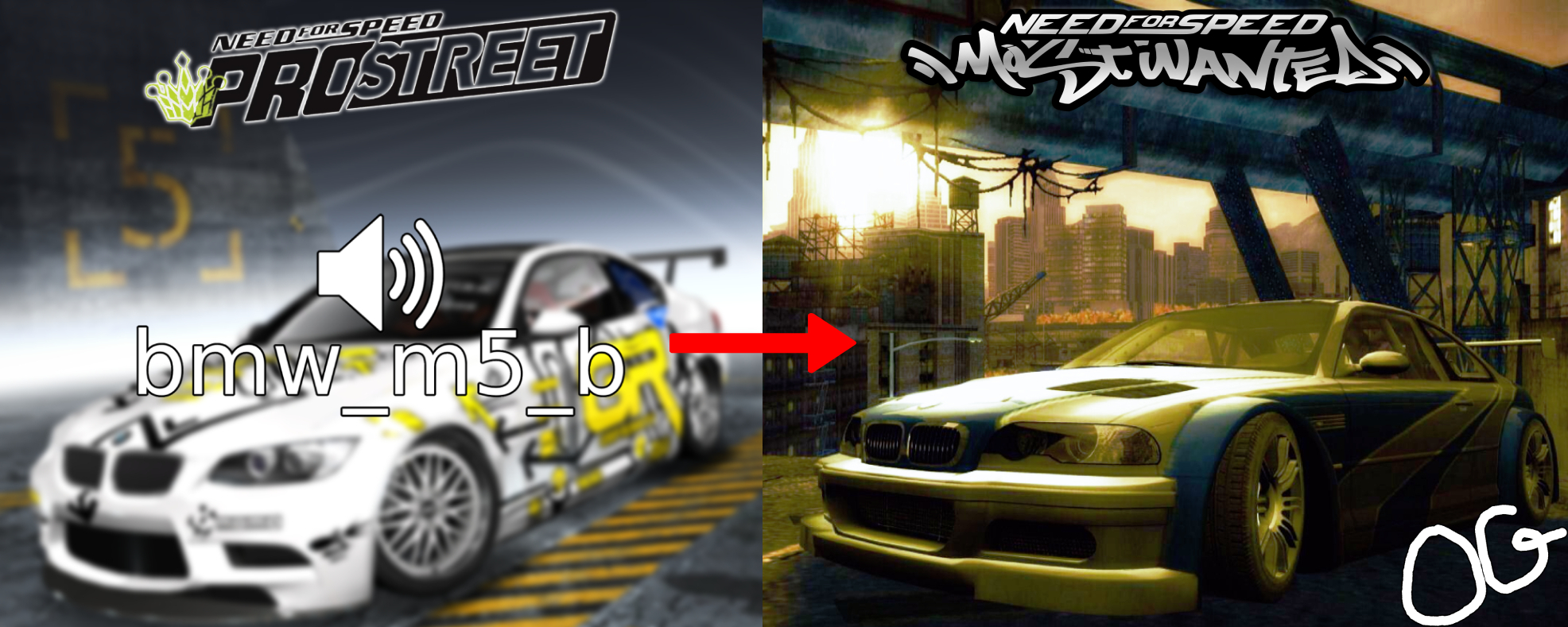 ---
Credit to RaTT for having already converted the sound into .gin. You can download the folder of converted sounds here: https://drive.google.com/file/d/1YDgVrD1qSlx8cbPe67w9IExTYQ5dG7iL/view

bmw_m5_b from ProStreet, with the A variant also available (bmw_m5_a = stock/bmw_m5_b = engine upgrades installed). Works as you would expect. Just drop the 4 .gin files into the game files and run the modscript. To change to the A variant, simply replace the "b" with "a" under engineaudio in pvehicle (don't forget to do it on both M3 GTRs listed, I don't know why there's 2 because I literally installed MW a day ago but just in case).

There is a demo video in the comments, for the people who haven't played ProStreet or heard an IRL E90/E92 M3.


---
Comments
---
Ogrady (September 22, 2022 @ 11:59)
Video: https://youtu.be/MxwNnG4cFN0
Uploaded at: September 21, 2022 @ 14:37