Real Brands Mod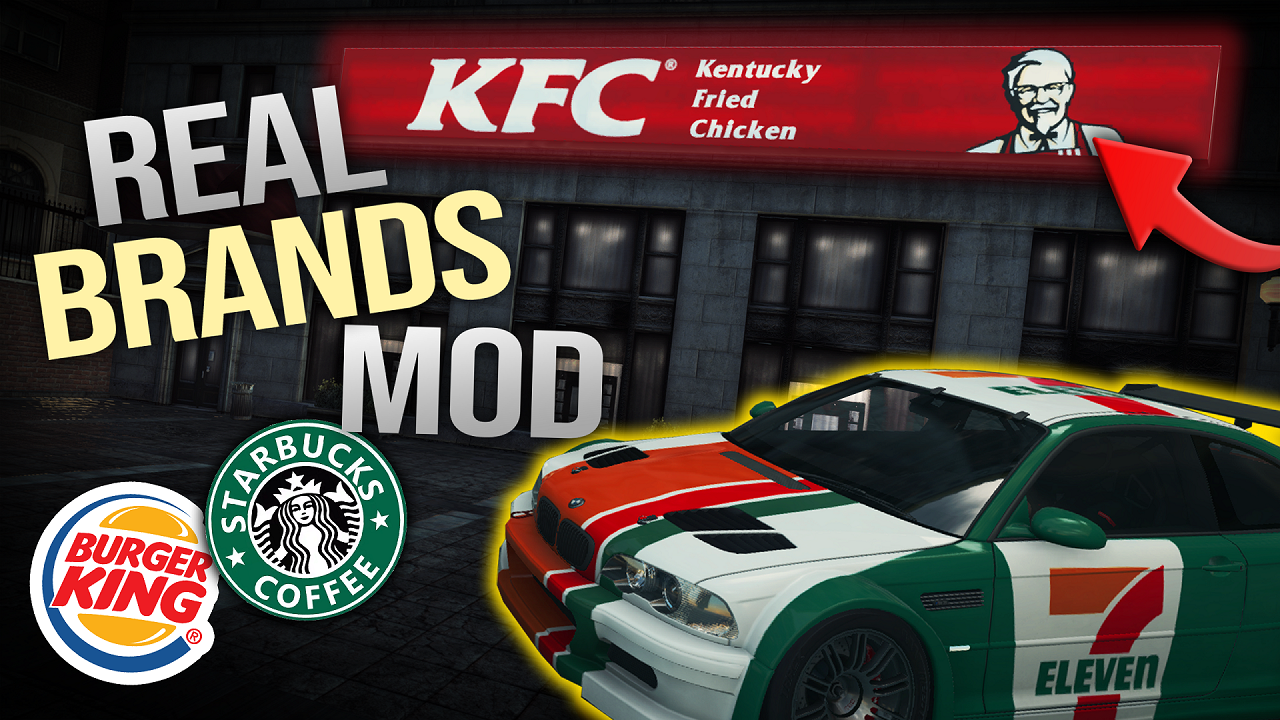 ---
Description
---

Due to the lack of a license, the developers could not include real shops or restaurants in the game. But I did it for them, so bye bye FCK guy, time to bring Harland Sanders back!

List of replaced brands:

Fairhaven Country Kitchen (FCK) is now

Kentucky Fried Chicken (KFC)



Burger Off is now

Burger King



Deep Cups Coffee is now

Starbucks Coffee



24-Seven is now

7

-

Eleven



Diet Soda is now

Diet Coke




Moreover, some of the billboards are now advertising few brands listed above. Also some random graffitis have been replaced with Grove St. 4 Life tag from Grand Theft Auto: San Andreas and Banksy's Girl with Balloon.


Installation
---

Instruction on how to install my mod:

drag all two folders (VEHICLES, HAWAII) and drop in Need for Speed(TM) Most Wanted (replace files if necessary)

Screenshots
---
---
Comments
---
Ariso (October 25, 2022 @ 13:03)
Ah yes, Grove Street in Fairhaven City. Completely cannon.
Yuza66 (October 25, 2022 @ 10:36)
lol the grove tag XD
peter918tools (October 23, 2022 @ 16:16)
I think u forgot one, GoodEx lol
Uploaded at: October 22, 2022 @ 13:24