NFS Hot Pursuit 2: Extra Cops and Colors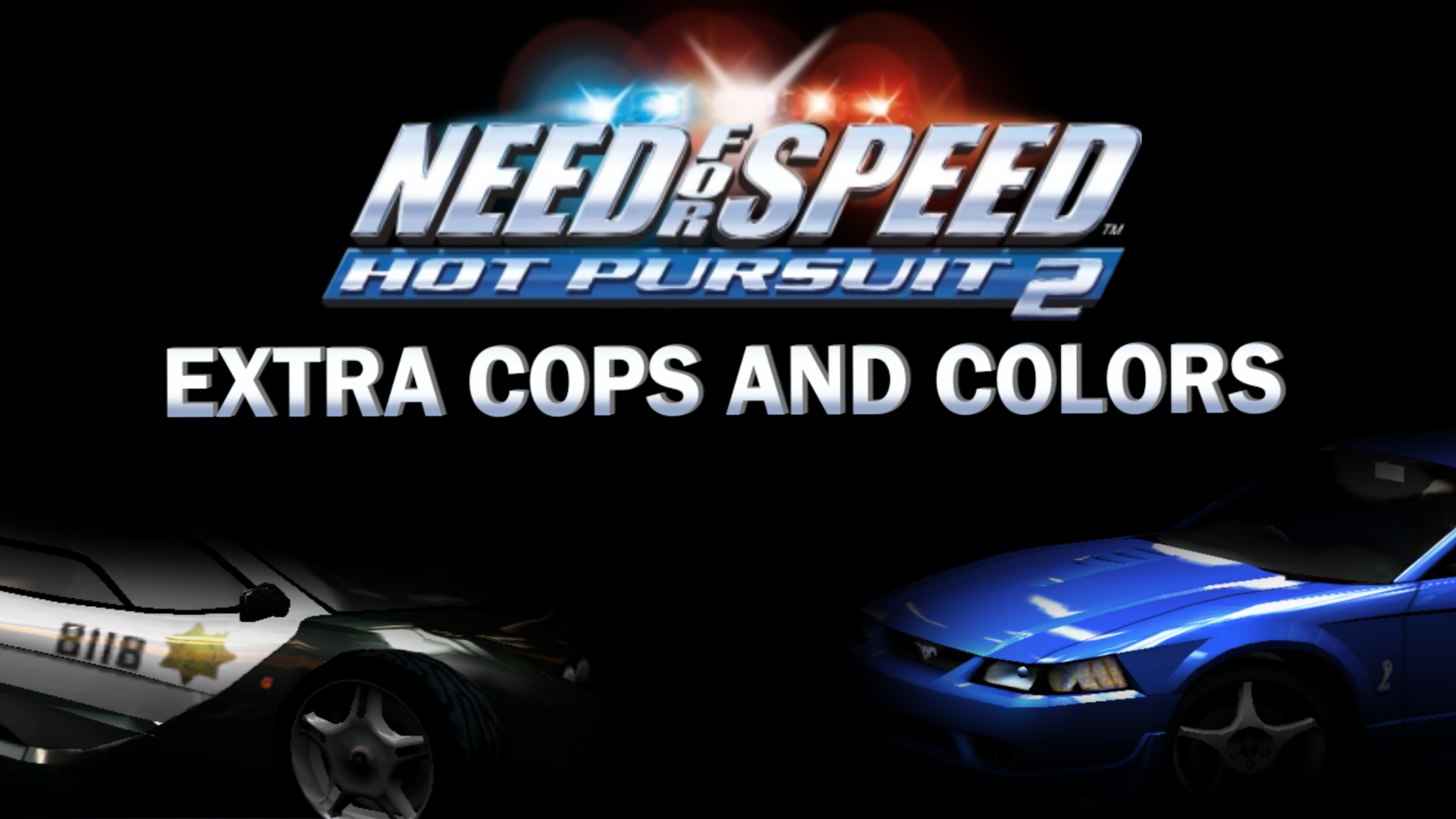 ---
Something i made for fun, and ended up as a mod i would like to share with others. This 7MB thingy makes your car selection more colorfull, and as a cop you can now use cars, that originally didnt had cop version. Oh, and aswell adds NFS Editions to Z8 and M5, beacause these two didnt had them. Now its complete

Notes:

-some of the color pickers might be bugged, sadly i didnt found way how to fix it. But it doesnt break anything else and the mod is useable, so who cares.
-the new cop cars doesnt have pushbar and lightbar: its simple, the nfs model tool doesnt let me add them (i could make them appear, but these things would appear also on racer cars, which is something you dont want)

Make backups of original "Cars" folder!

Enjoy.

Pics:

---
Comments
---
maty (December 12, 2022 @ 16:10)
I only added cop or nfs variant, and it showed up in game. Im sorry, but nobody, neither me, doesnt know how to add completely new cars. I never saw anything like that
WF4123 (December 12, 2022 @ 13:53)
How did you do it to add some cars in HP2? Is it complicated?
Uploaded at: December 10, 2022 @ 22:25