NFSUG2 - Beta Visuals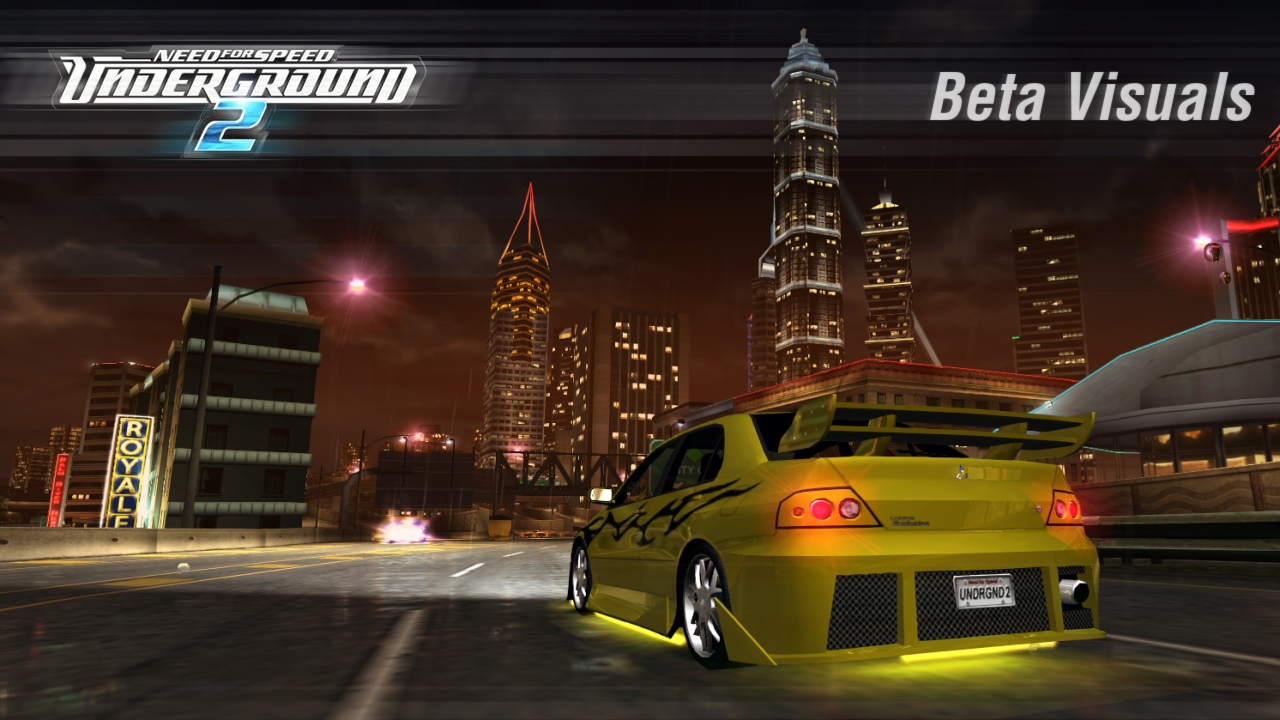 ---
NFS UNDERGROUND 2 - BETA VISUALS
version 0.2
by elaymm4

This mod will try to make your game look more like OPM/PS2 Demo version.
Gameplay video

ATTENTION: This mod in its current form is more a proof-of-concept, although you can use it for regular playthroughs if you can tolerate some of the bugs.
NOTE: It's recommended, that the path to your game folder does not contain any cyrillic letters, or any symbols like dot, and your game is not on a system drive.

This mod is compatible with:
- Widescreen Fix
- HD Reflections
- HUD Resizer
- Shader materials pack

Visit discord server to keep up with community!


======== BUGS/ISSUES/TODO ========
Make this not proof-of-concept (probably never going to happen)

Fix occasional fog issue (probably never going to happen because funny depth buffers)

Fix occasional minimap issue

Make dynamic fog color switch




======== CHANGELOG ========

==== VERSION 0.2 ====

Orange fog was adjusted to be more correct to beta

Everything ReShade related was moved to "scripts" folder

Added ASI Loader



==== VERSION 0.1 ====

Currently done in a very messy way using NFS UG1 Redux shaders: teal/green, blue/purple, orange & white fog color presets.

Replaced every sky texture to a night one.




======== CREDITS ========
Credits:

elaymm4 (Most of the mod)



Thanks:

AMTxDRxRL (NFS UG1 Redux shaders)

Xanvier (Xan1242) (NFS ReShade fork)

crosire (ReShade)

nfsu360 (NFS-TexEd)

DpaKc (ReShade to "scripts" folder tip)

ThirteenAG (ASI Loader)

---
Comments
---
Uploaded at: January 04, 2023 @ 22:35