BMW M3 E92 Arknights Pinguin Logistic pack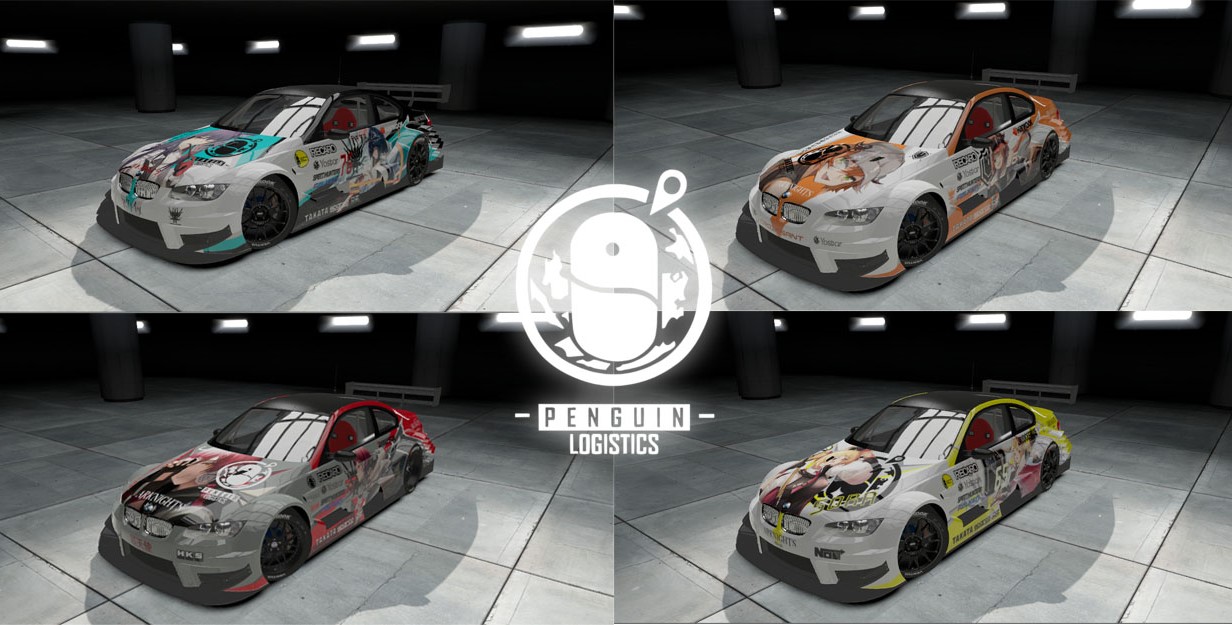 ---
BMW M3 E92 PINGUIN LOGISTIC PACK
Link for the unpacker is in the readme.

list add-on livery:
-BMW M3 E92 TEXAS
-BMW M3 E92 EXUSIAI
-BMW M3 E92 CROISSANT
-BMW M3 E92 SORA


This add-on livery to the BMW m3 e92.
Best use with Works Conversion.

---
Comments
---
No comments, be the first one to leave a comment!
Uploaded at: January 22, 2023 @ 10:36