Need For Speed Hot Pursuit 2010: Retouch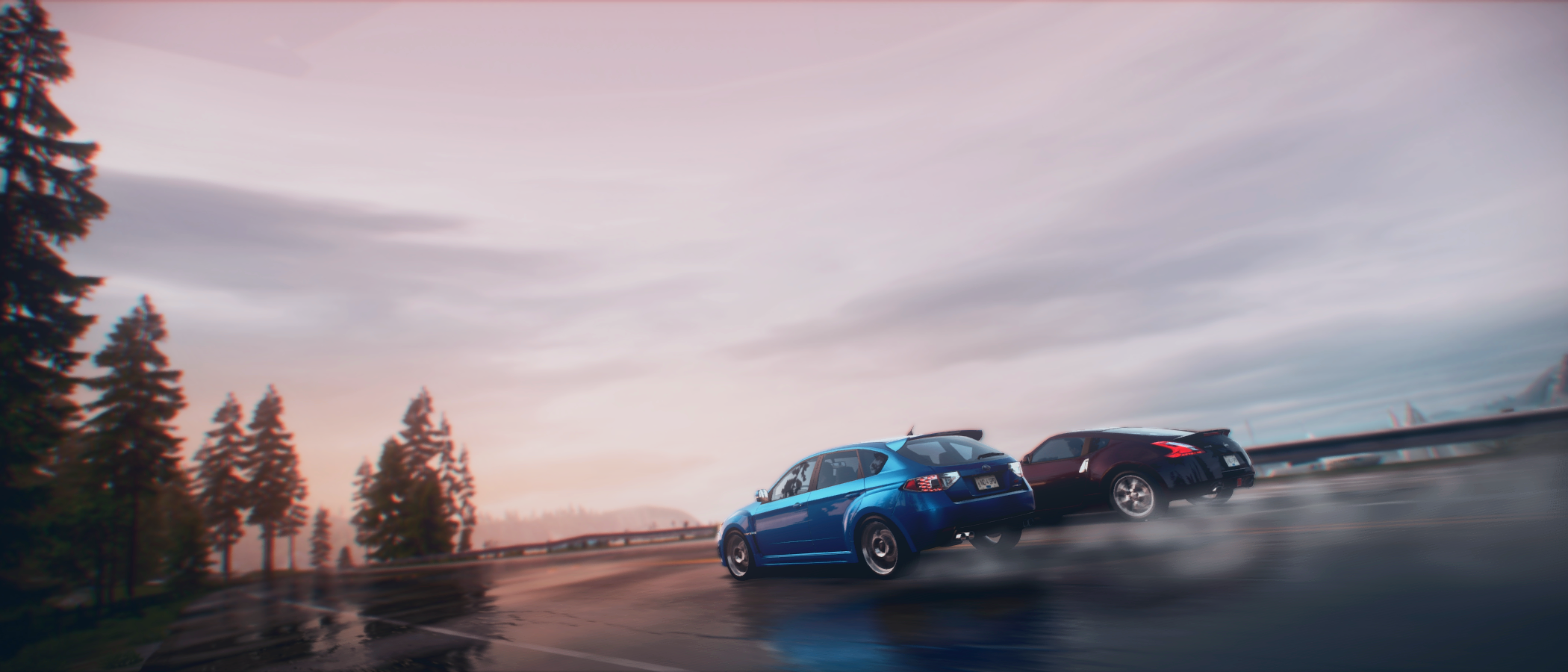 ---
I would like to present to your attention a modification, for a very old but good game - Need for Speed: Hot Pursuit 2010.
The essence of the modification is updating the graphics in the game, but updating not only by adding the "Reshade" graphic injector to the game, but also changing the lighting effects in the game, such as:
- Sun (an attempt is made to implement the type of that in NFS: Rivals).
- Complete disabling of the annoying glare from the headlights in the original version of the game.
- Replacing the textures of the sky (HQ4K texture by JesusVHS).
- Changing the global lighting of the game world.
Installation:
Installation manual:

1. Move the contents of the "HotProsoitRetouch" archive to the root folder of the game.

(If necessary, confirm the replacement of files.)

2. Go to the "enbinjector_v00061" folder, find the file "ENBinjector.exe" and run it as administrator.

3. You also need to specify the path to the preset file (HPR.ini) , shaders and textures in the "Reshade32.ini" file.
For example, I have:

EffectSearchPaths = C: \ Program Files (x86) \ R.G. Catalyst \ Need For Speed. Hot Pursuit \ enbinjector_v00061 \ reshade-shaders \ Shaders - for shaders

EffectSearchPaths = C: \ Program Files (x86) \ R.G. Catalyst \ Need For Speed. Hot Pursuit \ enbinjector_v00061 \ reshade-textures \ Textures - for textures

PresetFiles = C: \ Program Files (x86) \ R.G. Catalyst \ Need For Speed. Hot Pursuit \ enbinjector_v00061 \ HPR.ini - the file of the preset.

4. Find the folder with the game, find the file "TexMod.exe" and run it on behalf of the administrator. You need to click on the picture with the "Big Folder" and specify the path to the game, then on the "Small folder"
 and specify the path to the "HotPursuitRetail.tpf" archive, it should be in the root folder of the game.

After these actions, the game should start, but not immediately, after about 30 seconds.
If you did everything right, at the top of the screen you will see a notification about the implementation of ReShade in the game, there will be a compilation.
Also in the archive there will be a readme file on the use of Cam Hack, if you want to make your beautiful screen / video.
Enjoy the game with new graphics!
The release was prepared by: P A I N, ZePhyr, JesusVHS, AGAL-59.
Specifically for AlfaModdingStudio.

NOTE!!!

on Windows 10, the following bugs may occur, in consequence of which ReShade may not be implemented in the game, it is:

1) If you have "Origin" enabled, Reshade is most likely not able to infiltrate, so simply close Origin, or kill all of its processes through the Task Manager.

2) No matter how stupid it may sound, but it's your Internet browser. Requires similar actions as in the case of Origin, but after the full launch of the game, and the introduction of Reshade into it, after the main game screen you can collapse the game, and turn on the browser.

I can not say exactly how in these cases things are on other WIndows OS, maybe these bugs only arise from me, but just in case I warned you.

DOWNLOAD LINK - http://www.mediafire.com/file/le7clccf1l21kw7/HotPursuitRetouch+v1.0.rar
DOWNLOAD LINK - http://www.mediafire.com/file/le7clccf1l21kw7/HotPursuitRetouch+v1.0.rar
DOWNLOAD LINK - http://www.mediafire.com/file/le7clccf1l21kw7/HotPursuitRetouch+v1.0.rar


---
Comments
---
RSA (April 03, 2020 @ 21:43)
Incompatible with the Origin-version of the game, when launching a game with a mod, an error occurs with the requirement of the activation.x86.dll file.
Activation.x86.dll is a file from the activation program for the retail version of the game (DVD box)
If the game was purchased and downloaded from the Origin store, then starting the Origin process when trying to start the game through an executable file (NFS11.exe or Launcher.exe) is inevitable.
LoodyGawra (January 05, 2020 @ 13:17)
great, now i lost original nfs11.exe cuz i forgot to backup and i cant find any online now >:(
JakeJLF (October 21, 2018 @ 16:13)
Does this work on the Steam version? I tried it and the game doesn't launch.
Uploaded at: March 30, 2018 @ 08:24
---
YouTube Video
---
Youtube videos are disabled.