Reversed Canyon Duels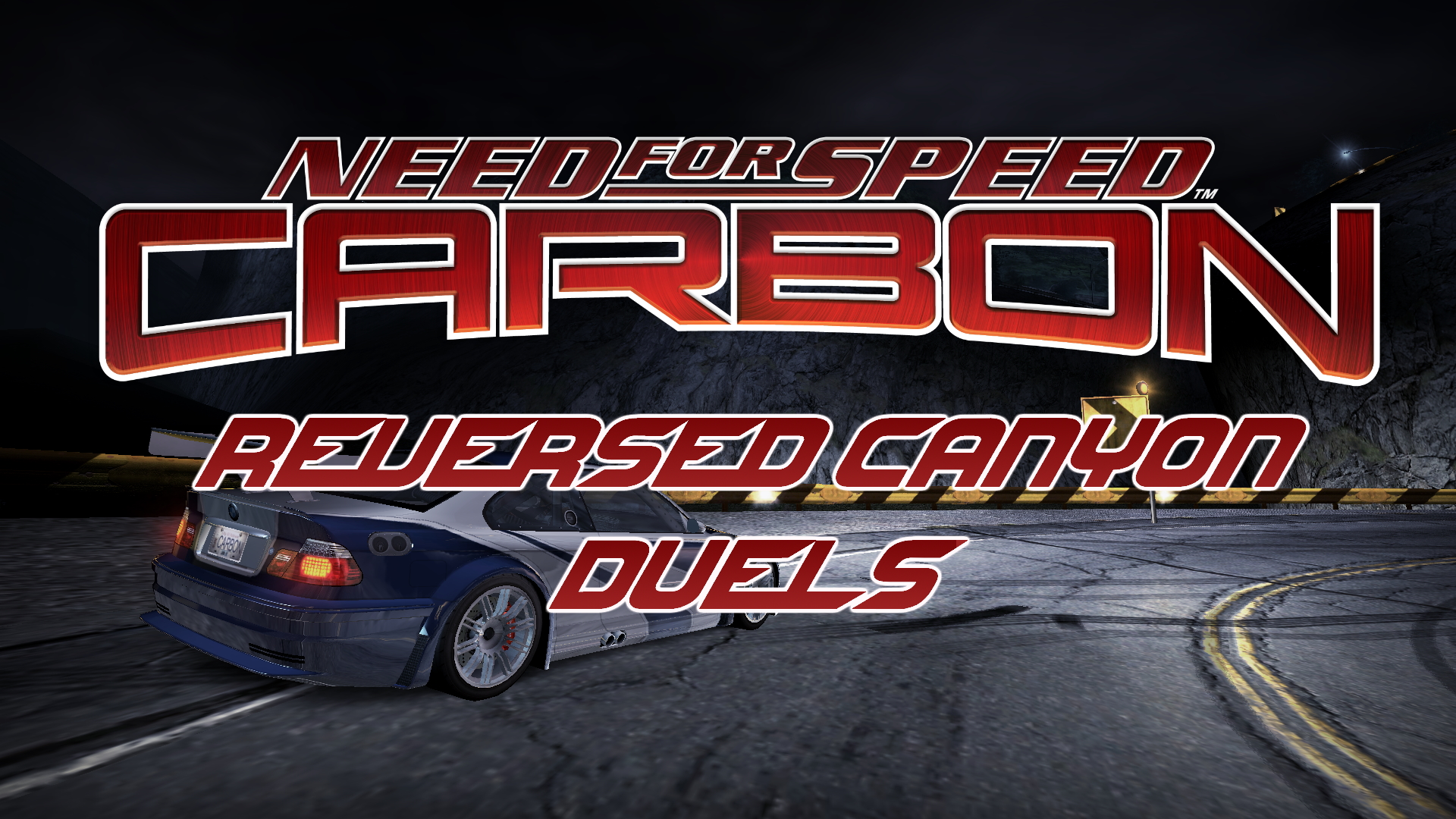 ---
This is a simple mod that adds 4 reversed canyon duels to quick race, it does not replace anything. These 4 being Lookout Point, Deadfall Junction, Journeyman's Bane and Gold Valley Run. I might add more in the future if i figure out why they were broken (Eternity Pass for example). They have no mini maps on the quick race selection screen as of right now and they have their original names.

How to unlock: You don't, they are available right at the beginning of the game.

Requirements:
-Vanilla NFS Carbon installation, Improvement Mod also works
-VltEd 4.6

How to install:
-Extract the archive anywhere
-Open up VltEd
-Click File -> Open (or CTRL + O) and locate your NFS Carbon game folder (the one with NFSC.exe)
-Click OK
-Click File -> Import -> ModScript (or CTRL + I)
-Select reversed_canyons.nfsms
-Click Install
-After installation, press File -> Save (or CTLR + S) and File -> Reload (or CLTR + ALT + R)

Now you can start the game. Keep in mind that this is my very first mod and there might be some issues with it. From my testing, it works really well on both vanilla game and with Improvement Mod installed. I didn't try it out on Battle Royale, Endgame or any other major mods so I would suggest to not install this mod with any of these.

---
Comments
---
No comments, be the first one to leave a comment!
Uploaded at: March 10, 2023 @ 11:13