Custom Controller Icons [EN]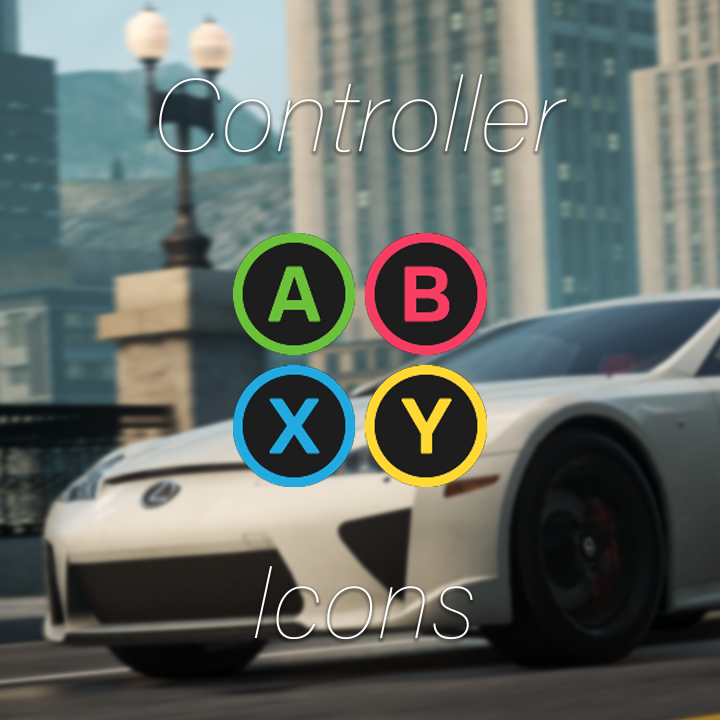 ---
Controller Icons from Forza Horizon 4/5 🎮
---
ONLY SUPPORTS ENGLISH FOR NOW
NOT A FULL RELEASE. I only changed A button in 1206237(Pause Menu) because i don't think someone would use select button as other button than A.
Installation
---


Put 1206237.BNDL, 1206239.BNDL, and 1206239.BNDL to Need for Speed(TM) Most Wanted\UI\FONTS.

Make a backup if you want to.


SCREENSHOTS
---
CREDITS
---

SwiftZC33s - Finding font textures for English




---
Comments
---
Weny47 (March 13, 2023 @ 09:31)
@FarrelPrayoga157
Unfortunately i don't have any dualshock to test. and mw probably doesn't even support em on pc.
Nice work man, can you do Playstation Dualshock next?
Uploaded at: March 11, 2023 @ 20:04