1987 Ferrari F40 (Extended Customization)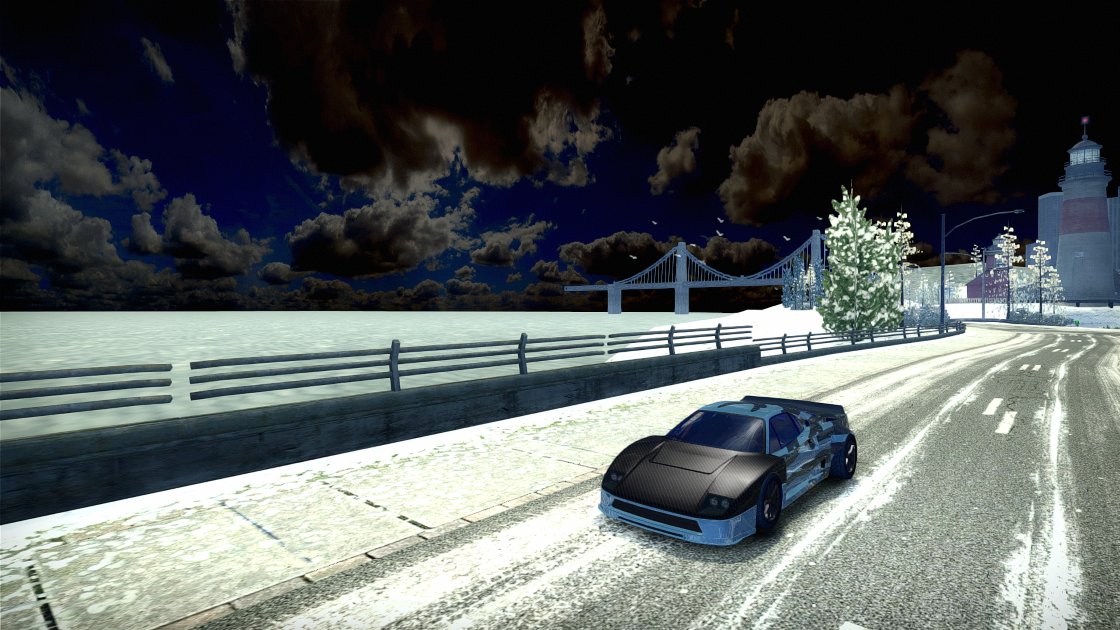 ---
Ferrari F40 (Extended Customization) in Rosso Corsa stock paint.

Base model from NFS World (SparkServer), with some parts from NFS Heat, 2015, CSR2, NFS World (Base Game), and The Crew 2.

Customization:
- Body kits (1) - One custom widebody with overfenders in the rear and increased track width in the front
- Spoilers (12 unique + vanilla)
- Hoods (7 unique + carbon fiber variants)
- Roof scoops
- Rims
- Interior (40) - Colors
- Headlights (15) - Color tints
- Taillights (13) - Color tints
- Brakes (15) - Caliper colors
- Side mirrors (2) - Carbon variant and remove option

- Attachments (7 slots)
Slot 1: Front Bumper
Slot 2: Rear Bumper
Slot 3: Rear Cover
Slot 4: Taillight Form
Slot 5: Engine
Slot 6: Rear Decklid
Slot 7: License Plate Removal

- Performance
- Paint
- Vinyls
- Window Tint
- Custom Gauges


Bugs:
None that I know so far.

Installation instructions are on the ReadMe file.

Optional features:
Script with Redux V3 compatibility included (no performance changes, only Ecar updates)

Permissions Granted:
1. To convert this mod into other games.
2. To improve this mod by adding more customization into the mod or improving performance.
3. To add this car into repacks such as Redux, Remasters, Pepega Mod, etc.


Credits:

Blender - Software used to work with the model and create the mod.
.CSB - CSR2 models where I got their spoilers from
GM25 - NFS Heat and NFS 2015 models
nfsu360 - NFS CarToolKit software used to export the model and textures into .bin files.
FreeRoam SparkServer - Base model of the car
Guki - The Crew 2 models for some spoilers

Note: For this mod to work properly, you must install Viper4K's modder resource/global textures pack first.

Download link for this car mod is here below:
https://www.mediafire.com/file/hax46w7n2wagp0u/Ferrari_F40_Extended_Customization.zip/file

On a side note: This mod got featured by KryZee plays. Thank you so much for featuring this mod:
Here is the video that features this mod: https://www.youtube.com/watch?v=qGIglk6IalE

Updates:
1: March 16th, 2023:
- Correct vinyl files
- Body kit issue fixed


---
Comments
---
InfinityMain (March 17, 2023 @ 19:51)
@alpha If there is one that has a full paintable widebody, then yeah. I will do that. But as of now, sadly, no such model exists.
alpha (March 17, 2023 @ 06:33)
make pagani's if you can in the future 🔥🔥🔥
Facundo00 (March 16, 2023 @ 23:35)
Can you make a Lamborghini Diablo SV with Extended Customization,please?
Uploaded at: March 15, 2023 @ 23:40