Nissan Skyline R34 GTR Super GT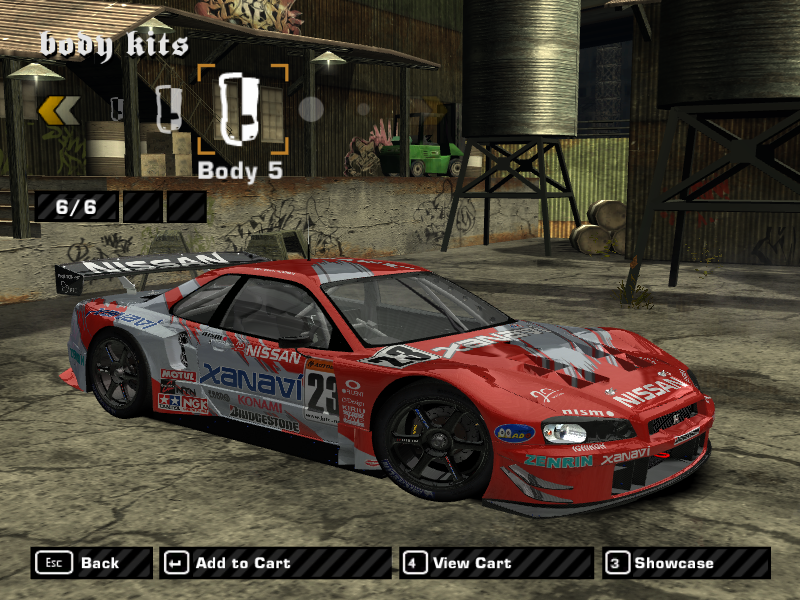 ---
Nissan Skyline R34 GTR Super GT
aceofsquares3
Replaces CAYMANS


All of the models and textures were created by Rafael Malagoli for Assetto Corsa.
Converted by Me(Aceofsquares3)



Features
6 Liveries
-Castrol
-Calsonic
-Hiroto
-Pennzoil
-Polyphony Digital
-Xanavi

Lights on/off(Stock=off, On=First hood)
High interior
NFS Shift Driver


Bugs
-maybe
-You MIGHT crash when changing between mod to mod
-You might see little holes and messed up reflections on the car. I had to decrease the polygon count because it was near 300k polygons before.

Dont steal this. Ask permission first if you want to use it for something specific.

Credits
Aru- God of all mods
Nfscars/NFSMods- Modders/Staff- Help/Upload sites
nfs360- his tools
oleg-Zmodeler

Rafael Malagoli for the model. Found his site, i think: https://malagoligarage.wordpress.com

Enjoy this mod like always.


---
Comments
---
No comments, be the first one to leave a comment!
Uploaded at: April 08, 2018 @ 00:59