[MW] Earl's Vinyl Fix v1.1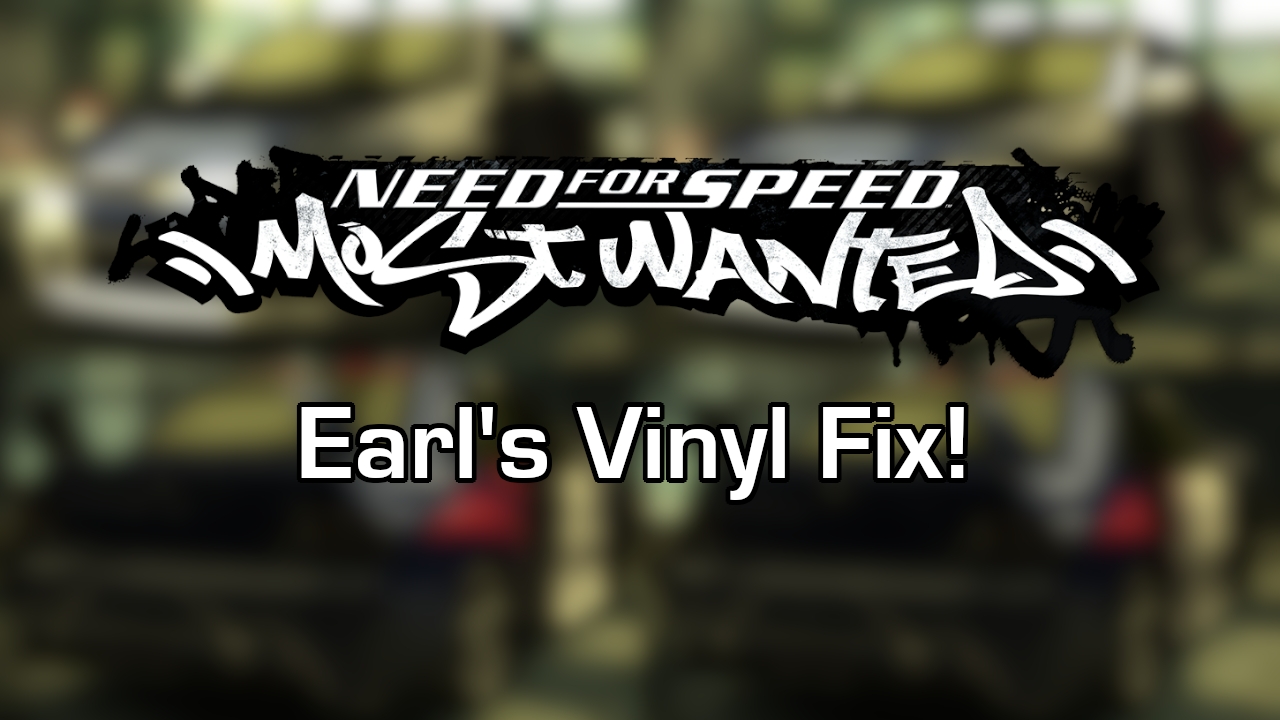 ---
Description
---


First of all, an observation on game cars design.

It seems like the game was rushed in development (at least not as much as Carbon), so the designed cars (especially the customs for the Blacklist) have their inconsistencies between body parts and wraps (more noticeable on Taz' IS 300 and Vic's Supra). This would not be a serious problem since we can change the parts and find the most suitable ones for their liveries.

Now, however, here is a thing.

The livery of Earl (Blacklist rival #9) for his EVO, wich is not the exception to this rule, has an additional problem. After installing Body Kit 2, wich is the "legitimate" (you have 5-1-0 game as proof), we notice like some white slits at the upper edge of the front bumper. All because that part of the wrap was traced accurately for car's (EVO VIII) stock grille (also on Body Kit 1 and default Earl's Body Kit 4).

Well. I just have fixed it filling up the blanks (it was simply retouched on GIMP), so now the vinyl would not look that sort of akward at Body Kit 2 front (at least it was a bit to my sight).

I worked over the recompiled HD vinyl (1024x1024, credits to nlgxzef), then I made an SD (512x512) variant for vanilla-like textures.


Update 1.1 Changelog
---


I reworked the wrap significantly beyond. Apart from first fix, I have...:

- Enlarged bottom of grille's wrap just a little bit, so it can reach the upper border of front bumper vent from Body Kit 2
- Redrawn entire rear end, in order to fill up some holes/slits on rear bumper and stock spoiler borders
- Created Alpha Mask from scratch using transparent texture, not just because it is easier or quicker but also to reveal the invisible GReddy logotypes

Comparison of textures

Comparison of the results:
Installation
---


(You do not need to do a backup, since I include the vanilla file)

1) Find the car's vinyl texture file in game's installation directory (i.e.: "Need for Speed Most Wanted\CARS\LANCEREVO8\VINYLS.BIN"), then manage it with a texture editor (I use NFS-TexEd 1.7).

2) Locate the default textures in matter ("LANCEREVO8_09PIERREDUPONT" and "LANCEREVO8_09PIERREDUPONT_MASK"), overwrite them with the respective ".dds" (not taking responsibility for a mistake) and save the changes made in the ".bin" file.

3) Run the game, watch the car in matter, and enjoy!




---
Comments
---
Uploaded at: April 03, 2023 @ 21:03