Betting against Youmna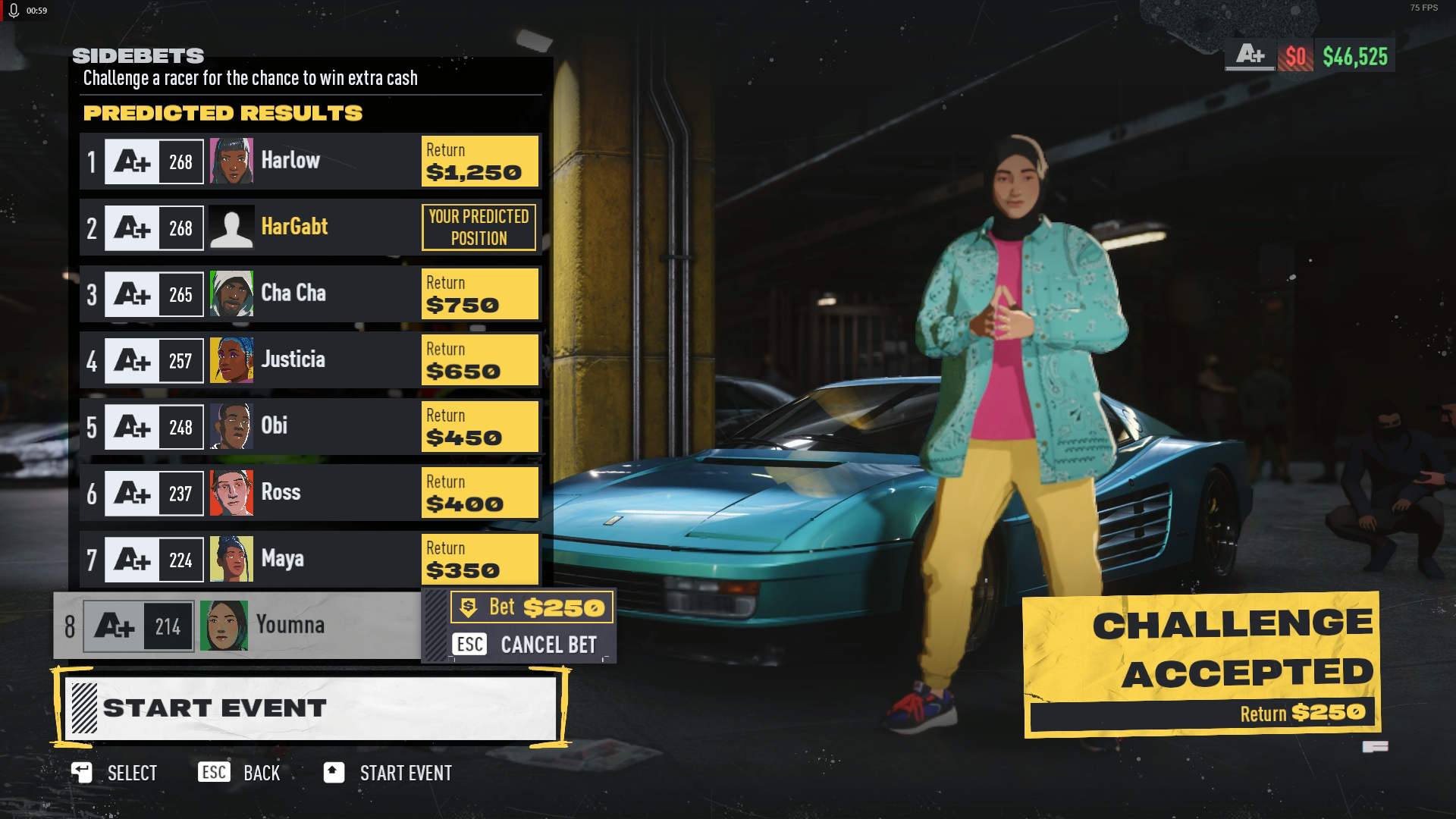 ---
Use new fork of Frosty Tool Suite 1.0.7 in the link below

Disclaimer: I do not approve any of the things this mod does, it is purely a proof-of-concept and is not meant to insult anyone who happens to find this.

Description:This mod does exactly what it is said to — it lets you place bets against Youmna. Not something you would want to do, considering the lowest return from the bet, but hey — if you feel like doing so and find some of Youmna's rare/unused voice lines (and there are!) — go for it.

As you know, or may not know — you can't do it in vanilla game because in case of Youmna, who is a Muslim, gambling in Islam culture is prohibited, and thus devs made it so you can't bet against her. But in a matter of changing the value of rival's IsValidSideBetTarget option to true, you can get rid of this prohibition.


Installation:You'll need KittySkin's fork of Frosty Mod Manager 1.0.7 that is compatible with Volume 3 update, and which you have to either compile or ask for a precompiled build, as it is not readily available.

Version history1.1 (June 21 2023) - Recompilation of the mod so it doesn't annoy you with warning sign.
1.0 (April 14 2023) - Initial release.
---
Comments
---
RUS172 (April 17, 2023 @ 05:39)
Казалось бы, мелочь, а приятно.
Uploaded at: April 14, 2023 @ 12:38