Beta fonts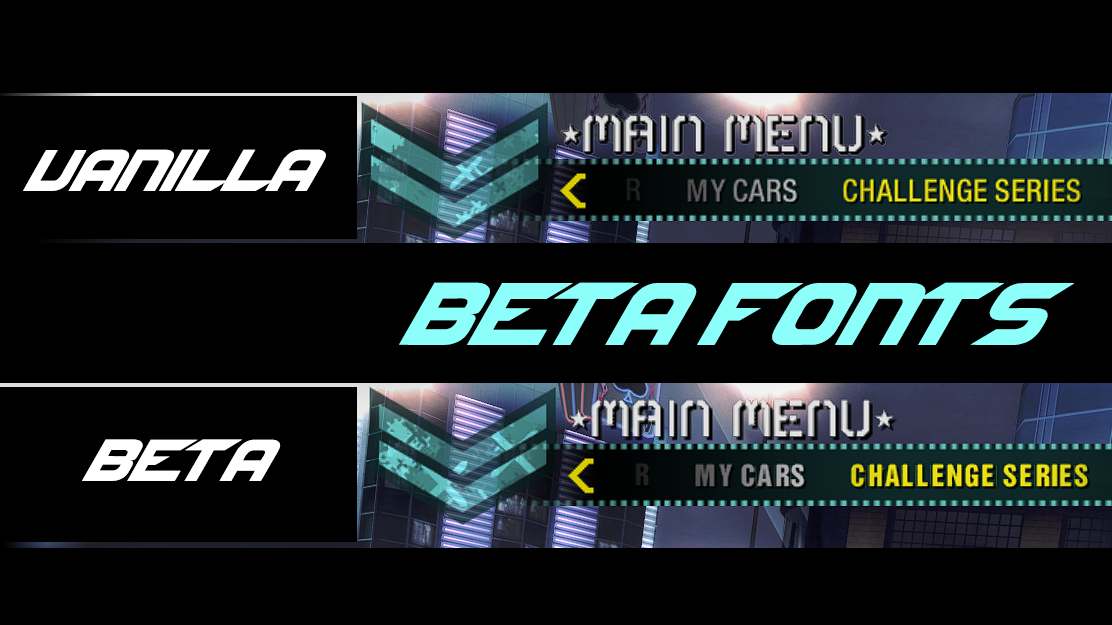 ---
This mod adds the fonts of the beta of need for speed carbon.

Special credits to Speedyheart due to his mod Carbon Beta Menus (Unstable) specifically the lost Version 2 of his mod where I extracted the fonts.

---
Comments
---
Antonio (May 14, 2023 @ 03:58)
@BMWM3IE46 That version has it but in Cyrilic. This is in Roman.
BMWM3IE46 (May 13, 2023 @ 17:09)
This is just copied fonts from russian copy of the game, not beta, also, russian version of font is a bit more bolder than beta
Uploaded at: May 12, 2023 @ 08:24