JDM Pack V2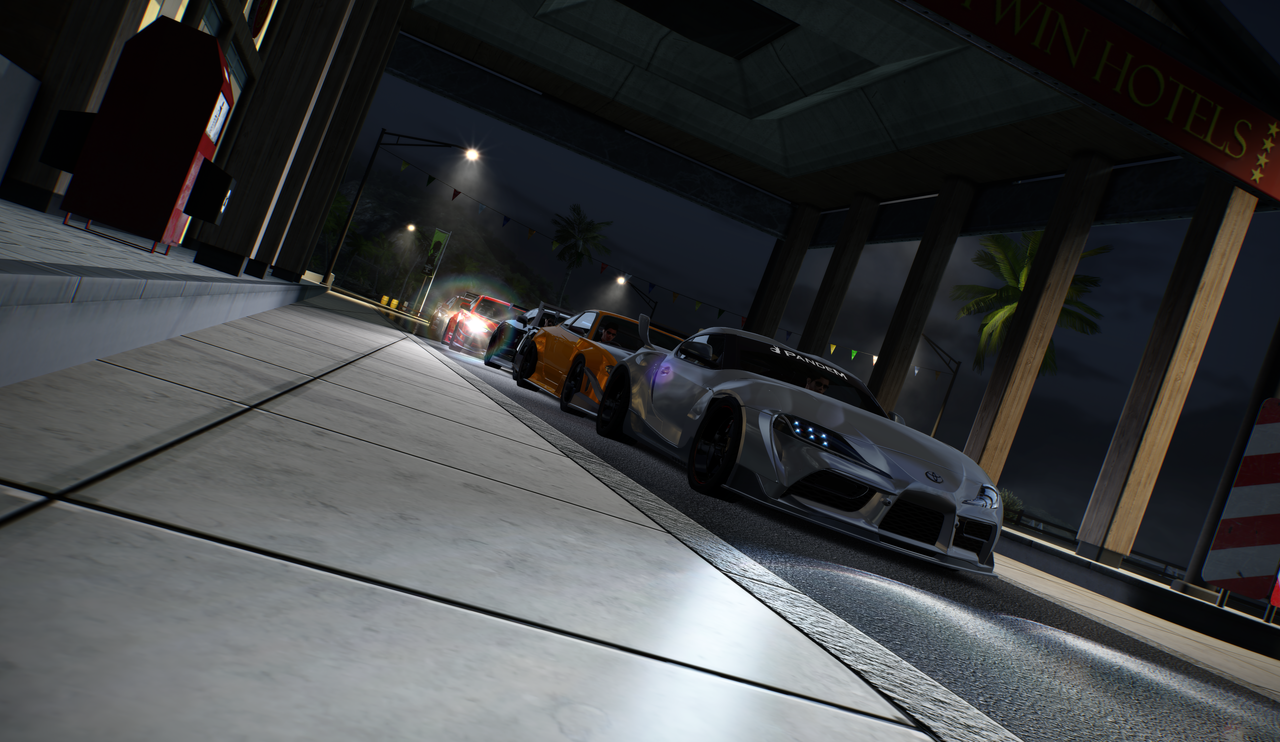 ---
Models taken from CSR2 (Varis Evo from Jay Designs) and imported using DGI's tool. Credit to DGlorio for the plugin and Enthuse for guiding me on improving my badge textures

Features:
New Performance (Tuned Versions of their irl cars, balanced as per usual)
New Sounds
Proper positions for lights, exhaust, and wheels
Custom rims

Replaces: Porsche 911 Turbo Convertible (Pandem Supra) Porsche 959 (Nissan S15) Nissan R35 Spec V (R35 N Attack Pkg) Porsche Panamera (Varis Evo X)

R35 N Attack:
The R35 N Attack has a separate file that has the standard performance and handling of the Spec V, so if you want to just change the looks without affecting performance, that file is for you

Improved FOV:

There are seperate vehicle files for each car that changes the fov to improve the sense of speed for that authentic "high speed" wangan midnight feel. They are completely optional but I highly recommend trying at least once.
If you want to just install the car with the normal cam settings, just ignore the "Improved FOV" folder and install the regular ms.bin file

REMEMBER TO BACK UP YOUR VEHICLE FILES BEFORE INSTALLING!!!

Installation Instructions:
To install the vehicle settings, copy the MS.BIN files from the mod folder into your Hot Pursuit Remastered VEHICLES folder and replace the old file
To install the new sounds, copy the EN.BIN file and the ENCMP.BIN file from the mod folder into your Hot Pursuit Remastered VEHICLES folder and replace the old files
From then on, you should be all set
If you have any issues contact me on discord: Xpr3xa#0225 or my server: https://discord.gg/fwG6djykUB

If you want first hand updates and the first to try new mods check the #changelog channel in my server for details.

JDM Pack v1: https://nfsmods.xyz/mod/4768

Update: Compatibility and Texture fixes. Should be compatible with all current and future vehicles. Contact me on discord if you have any issues.

---
Comments
---
GrabussPC (May 23, 2023 @ 15:07)
https://youtu.be/hyM2ENjPahU
DeFy (May 23, 2023 @ 08:31)
maybe a S30 will be in v3? :thinking:
Uploaded at: May 21, 2023 @ 09:02