Xbox 360 UI Texts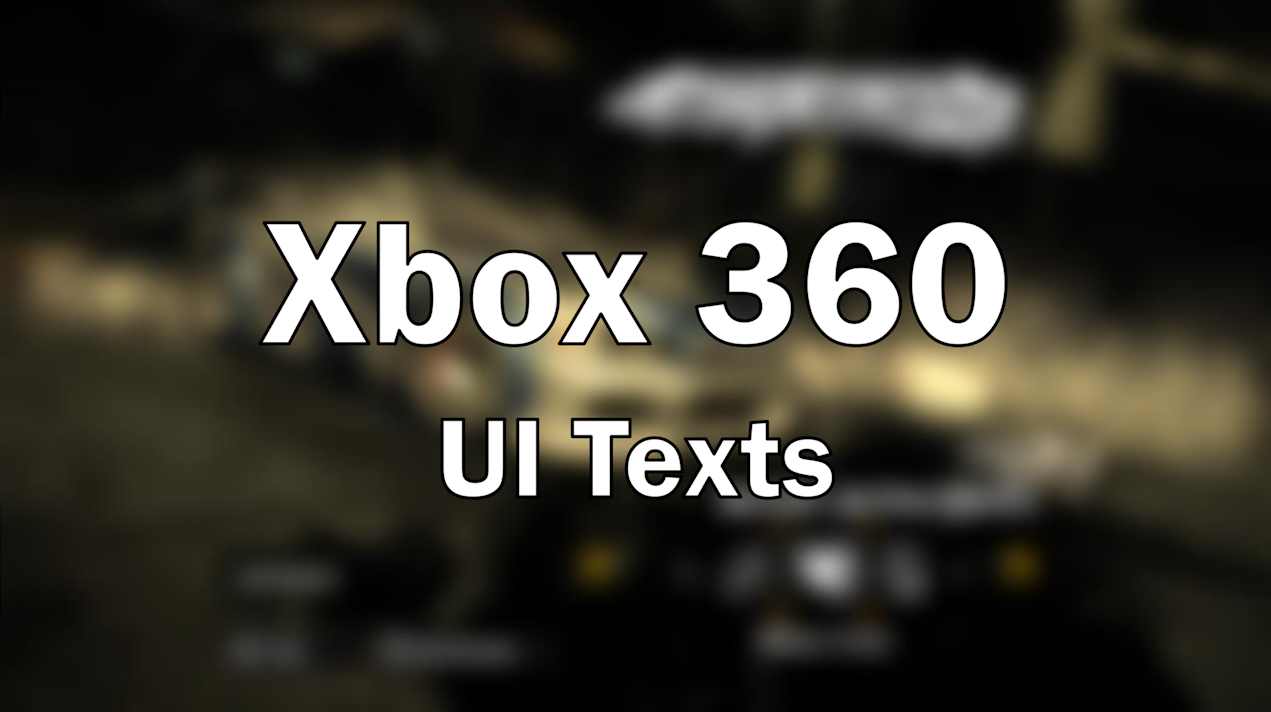 ---
This mod changes some UI texts to match those of the Xbox 360 for Most Wanted (2005)

NOTE: It is recommended, that your game is not on a system drive.

Installation:
1. Open Binary v2.9.0
2. Choose "User Mode"
3. Select your Most Wanted game directory
4. Choose and Install "Install.end"
5. Save changes
6. Run the game
7. Enjoy!

VANILLA:





X360:




Change log:

v1.1
- The installation/uninstallation is done through a Binary modscript
- "EA | HD" has been removed from the title screen

v1.0
- Initial release


Credits:
Kevin4e (Author of the mod)
AleX (Making Binary script, editing fng)
nfsu360 (NFS-LangEd)
MaxHwoy (Binary)
heyitsleo (FEngViewer and FEngCli)


You're NOT allowed to re-upload my mod anywhere else without my permission.
You can use my mod on your modpack as long as you give me credits.


Discord Username:
kevv4e






---
Comments
---
Kevin4e (July 16, 2023 @ 12:34)
@Kaog, use Xbox 360 Buttons by Aero
Kaog (July 16, 2023 @ 02:18)
Como pones los botones de Xbox360?
Uploaded at: July 05, 2023 @ 19:58