Lexas SC430 Super GT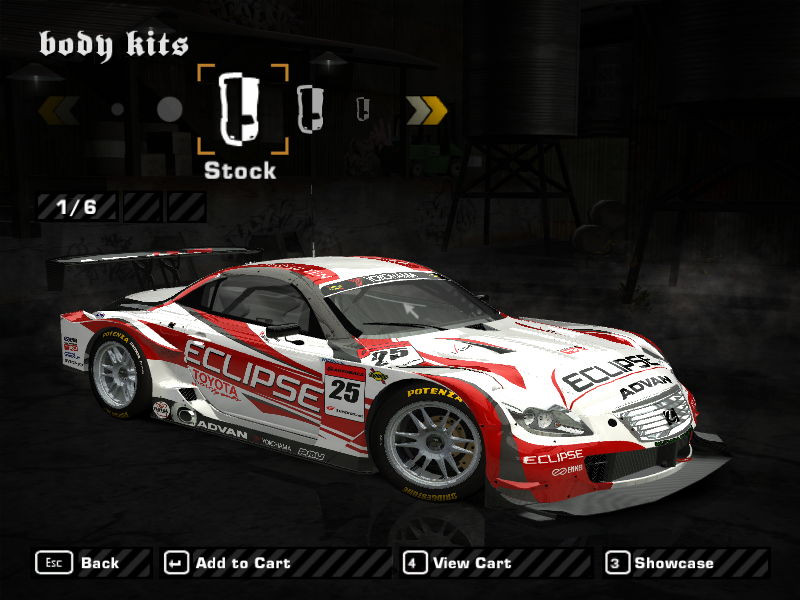 ---
Lexas SC430 Super GT
aceofsquares3
Replaces SL500


Who ever made this mod in Assetto Corsa, i give credits to you for the mod and the person who made the model.

Converted by Me(Aceofsquares3)



Features
6 Liveries
-Zent
-Denzo
-Petronas
-Eclipse
-Eneos
-KeePer

Lights on/off(Stock=off, On=First hood)
High interior
NFS Shift Driver


Bugs
-maybe
-Default String Error in My Cars
-Cant view interior in Debug Camera because of a unknown reason.

By downloading this you agree that you will NOT redistribute/republish this specific file without proper consent of the creator.

You will not claim this file as if it was your own. By not following the previous sentence will result you in a warning or a ban.

Credits
Aru- God of all mods
Nfscars/NFSMods- Modders/Staff- Help/Upload sites
nfs360- his tools
oleg-Zmodeler

Who ever made the mod and the model.

Enjoy this mod like always.


---
Comments
---
No comments, be the first one to leave a comment!
Uploaded at: May 05, 2018 @ 23:18